close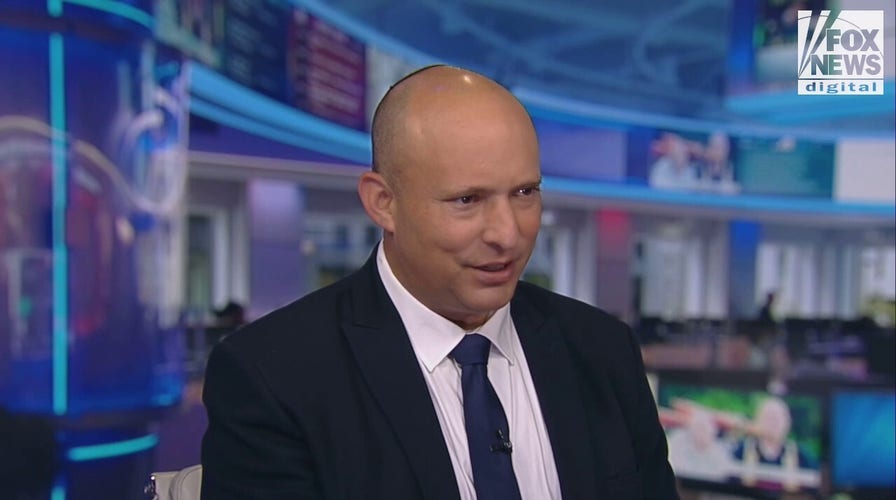 Video
Former Israeli prime minister discusses the future of artificial intelligence
Naftali Bennett spoke exclusively with Fox News Digital about the benefits of AI and the need to set parameters for its use now.
Israel is working to integrate artificial intelligence (AI) into its battlefield operations as it looks to lead the way on handling "the biggest game changer" for technology.
"The future of defense systems and of military will rely heavily on artificial intelligence," former Israeli Prime Minister Naftali Bennett told Fox News Digital in an exclusive interview.
"I'm talking about the analysis of massive data in intelligence," he explained. "I'm talking about operating drones and other types of automatic and autonomous robots. Any country who seeks to be strong has to develop now an AI strategy," which he said he did during his tenure as prime minister.
The Israel Defense Forces announced in February that the force has started utilizing AI in its operations, saying new digital methods helped produce "200 new target assets" during a 10-day operation in 2021 to successfully target at least two Hamas commanders, The Jerusalem Post reported.
MISINFORMATION MACHINES: HOW AI CHATBOT 'HALLUCINATIONS' COULD POSE POLITICAL, INTELLECTUAL, INSTITUTIONAL DANGERS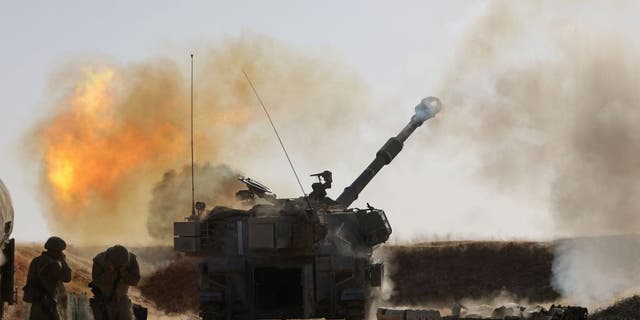 Israeli soldiers fire a 155 mm self-propelled howitzer toward targets in the Gaza Strip from a position near the southern Israeli city of Sderot May 12, 2021. (Menahem Kahanna/AFP via Getty Images)
"Remember breaking the human barrier? There were times when this took us almost a year," Data Science and AI Commander Col. Yoav said about the operation.
Bennett, who served as prime minister between 2021 and 2022 as part of a rotational agreement for a coalition government, argued that AI, while clearly possessing the potential to be "incredibly useful for humanity," could also be "very dangerous if misused."
"This is the time where we need to organize ethics structure, a legal structure, society-related structure, to ensure that AI [will be] used for the benefit of people and not the detriment," he said.
"AI is, I would say, the biggest game changer of the next 20, 30 years," he added, saying the technology would prove the "biggest disruptor" of economies and societies in the coming decades.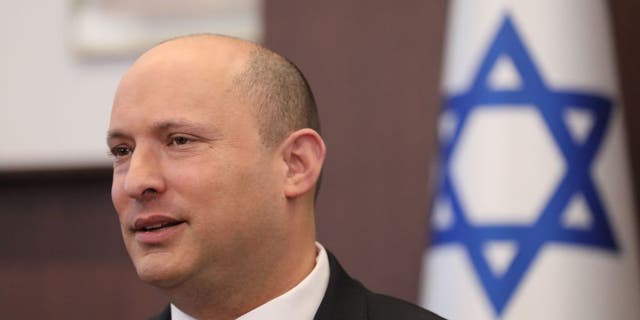 Israeli Prime Minister Naftali Bennett attends a cabinet meeting at the prime minister's office in Jerusalem March 27, 2022.  (Abir Sultan/Pool/AFP via Getty Images)
Bennett stressed that humans should use AI to augment their capabilities, not replace them. He acknowledged the fears of job displacement, but he stressed that he believed new jobs would arise to fill those jobs that an AI would take.
"The right way to use [AI] is to augment people," he said. "Ultimately, we do need human intelligence, but the assistance of AI, whether in medicine, it can bring you to the 90% line and then the end.
REGULATORS SHOULD KEEP THEIR HANDS OFF AI AND FORGET MUSK-BACKED PAUSE: ECONOMIST
"You need a doctor there — you need someone with experience … but you're seeing already today in radiation tests and others that A.I. does an amazing job. It does displace many jobs, but it also will create many new jobs, as we saw in previous revolutions."
The open discussion about IDF utilization of AI raised concerns from two researchers, Tal Mimran and Lior Weinstein of the Tachlhit Institute for Israeli Policy. The pair labeled the rush to embrace AI "premature," warning that the use of AI required "more prudence" when deploying the tools.
"Clarity is crucial," Mimran told Fox News Digital. "The tendency to lean on AI is obvious, as such a tool can calculate in a few seconds something that humans will need weeks to do, if at all."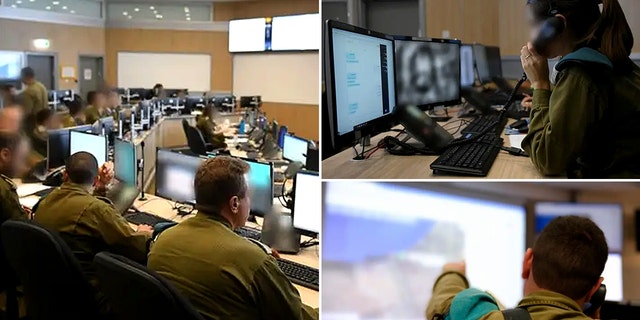 Officers utilize a range of information and artificial intelligence to process it and identify and locate targets.  (IDF spokesperson unit)
"Yet, so long as AI tools are not explainable, in the sense that we cannot fully understand why they reached a certain conclusion, how can we justify to ourselves to trust the AI decision when human lives are at stake?"
Mimran raised concerns of relying on AI without questioning it to make decisions, something Bennett argued against, and worried that such decisions could cause harm to uninvolved parties.
"Who should be responsible for the decision?" Mimran asked, saying there is "room for prudency when deploying new military capabilities," especially those without international regulation. It's a debate that is only just starting to play out globally.
MOUNT SINAI SCIENTIST SAYS BREAKTHROUGH TECH HAS 'DRASTIC IMPACT' ON DIAGNOSIS, TREATMENT
"In this current state of affairs, there is no benchmark to follow, as states are still trying to grasp and regulate tools like intrusive software or malwares, let alone AI-based ones, given the pace of developments in the digital sphere," Mimran added.
Retired Deputy Superintendent Uri Engelhard, former Head of the Technology Administration in the Israeli Police, told Fox News Digital that AI has existed in some form or another for decades.
"Artificial intelligence has existed in different configurations since the 1950s," Engelhard explained. "In addition, artificial intelligence can be developed in open source research centers in universities and companies around the world."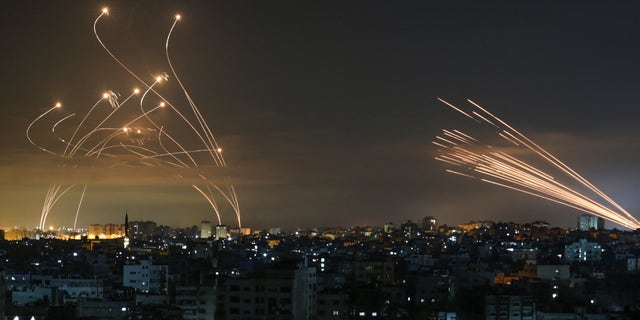 The Israeli Iron Dome missile defense system, left, intercepts rockets fired by the Hamas movement toward southern Israel from Beit Lahia in the northern Gaza Strip May 14, 2021. (Anas Baba/AFP via Getty Images)
"The code is available and free to everyone," he added. "Therefore, the basic assumption is that everyone uses artificial intelligence in one way or another."
The open-source aspect of AI remains a vital point in the ongoing debate about its use and development. Mimran argued that if Israel deploys AI as part of its battlefield operations, it would validate other groups seeking to use it against the IDF.
"The modern battlefield is complicated enough, even before we enter AI into the picture, so it is concerning that the use of AI tools — in an experimental fashion and without any regulation of it — might spiral out of control," Mimran said.
YES, AI IS A CYBERSECURITY 'NUCLEAR' THREAT; THAT'S WHY COMPANIES HAVE TO DARE TO DO THIS
Engelhard, a member of the Israel Defense and Security Forum (IDSF) stressed that regardless of whether Israel uses AI, opposing nations will look to use it. He said that the "basic assumption" is that opposing entities "will do everything in their power to harm us, regardless of our use of AI, or any other capability."
Two examples he provided of effective integration the IDF has utilized included the ability to help thwart terror attacks and using information analysis to improve combat capabilities in large-scale conflicts.
"Without the use of AI, the decisions that need to be made quickly will be made without a serious analysis of the data, an analysis that requires significant investment of time by a large workforce," he noted.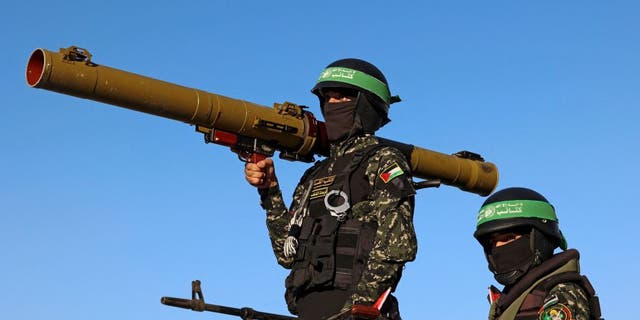 Hamas terrorists in Gaza, June 2021. The IDF reportedly used AI to target senior Hamas commanders during a conflict with the group in 2021. (Photo by MOHAMMED ABED/AFP via Getty Images)
He also supported the view that AI must not "replace a person" but would best serve as a "supplement" to decision-making. The security forces view AI integration as a "strategic element in the strength" of their operations.
"The artificial intelligence which assists in carrying out tasks attributed to human thinking abilities such as understanding the current situation, identifying patterns, solving problems, planning, forecasting and more, is combined with data science which helps draw conclusions from big data analysis," Engelhard said. "Informed decision-making should be based on the analysis of data coming from diverse systems and sources."
CLICK HERE TO GET THE FOX NEWS APP
The complementary use of AI is "encouraging," according to Mimran, who underscored the importance to "maintain a human in the loop" to "promote accountability."
"In this regard, Israel is setting a positive example that should be followed," he said.
Peter Aitken is a Fox News Digital reporter with a focus on national and global news.