close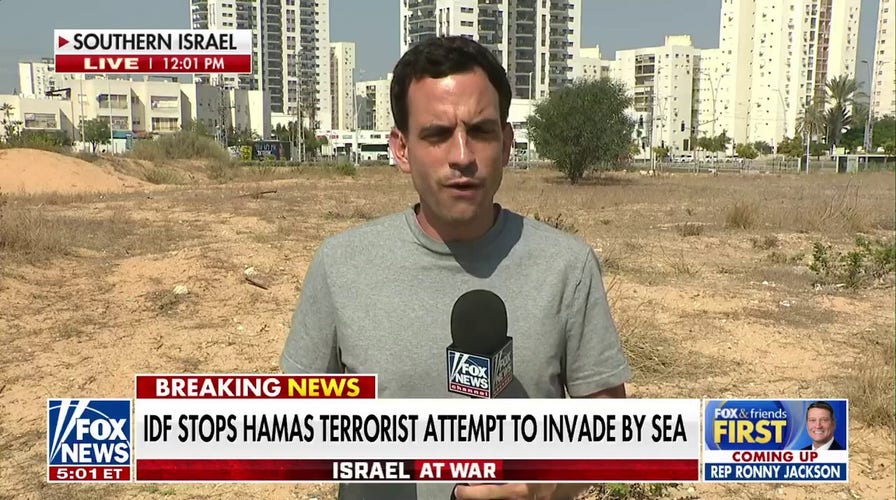 Video
IDF halts Hamas terrorists' attempt to invade Israel by sea
FOX News' Trey Yingst reports the latest on the war from southern Israel. 
The Israeli air force published a chilling, handwritten note Wednesday that it alleged was found on a Hamas fighter who invaded the country on Oct. 7.
"The words from Hamas commanders," according to the Israeli air force, "consist of an order to kill Jews and encouragement to decapitate their victims and tear out their hearts and livers.
"Know that this enemy of yours is a disease that has no cure, other than beheading and extracting the hearts and livers!" the Israeli military agency quoted the note as saying in a post on X.
The emergence of the purported note comes days after Israel released what it described as "gruesome" and "unseen" bodycam footage of Hamas' Oct. 7 terrorist attack in order to counter a "Holocaust denial-like phenomenon evolving in real time."
LIVE UPDATES: ISRAEL AT WAR WITH HAMAS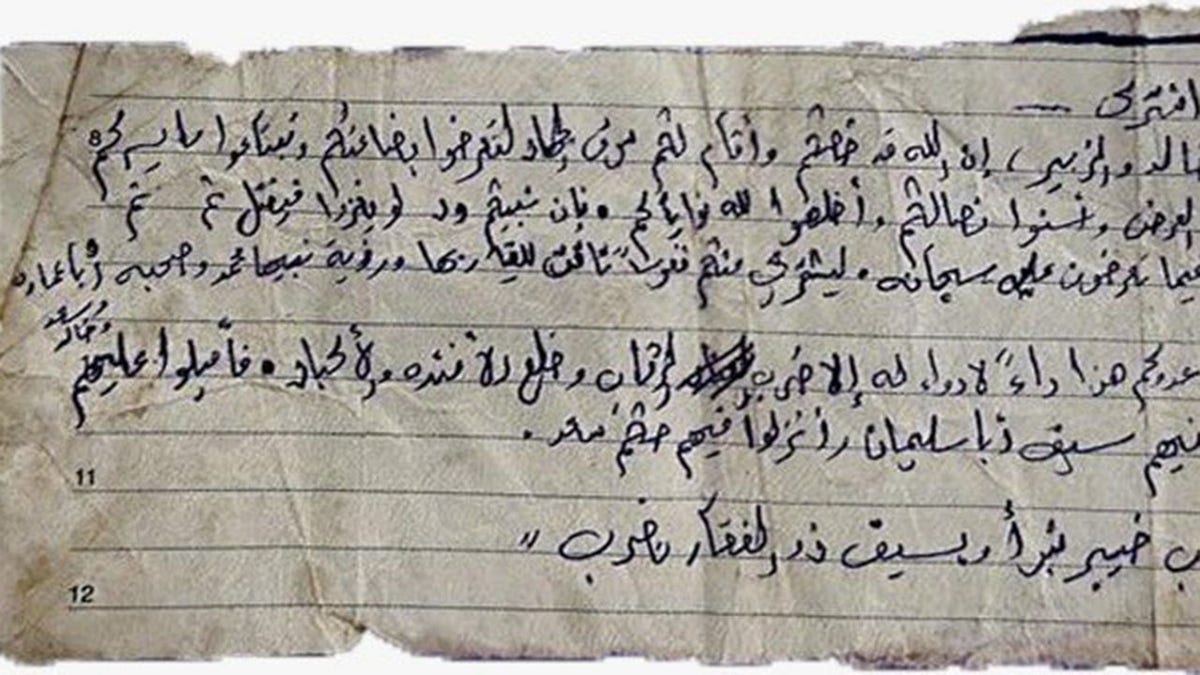 The note the Israeli air force says was found on a Hamas fighter that entered southern Israel on Oct. 7. (Israeli Air Force)
The screening happened in Israel Monday morning. Some of the content, according to Fox News correspondent Mike Tobin, included Israelis being ambushed in their cars, a girl being executed after Hamas terrorists found her hiding under a desk and a father dying after a Hamas fighter threw a grenade into a bomb shelter that he and his two children were seeking cover in.
Israeli government spokesman Eylon Levy said in a video posted on X before the release that the Israel Defense Forces have "been collecting footage from bodycams taken by the Hamas death squads," and that they would be making the footage public to maintain a record to counter those who doubt whether certain events took place.
FATHER OF AMERICAN KIDNAPPED BY HAMAS: I HAVE ONE MISSION – BRING HERSH HOME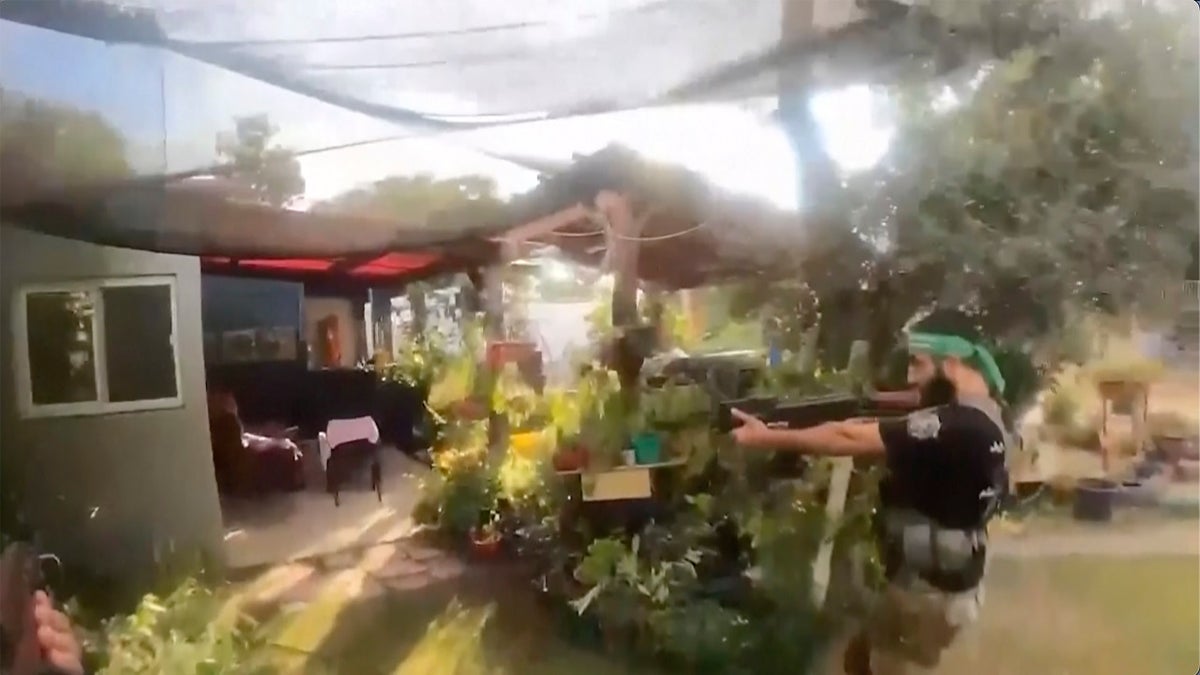 This image made from undated bodycam video footage taken by a downed Hamas militant and released by Israel Defense Forces shows a Hamas militant walking around a residential neighborhood at an undisclosed location in southern Israel. (Israel Defense Forces via AP)
The war between Israel and Hamas, which began with the Oct. 7 attack, is now in its third week.
At least 6,400 people have been killed in the war on both sides, including at least 1,400 Israeli civilians and soldiers and 33 Americans.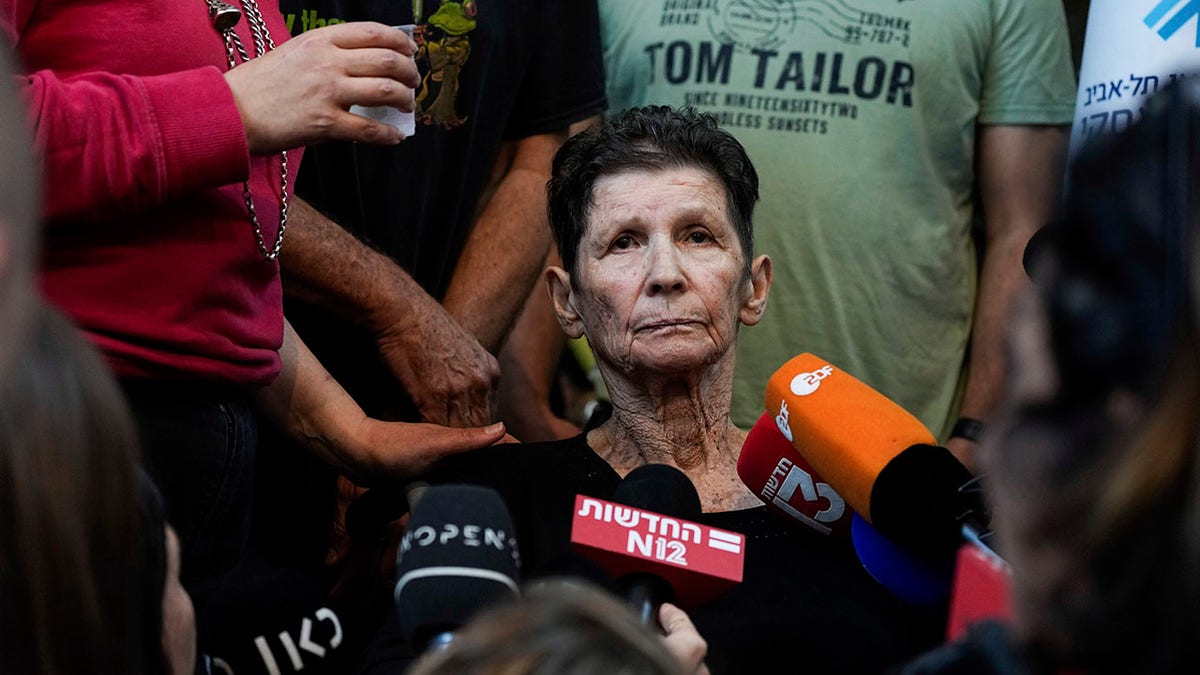 Yocheved Lifshitz, 85, who was one of the hostages taken to Gaza after being abducted during Hamas' Oct. 7 attack on Israel, speaks to members of the press in Tel Aviv on Tuesday, a day after being released by Hamas militants. (AP/Ariel Schalit)
CLICK HERE TO GET THE FOX NEWS APP
The Hamas-run Gaza health ministry claims at least 5,087 Palestinians have been killed in Gaza and the West Bank and more than 15,270 wounded. Additionally, at least 10 Americans are feared to be among the 222 people held captive by Hamas.
Fox News' Chris Pandolfo contributed to this report.
Greg Norman is a reporter at Fox News Digital.