close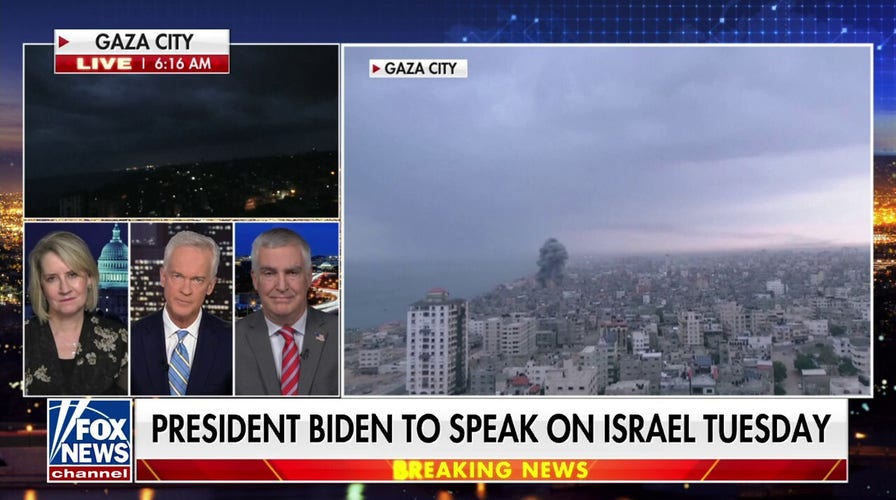 Video
The evidence is getting 'pretty strong' Iran was involved in this attack: Fred Fleitz
'Fox News @ Night' panelists Victoria Coates and Fred Fleitz discuss Iran's alleged role in planning Hamas' terrorist attack against Israel. 
Iranian Supreme Leader Ayatollah Ali Khamenei said during a televised speech Tuesday, "We kiss the hands of those who planned the attack" on Israel, a report says.
Khamenei, who was wearing a Palestinian scarf and delivering his first broadcast remarks since Hamas launched attacks on Israel Saturday, also claimed Tehran was not involved, according to Reuters.
"This destructive earthquake has destroyed some critical structures [in Israel], which will not be repaired easily… The Zionist regime's own actions are to blame for this disaster," Khamenei reportedly said.
Khamenei also said further retaliatory strikes by Israel on the Gaza Strip would "unleash a much heavier torrent of anger," Reuters reports.
LIVE UPDATES: ISRAEL AT WAR WITH HAMAS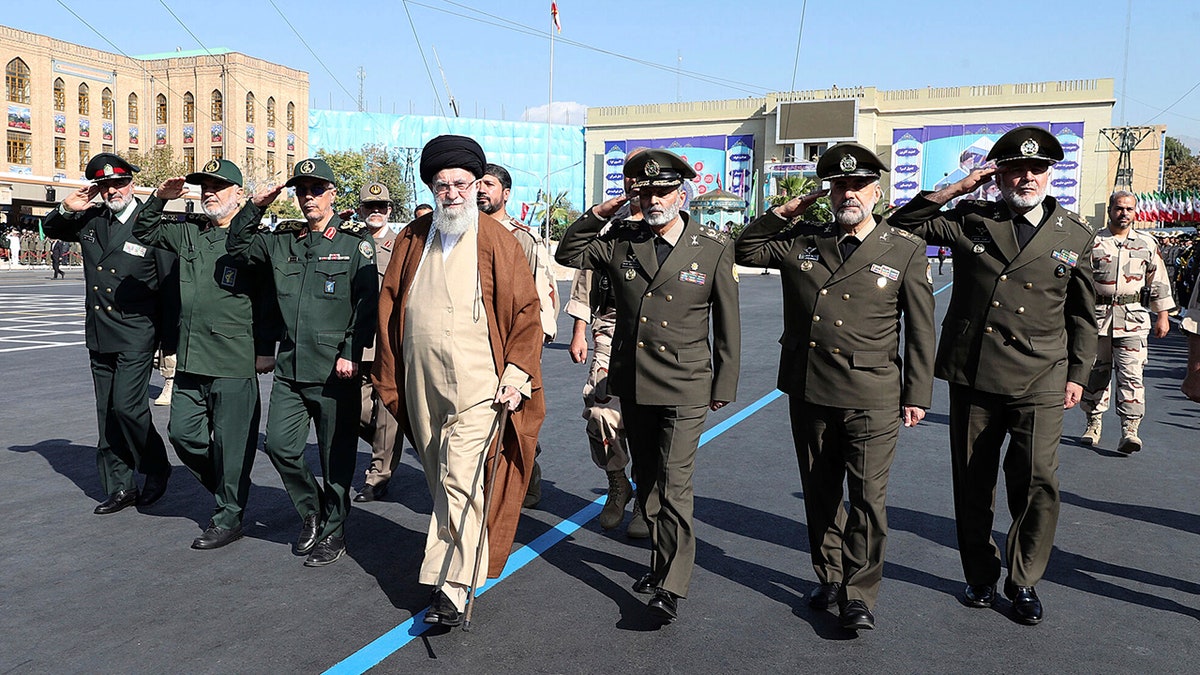 Iranian Supreme Leader Ayatollah Ali Khamenei reviews a group of armed forces cadets during their graduation ceremony in Tehran, Iran, on Tuesday, Oct. 10. (Office of the Iranian Supreme Leader via AP)
"The occupying regime seeks to portray itself as a victim to escalate its crimes further… this is a misguided calculation… It will result in even greater disaster," the news agency quoted him as saying.
Iran reportedly helped terrorist organization Hamas plan its surprise attack on Israel, according to senior members of Hamas and Hezbollah.
The Wall Street Journal reported Sunday that Iranian security officials approved Hamas' plan to attack Israel during a meeting in Beirut last Monday. Hamas and Hezbollah leaders said Iran's Islamic Revolutionary Guard Corps worked with Hamas since August on air, land and sea attack plans.
AMERICAN WOMAN SAYS FAMILY HAS BEEN TAKEN HOSTAGE BY HAMAS IN ISRAEL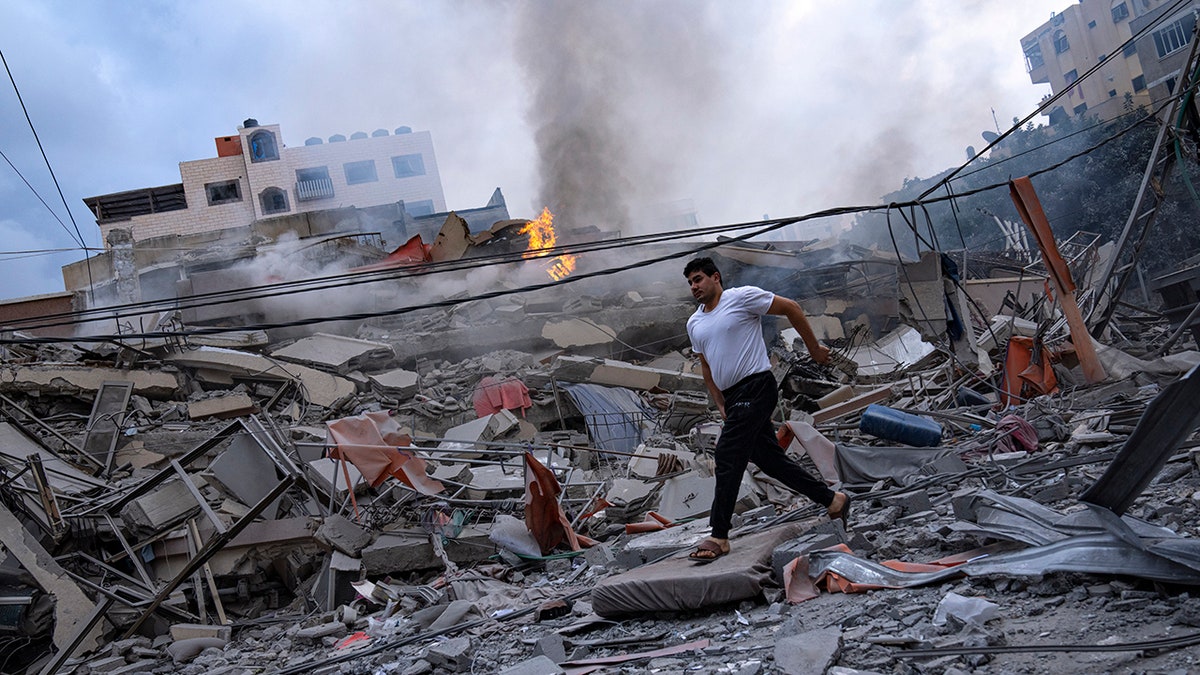 Palestinians walk amid the rubble following Israeli airstrikes on a neighborhood in Gaza City on Tuesday, Oct. 10. (AP/Fatima Shbair)
A European official who works as an adviser to the Syrian government corroborated the Hamas and Hezbollah leaders' claims, according to the Wall Street Journal, though U.S. officials say they have not seen evidence of Iran's involvement in the attacks.
"We have not yet seen evidence that Iran directed or was behind this particular attack, but there is certainly a long relationship," Secretary of State Antony Blinken said on CNN Sunday.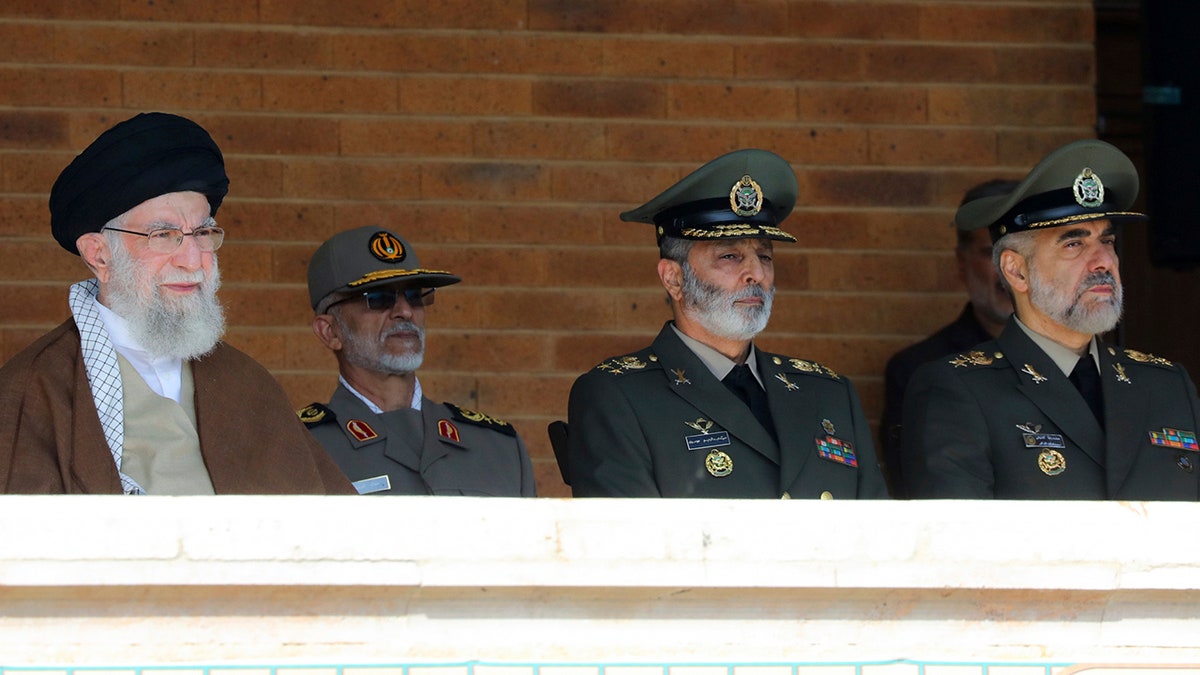 Iranian Supreme Leader Ayatollah Ali Khamenei Tuesday during armed forces cadets graduation ceremony in Tehran, Iran. (Office of the Iranian Supreme Leader via AP)
CLICK HERE TO GET THE FOX NEWS APP
Iran's mission to the United Nations also said Sunday, "We emphatically stand in unflinching support of Palestine; however, we are not involved in Palestine's response, as it is taken solely by Palestine itself," according to Reuters.
Fox News' Emma Colton contributed to this report.
Greg Norman is a reporter at Fox News Digital.