close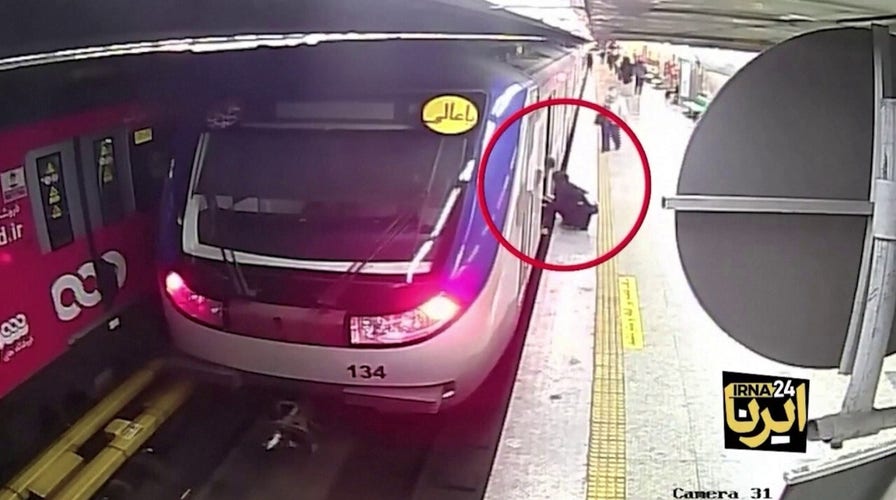 Video
Video shows moment Iranian teen collapsed following reported security force confrontation
Unverified video published by The Islamic Repbulic News Agency stirred the public after it appeared to capture the moment 16-year-old Armita Geravand collapsed following a run-in with the Morality Police. (SOURCE: Reuters)
The case of 16-year-old Amrita Gervand took another tragic turn as security forces reportedly arrested the girl's mother and released her only on condition that she not speak about her daughter's state.
"Armita Geravand remains in a coma, closely monitored by government authorities who have implemented rigorous security measures," Awyar Shekhi of Hengaw organization for Human Rights told Fox News Digital.
"Shahin Ahmadi, her mother, who was forcibly disappeared by government forces near Fajr Hospital on the evening of October 4th, has been released with the condition not to disclose any information to the media or anyone concerning her daughter's condition," Shekhi claimed, noting that "violence was employed" during the mother's arrest.
Geravand remains in critical condition after an alleged confrontation with Morality Police agents in the Tehran Metro. Iran's state-run Fars news agency has claimed that she instead fainted after a drop in blood pressure and hit her head on the side of the train car.
JAILED IRANIAN ACTIVIST NARGES MOHAMMADI WINS 2023 NOBEL PEACE PRIZE
Her parents agreed with the news report during an interview with Fars, saying they had "checked all the videos and it has been proven for us that this incident was an accident," according to her father. Hengaw insists that the parents made the statement under duress from the security forces.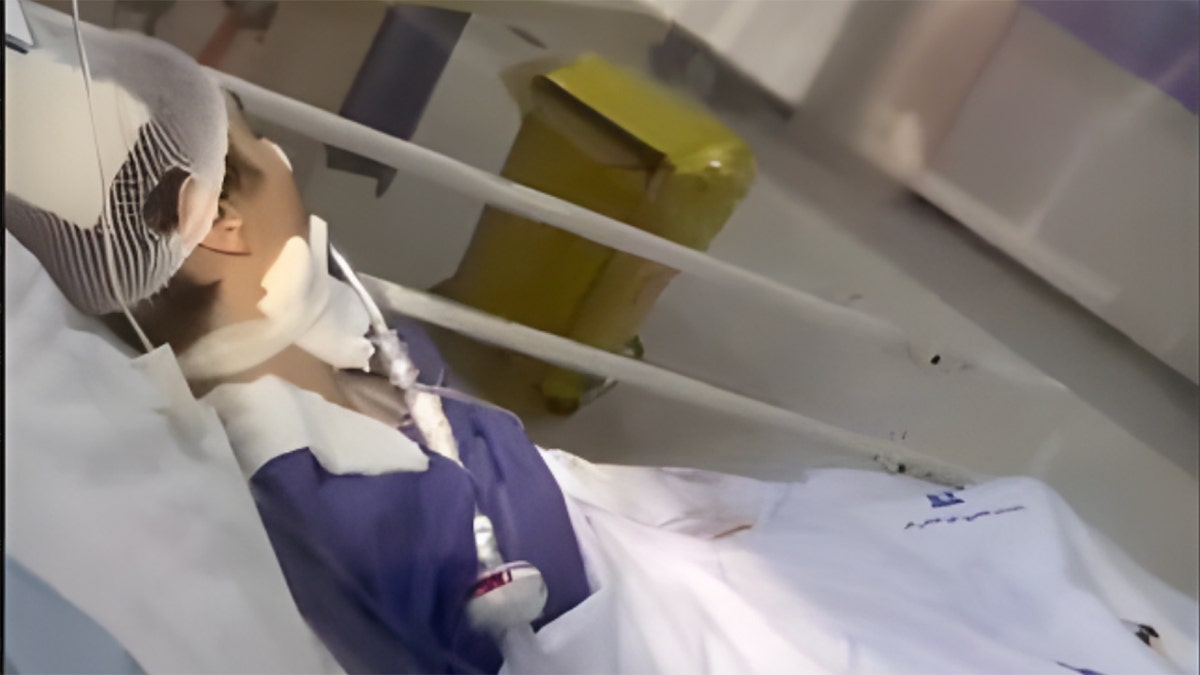 Armita Geravand, 16, is seen in a hospital bed where she is currently in a coma, according to the human rights group. (Hengaw Organization for Human Rights)
Much like the heavily publicized incident that led to the death of 22-year-old Mahsa Amini, Geravand allegedly had violated the country's hijab (headscarf) law.
Amini's death prompted the most severe pushback and denouncement against the Iranian government with months of protests and violent clashes with police.
US SENDS UKRAINE MORE THAN 1 MILLION ROUNDS OF AMMUNITION SEIZED FROM IRAN
Geravand's case has already echoed a number of the same elements as Amini's, including a reportedly heavy presence of plainclothes officers at her hospital to monitor her condition, according to her relatives.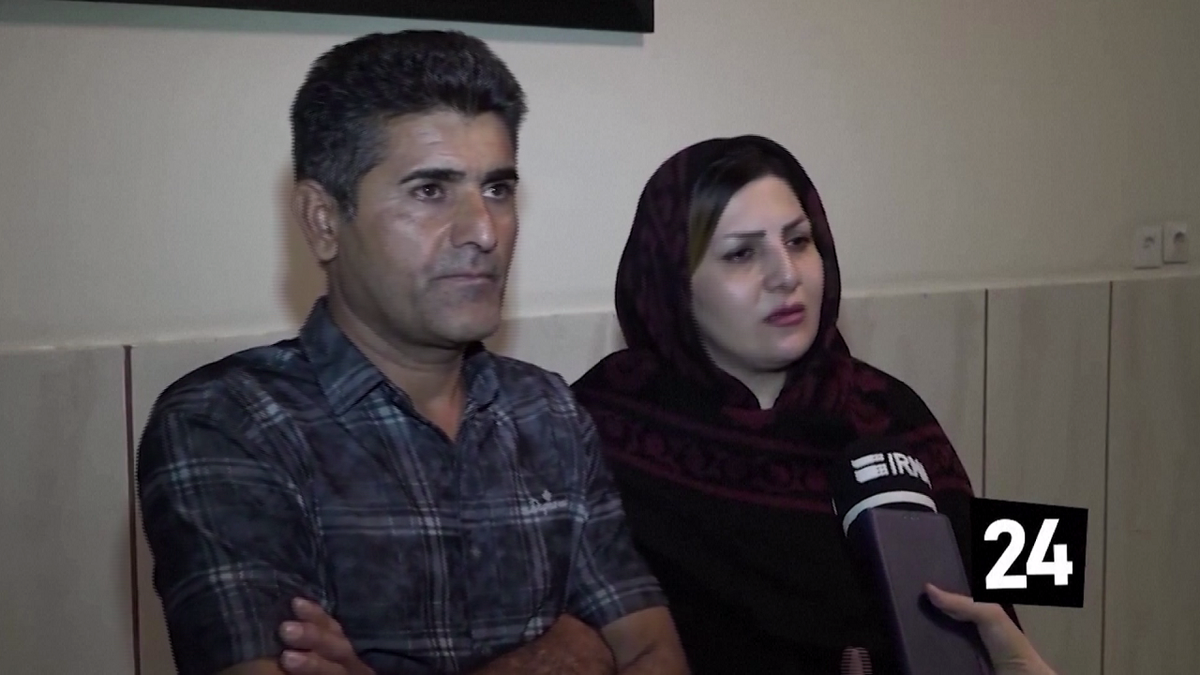 Armita Geravand's parents speak with local news media about their daughter's condition. (Reuters)
The Iranian government has appeared to take a heavier hand with Geravand's case, including the arrest of her mother to warn her against speaking to the public and media about her daughter's health.
"The entire Garavand family is still under immense pressure from government authorities," Shekhi said. "Alarmingly, officials even visited Armita's art school to intimidate her classmates and friends, urging them not to share any information or photographs of Armita."
IRAN OFFICIAL ADMITS COUNTRY'S ROLE IN TERROR BOMBING THAT KILLED 241 US MILITARY MEMBERS: REPORT
An unverified video released Friday showed what appeared to be Geravand walking onto the subway with friends, only to later collapse. Her friends helped carry her unconscious body off the train and onto the platform, according to Reuters.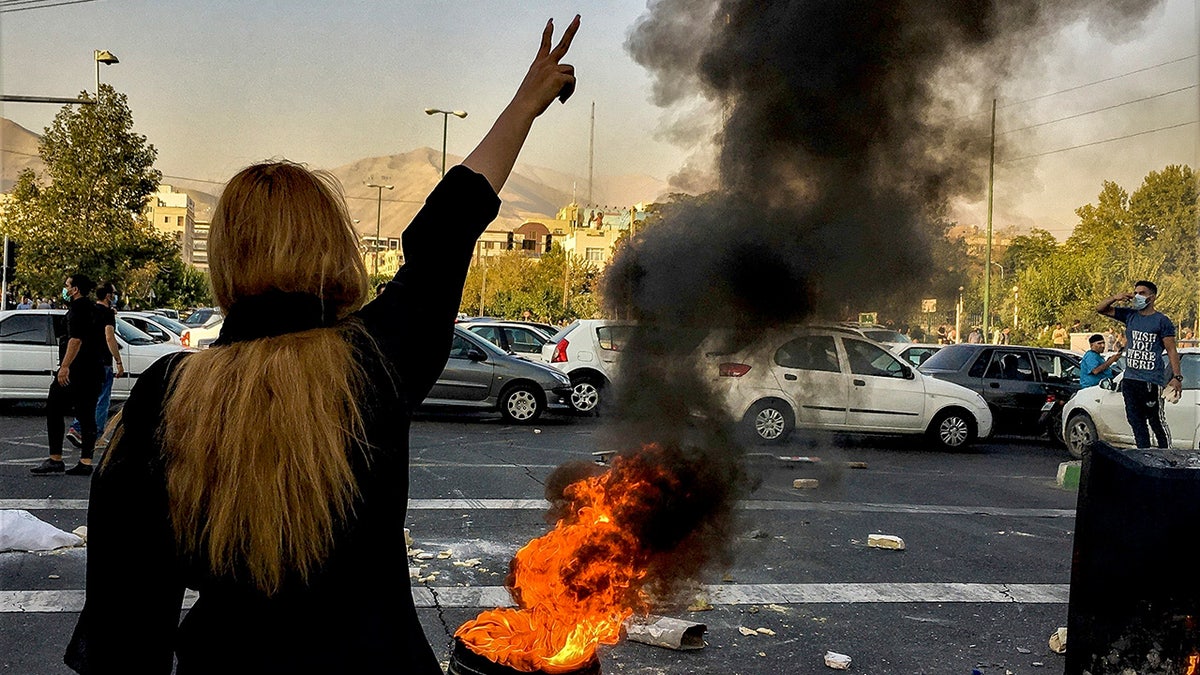 In this photo taken by an individual not employed by The Associated Press and obtained by the AP outside Iran, Iranians protests the death of 22-year-old Mahsa Amini after she was detained by the morality police, in Tehran, Oct. 1, 2022. (AP Photo/Middle East Images, File)
The date and timestamp match the reported time of the incident, and Reuters reported that the scene of the incident matches the "imagery of the Tehran metro," although it could not verify the exact platform. The low-quality resolution makes it difficult to fully verify the identities of those in the video as well.
The video was enough to prompt calls for additional footage, with many demanding that authorities release the video from inside the train.
CLICK HERE TO GET THE FOX NEWS APP
Germany's Foreign Minister Annalena Baerbock on social media platform X lamented that "Once again a young woman in Iran is fighting for her life … Just because she showed her hair in the subway."
"It is unbearable," Baerbock wrote. "The parents of Armita Geravand do not belong in front of cameras, but have the right to be at their daughter's bedside."
Reuters contributed to this report.
Peter Aitken is a Fox News Digital reporter with a focus on national and global news.