close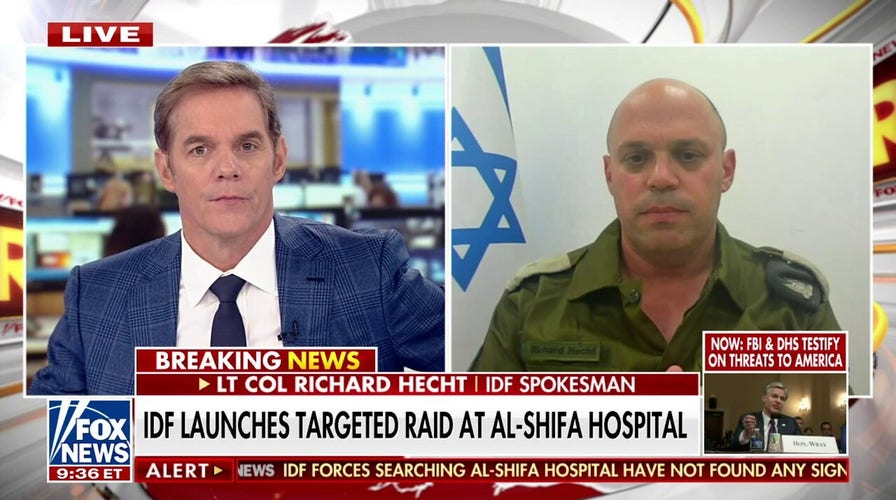 Video
White House confirms Hamas uses Gaza hospitals for operations, to hide hostages
IDF spokesperson Lt. Col. Richard Hecht joined 'America's Newsroom' to discuss the raid at the al-Shifa hospital as the war against Hamas continues. 
A top United Nations humanitarian aid official is being ripped Wednesday by an Israeli ambassador after sharing an image on X showing him shaking hands with Iran's foreign minister, who reportedly helped Hamas plan its Oct. 7 attack on Israel.
U.N. Under-Secretary-General for Humanitarian Affairs and Emergency Relief Coordinator Martin Griffiths posted that he held a meeting in Geneva with Iranian Foreign Minister Hossein Amirabdollahian about the "devastating" situation unfolding in the Gaza Strip and the "critical" need to deliver aid to the area.
The Wall Street Journal previously reported that Amirabdollahian had taken part in at least two planning meetings in Lebanon with the terrorist groups Hezbollah, Hamas and Islamic Jihad ahead of the Oct. 7 attack on Israel, which launched the Middle East war.
"Tell me @UNReliefChief, what role do you see Iran playing in such regard?" Israeli Ambassador to Geneva Elion Shahar wrote in response to Griffiths' post. "What role do you see for the prime sponsors of a terrorist organization who murdered, raped, and tortured over 1,200 Israelis?"
LIVE UPDATES: ISRAEL AT WAR WITH HAMAS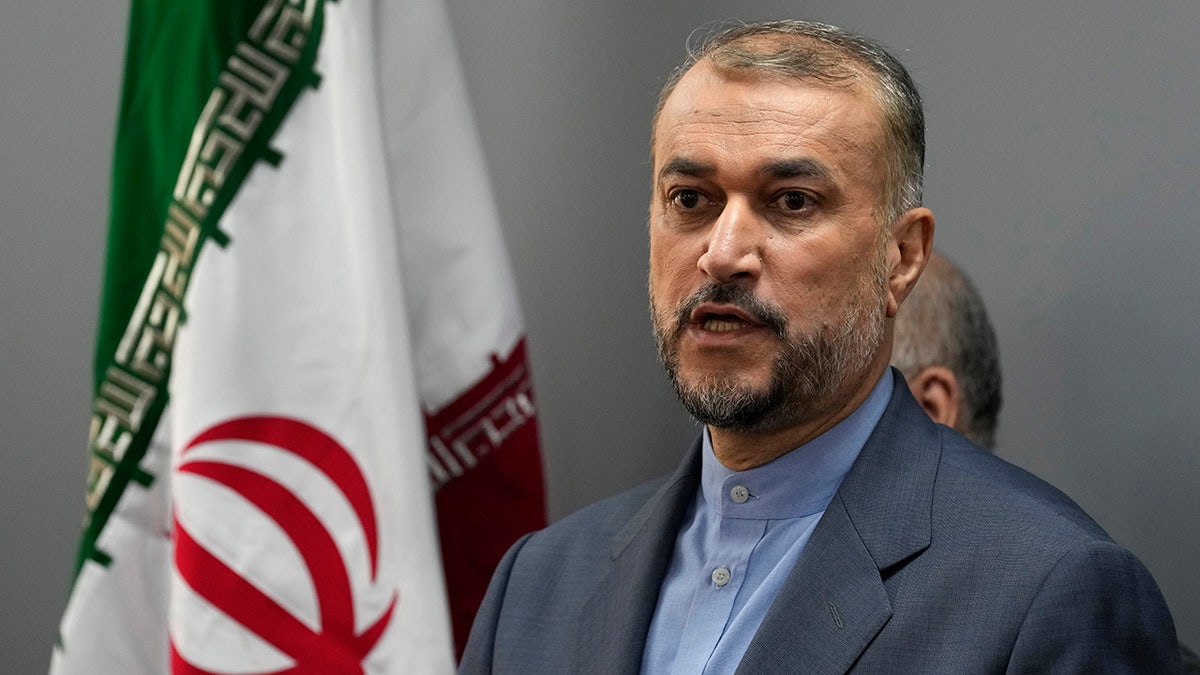 Iranian Foreign Minister Hossein Amirabdollahian speaks during a joint press conference with his Lebanese counterpart Abdallah Bouhabib in Beirut on Oct. 13. (AP Photo/Hussein Malla)
"Did you ask him about the weapons Iran has transferred to Hamas through aid shipments, which were used to kill Israelis on October 7th?" she continued. "Did you ask him about the money Iran has transferred to Hamas, which pays for its leaders' 5-star hotels in Qatar where they cheered when young Israelis were murdered on TV?"
"Iran is part of the problem, not the solution," she concluded. "It is about time the U.N. starts to understand this simple truth."
While the Biden administration has said Iran was not directly involved in the planning of the Hamas terror attacks on Israel, it has continued to stress that it does hold Iran responsible for funding Hamas and enabling the group.
IRAN FOREIGN MINISTER WARNS ISRAEL-HAMAS WAR EXPANSION 'HAS BECOME INEVITABLE'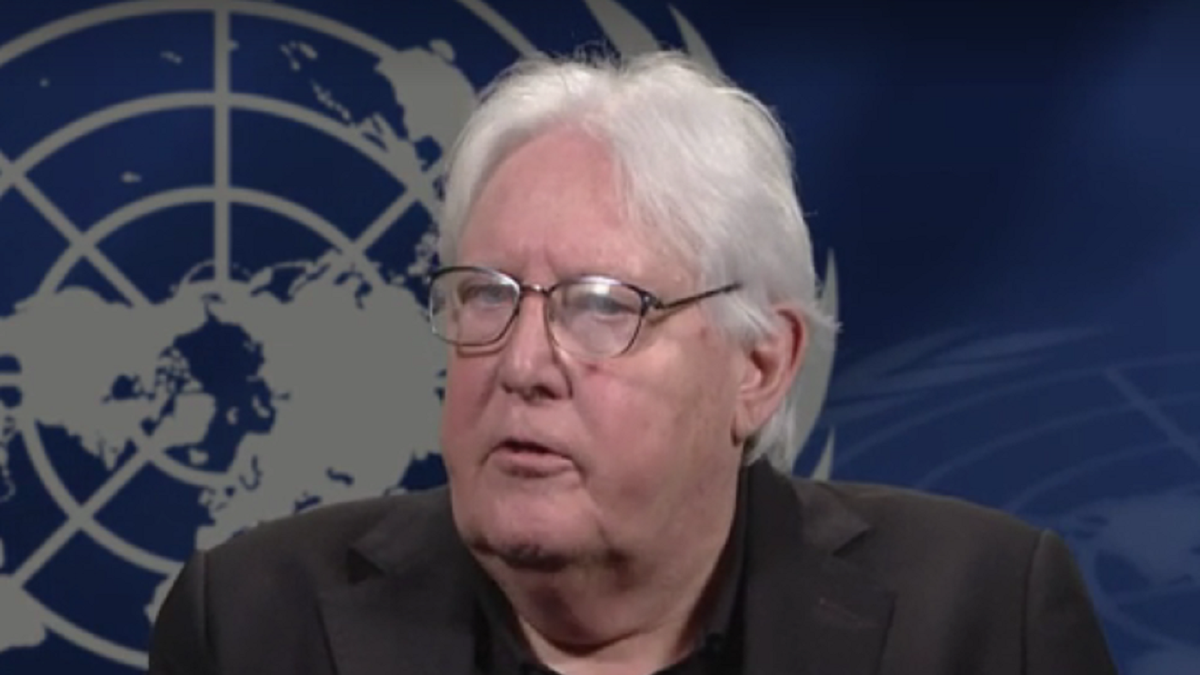 U.N. aid official Martin Griffiths speaks on Wednesday in Geneva. (United Nations via Reuters Connect)
Griffith's post came hours after he said he was "appalled" by reports of Israeli military action at the Al-Shifa Hospital in Gaza City, which the U.S. and Israel say is the site of a key Hamas base.
"The protection of newborns, patients, medical staff and all civilians must override all other concerns," Griffiths wrote. "Hospitals are not battlegrounds."
Iran's Foreign Ministry confirmed the meeting happened Wednesday and said, "Amirabdollahian has taken a trip to Geneva to meet officials with the United Nations and the International Committee of the Red Cross and [to] hold talks on the issues related to Palestine, especially pushing for lifting the Gaza siege and the delivery of humanitarian aid to the oppressed people of the coastal strip."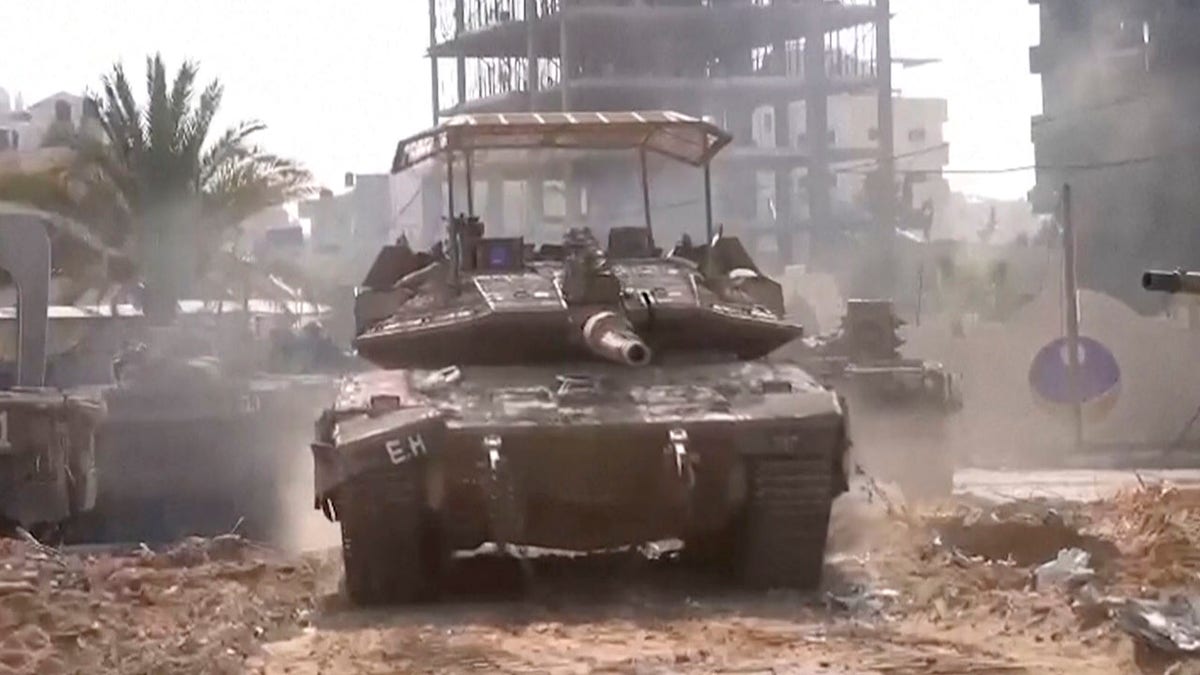 In this image taken from a video released by the Israeli Defense Forces on Tuesday, Nov. 14, an Israeli tank drives through Gaza City. (Israel Defense Forces via AP)
CLICK HERE TO GET THE FOX NEWS APP
"The foreign minister warned that the war would only increase the expenses of the U.S. government, as the biggest supporter of the Zionist regime, which is responsible for dragging the war," the ministry added. "So efforts should be focused on the establishment of a cease-fire and an immediate halt to the conflict."
Fox News' Chris Pandolfo contributed to this report.
Greg Norman is a reporter at Fox News Digital.