close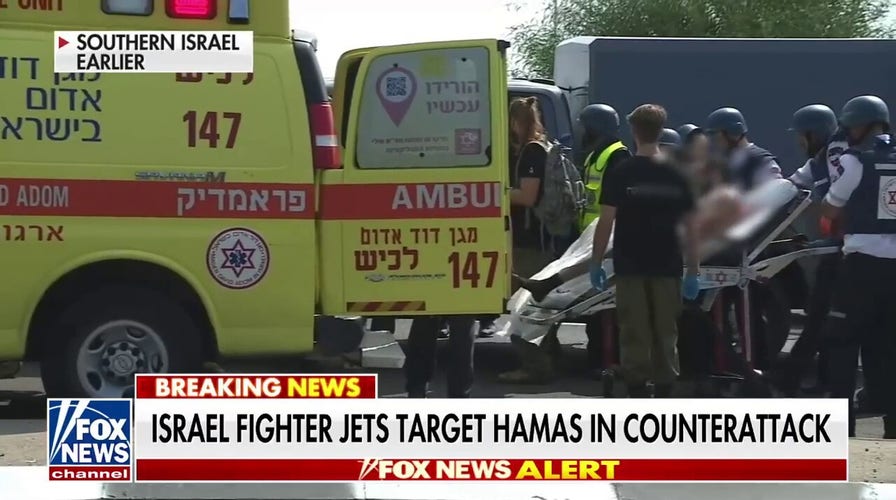 Video
'Unprecedented' war erupts as Hamas terrorists invade parts of Southern Israel: Trey Yingst.
Fox News foreign correspondent Trey Yingst reports at least 40 Israelis dead and 700 wounded, after Hamas' surprise attacks and Israeli Prime Minister Benjamin Netanyahu declaring war on the military group Hamas.
JERUSALEM, Israel —The Islamic Republic of Iran—a key military and strategic partner of the Palestinian Hamas terrorist movement in the Gaza Strip—is the driving force in the war launched Saturday against the Jewish state, said Israel's Foreign Ministry and Middle East experts.
Just this week, Iran's Supreme Leader, Ayatollah Ali Khamenei, wrote on X, formerly known as Twitter, about Israel: "The usurper regime is coming to an end. Today, the Palestinian youth and the anti-oppression, anti-occupation movement in Palestine is more energetic, more alive, and more prepared than ever during the past 70 or 80 years. God willing, the movement will achieve its goals."
The "usurper regime" is Israel for Khamenei, whose jingoistic foreign policy consists of the destruction of the Jewish state and the financing of Palestinians terrorist groups on Israel's borders.
Lior Haiat, the spokesman for Israel's Foreign Minister Eli Cohen, told Fox News Digital on Saturday, "Those terror organizations [Hamas and Palestinian Islamic Jihad] are working as proxies of the Ayatollah regime " in the Islamic Republic.
AT LEAST 100 DEAD AS HAMAS LAUNCHES UNPRECEDENTED ATTACK ON ISRAEL, NETANYAHU SAYS NATION IS 'AT WAR'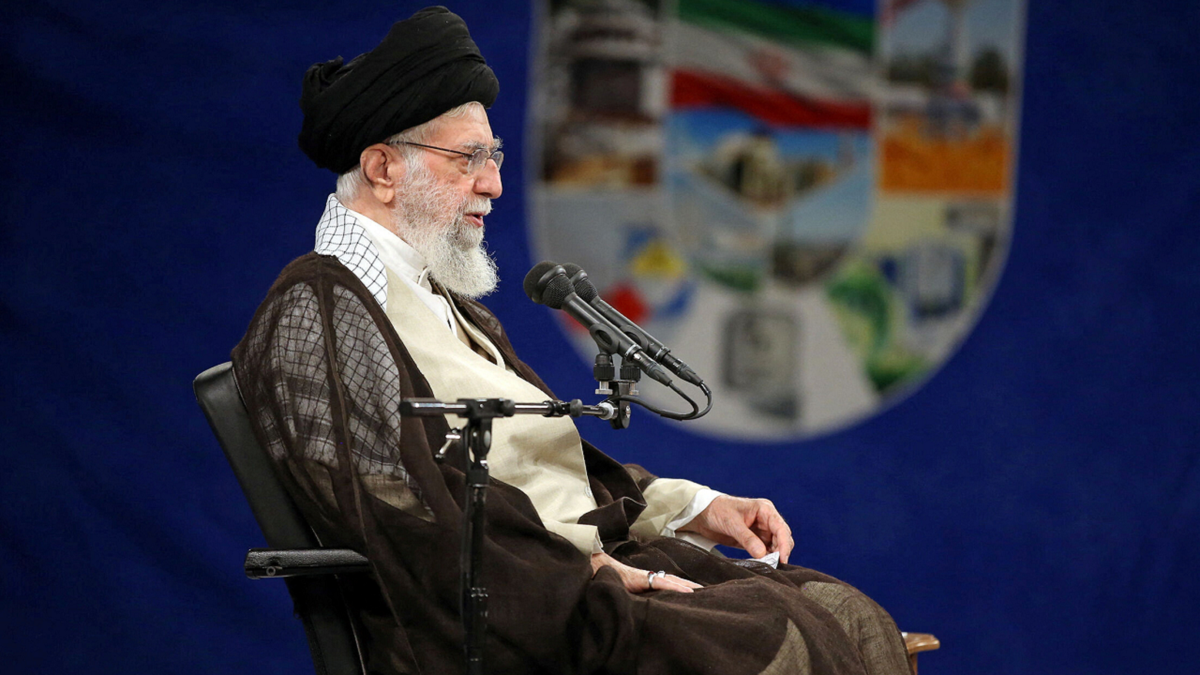 Iranian Leader Ali Khamenei and the Islamic Republic of Iran, partners with the Palestenian Hamas terrorist group, are driving the war that was launched against Israel, according to Foreign Ministry and Middle East experts. (Office of the Iranian Supreme Leader/WANA/Reuters )
Haiat added: "Iran is trying for years, especially in the last few months, to have a terror organization, both the Islamic Jihad that is fully supported and financed by Iran, and Hamas terror organization that is also financed but not fully by Iran. They are calling them to attack Israel and Israelis."
He stressed that Iran is "without a doubt . . . behind the scenes" of this war against Israel.
The Iranian regime-controlled Tehran Times reported on Saturday that the Islamic Republic backs the Palestinian Hamas and PIJ war against Israel. According to the Tehran Times article, Iran's Major General Yahya Rahim Safavi declared the war on Israel as "glorious" that has murdered at least 100 Israelis.
"We declare our support for this operation, and we are confident that the Resistance Front also supports this move," Safavi told attendees at the 6th International Conference of Solidarity with Palestinian Youth. He added that Iran will stand alongside the Palestinian resistance "until the liberation of Palestine and al-Quds."
Iran's reference to Palestine means the Jewish state, and al-Quds is the Arabic name for Jerusalem, the capital of Israel.
The Iran-backed Hamas invasion of Israel follows President Biden's decision just last month to release $6 billion dollars to Iran as part of a prisoner swap.
While the Biden administration said the funds will be supervised by Qatar and not used for terrorism, Iran's U.S.-sanctioned President Ebrahim Raisi boasted that the money will be used "wherever we need it."
Yigal Carmon, the founder and president of the Middle East Media Research Institute (MEMRI), predicted the outbreak of the Iran-backed war in a late August article titled "Signs Of Possible War In September-October."
Carmon, a former counter-terrorism adviser to two Israeli Prime Ministers, wrote, "There has also been an increase in efforts by Iran and Hezbollah to smuggle weapons into the West Bank, similar to the smuggling of weapons into Gaza."
ISRAELI PM NETANYAHU DECLARES 'WAR AFTER HAMAS TERRORISTS LAUNCH MASSIVE ATTACK: LIVE UPDATES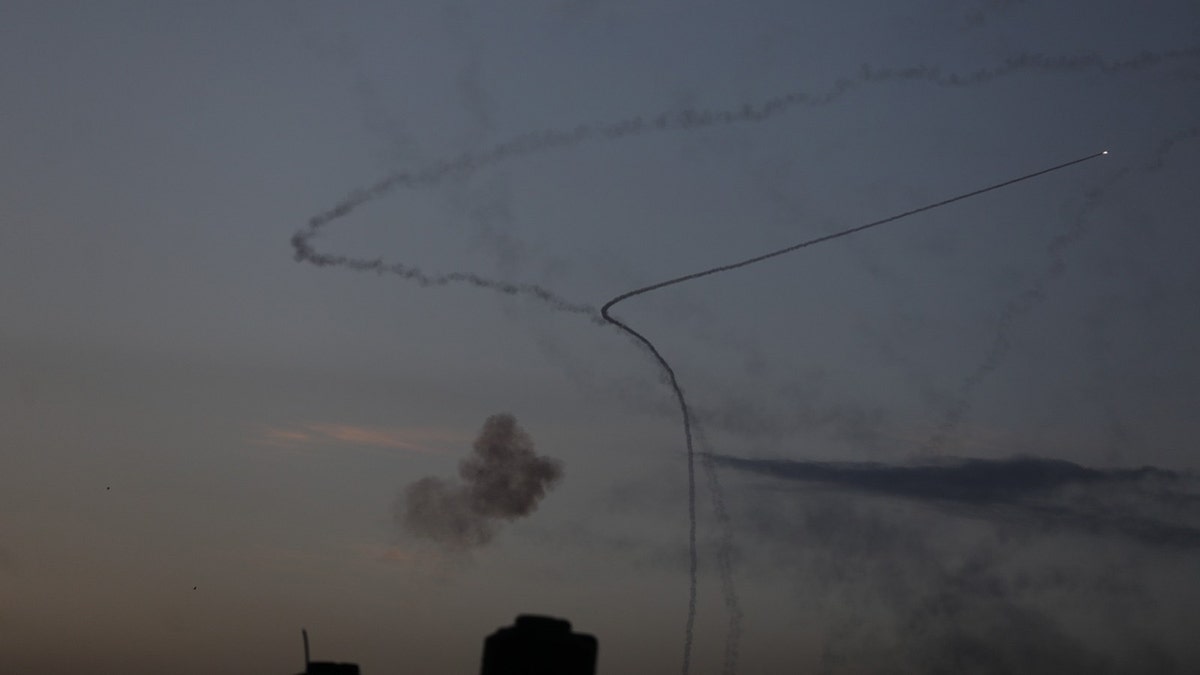 Rockets into Israel from Gaza Strip (Photos Majdi Fathi/TPS)
Hezbollah is a U.S.-designated Lebanese terrorist movement responsible for the mass murder of hundreds of Americans.
Carmon wrote, "There have recently been increasing reports about the potential use of new weapons by Hezbollah, Hamas and the PIJ that can cause a large number of Israeli fatalities, such as extra-powerful explosive charges and rockets fired on Israeli localities, as mentioned above. In this situation, Israel will likely be compelled to undertake a large-scale response, above and beyond its routine counter-terrorism measures, even at the cost of an all-out war."
Carmon continued that the Iranian-regime controlled PIJ "secretary-general Ziad Al-Nakhaleh said that, during his June 2023 meeting with Iranian Leader Ali Khamenei, the latter had 'reiterated [the need to] develop the arming of the West Bank and the resistance there."
Nakhaleh added: "We, as Palestinians and as resistance forces and movements, understand the importance of arming the West Bank, but this requires efforts by the Palestinians themselves, and also the assistance of our brothers in the Islamic Republic of Iran."
All of this helps to explain Iran's laser-like focus on creating multiple war fronts against the tiny Jewish state.
OUTRAGE AS IRAN PRESIDENT PREPARES TO ADDRESS UN: 'WANTS TO KILL AMERICAN CITIZENS'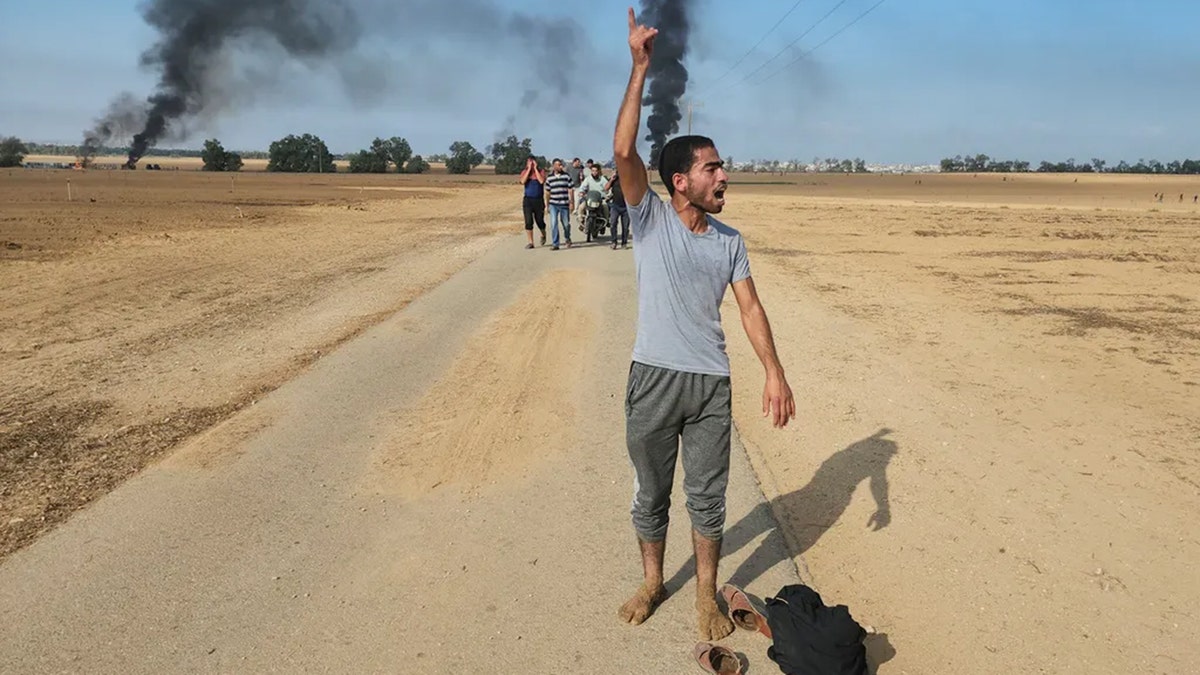 The militant Hamas rulers of the Gaza Strip carried out an unprecedented, multi-front attack on Israel at daybreak Saturday, firing thousands of rockets as dozens of Hamas fighters infiltrated the heavily fortified border in several locations by air, land and sea and catching the country off guard on a major holiday. (AP Photo/Hassan Eslaiah)
The former Israeli counter-terrorism official, Carmon, told Fox News Digital that Hamas's war is aimed "to prevent normalization between Israel and Saudi Arabia" with respect to diplomatic relations.
Brigadier General (Res) Amir Avivi, a former deputy commander of the Israel Defense Forces' Gaza Division, told Fox News Digital that "Iran funds Hamas by tens of millions of dollars per month. Hamas is an Iranian proxy that dominates the Gaza Strip and is acting in accordance to its instructions, in particular since Hamas' number two Saleh Aruri became a much more dominant figure in the organization."
Avivi added: "Iran sees Saudi Arabia and other pragmatic Sunni countries begin to normalize relations with Israel and seeks to strengthen the Iranian-Hamas-Hezbollah axis around the Middle East. Hezbollah made a statement calling Arab countries to stop normalization efforts. That is why we have to unite behind the Israeli-American-pragmatic Sunni bloc and defeat terrorism wherever it acts. Iran provides Hamas with ammunition, training and equipment, including smuggling through the Rafah tunnels and training inside Iran."
IRAN MOVES TOWARD POSSIBLE ATOM BOMB TEST IN DEFIANCE OF WESTERN SANCTIONS: INTEL REPORT
Texas Republican Senator Ted Cruz blamed Tehran for the war against Israel, writing on X (formerly known as Twitter): "Iran-controlled Hamas terrorists launched a literal war against Israel tonight. Our Israeli allies will now do what they must to defend themselves and I stand with them as they confront this violence and these atrocities. " He added "The United States must continue to support Israel's absolute right to self-defense and ensure it has the military resources and diplomatic support it needs to confront the genocidal Iran-controlled terrorists who seek Israel's destruction."
The U.S. State Department, under both Republican and Democrat administrations, has designated Iran's regime as the worst international state-sponsor of terrorism.
CLICK HERE TO GET THE FOX NEWS APP
The $6 billion in unfrozen sanctioned money that was sent to Iran via Qatar's financial system is fungible money and can be used to fund Hamas, PIJ and Hezbollah, according to counter-terror finance experts.
Benjamin Weinthal reports on Israel, Iran, Syria, Turkey and Europe. You can follow Benjamin on Twitter @BenWeinthal.