close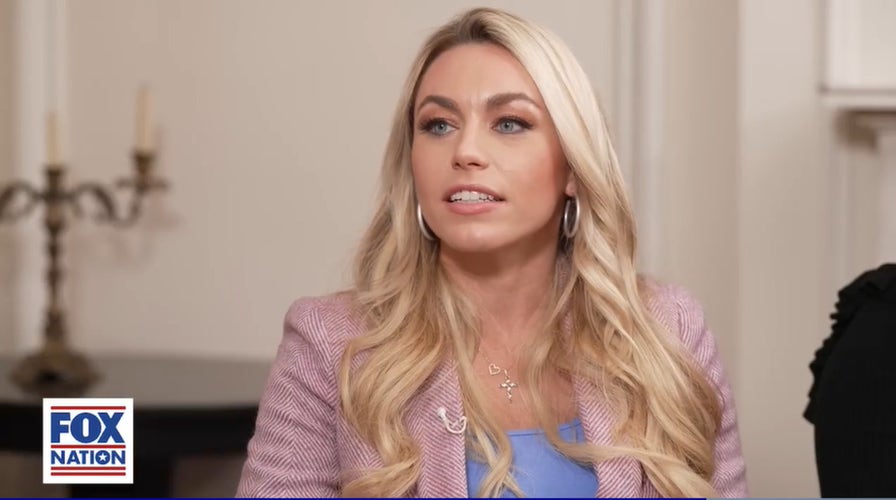 Video
Women share finding identity and hope in Christ
Christian women join 'Ainsley's Bible Study' on Fox Nation to share how believing in God has changed their lives.
International Women's Day is a holiday meant to acknowledge the advancements women around the world have made for equality and freedom while also advocating for more progress and equity.
For centuries, women in various areas of the world struggled to gain financial and political independence in many patriarchal societies. When the holiday was established nearly 110 years ago, women were discouraged from working outside the household as well as pursuing a career in the arts, education, science, or media.
March 8 is a day to reflect on the progress women and gender activists have made while also honoring women in contemporary society who stand as beacons of hope to millions of young females. The 2023 International Women's Day theme is #EmbraceEquity, which calls for equitable opportunities for women and to end gender biases.
The five women below are modern women involved with media, politics and education who have inspired other females across the Earth for decades.
WOMEN'S HISTORY MONTH: THE THEME, WHY WE CELEBRATE AND EVERYTHING ELSE YOU NEED TO KNOW

next
Image 1 of 3

Oprah Winfrey has been an African American female icon for decades.  (Getty Images)


prev

next
Image 2 of 3

Actress Emma Watson has advocated for female equality at the headquarters of the United Nations. (Mike Marsland/Wireimage)


prev
Image 3 of 3

Beyoncé is a self-described feminist who has raised money for female advocate groups.  (Gareth Cattermole/Getty Images for Disney)
Oprah Winfrey
Angelina Jolie
Emma Watson
Malala Yousafzai
Beyoncé
1. Oprah Winfrey
Oprah Winfrey is an award-winning talk show host known for her show "The Oprah Winfrey Show," which aired from 1986 until 2011. She is considered a female and African American pioneer in the television industry who has interviewed various high-profile religious, political and cultural influencers, including former President Obama and Prince Harry.
Moreover, Winfrey was the only Black billionaire during the 20th century and the richest African American of the century with an estimated net worth of over $2.5 billion, according to Forbes.
Over the course of decades, Winfrey has dedicated her life to philanthropic activities through organizations such as "Oprah's Angel Network" which raised funds to rebuild the homes of those hurt by Hurricane Katrina. She also gave tens of millions of dollars to various non-profit organizations and received the highest civilian honor in the United States, the Presidential Medal of Freedom.
2. Angelina Jolie
Beyond the big screen and the red carpet, Angelina Jolie has spent years advocating for women right's and environmental conservation, as well as working with non-profits to help end human trafficking. She became a UNHCR's Goodwill Ambassador in August 2001 at their headquarters in Geneva and spent millions to help the organization resettle Afghan refugees in Pakistan.
She is also a human right's advocate, establishing the Jolie Legal Fellowship, which provides funds to lawyers and attorneys to protect human rights in developing countries across the Earth. Additionally, Jolie has raised money for organizations advocating against sexual assault in the military and provided funds to civilians in War-torn nations such as Yemen and Ukraine.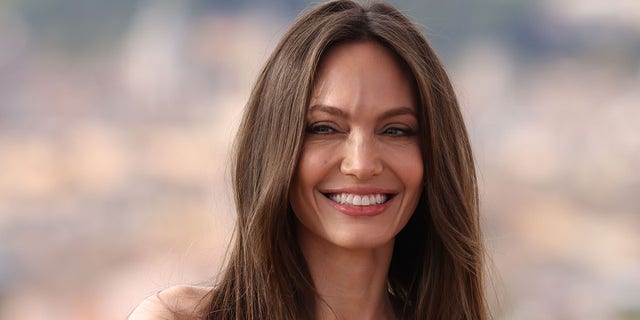 "Maleficent" star Angelina Jolie is a proud parent to daughter Zahara Jolie-Pitt. (Getty Images)
3. Emma Watson
Another Hollywood icon and female role model over the years has been Emma Watson, who initially gained fame in the role of Hermione Granger for the "Harry Potter" film franchise. Likewise, she has gained an international presence on the world stage for years as a chief advocate for equality of gender, sexual orientation, class and race.
WOMEN'S HISTORY MONTH QUIZ! TEST YOUR KNOWLEDGE OF THE COMMEMORATIVE MONTH
Most notably, she gave a speech in September 2014 at the United Nations Headquarters in New York City for the start of the HeForShe campaign, where she called for gender equality and advocated against the demonization of feminist groups. The speech gained Watson worldwide attention in the press and recognition from fellow feminist advocates.
4. Malala Yousafzai
Malala Yousafzai is an international icon for female education and women's rights and is also the youngest Nobel Prize laureate and the second Pakistani to receive the award. For years, she has advocated for the rights of women to receive a formal education in Pakistan despite facing resistance from elements of the Taliban through threats and attempted assassinations.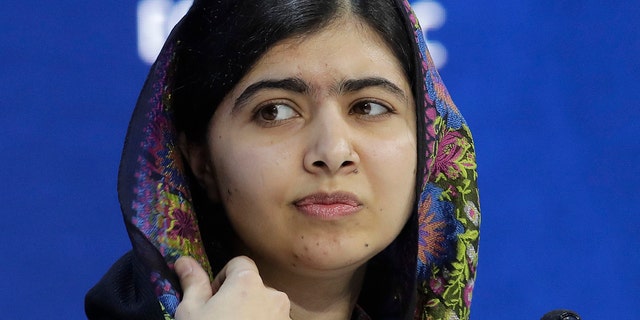 Malala Yousafzai almost lost her life in 2012 after a failed assassination attempt by the Taliabn in Pakistan for her advocacy for female education.  (AP Photo/Markus Schreiber, File)
In October 2012, Yousafzai was shot in the head by a gunman acting on behalf of the Pakistani Taliban while riding on a bus. She was left in critical condition but eventually recovered from her wounds. The incident led to international condemnation as well as a fatwa ordered against her life by religious fundamentalists in the region. The death threats and physical violence did not stop Yousafzai from her mission to advocate for the educational rights of women in the Middle East.
5. Beyoncé
Beyoncé is one of the best-selling and top-performing female artists of her generation who has accumulated a large fortune and cultural influence through the years.
The superstar is also a self-described feminist and women's rights advocate who has used her fame and fortune to promote social justice causes such as her Chime for Change organization which seeks to gender equality across national borders.
CLICK HERE TO GET THE FOX NEWS APP