close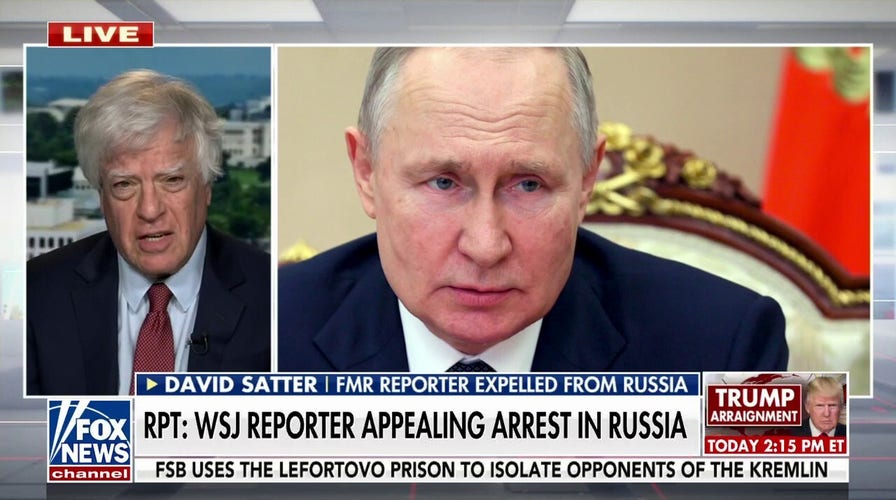 Video
Russia can interpret espionage statue 'any way they want': David Satter
David Satter, former Moscow-based reporter expelled from Russia, discusses WSJ reporter Evan Gershkovich's detainment on 'espionage' charges.
A former communications officer in Russian President Vladimir Putin's elite secretive security service has defected after deciding he could not work for a "war criminal" following the invasion of Ukraine.
Gleb Karakulov boarded a flight to Turkey and fled Russia with his wife and daughter in October, becoming one of the most highly ranked Russians to defect over Putin's war in Ukraine.
"Our president has become a war criminal," he said in an interview reported by the Associated Press. "It's time to end this war and stop being silent."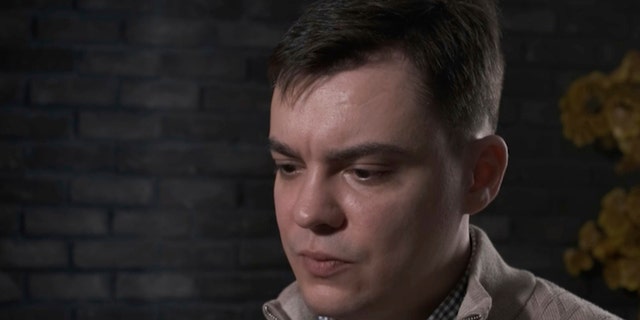 In this image from video provided by the Dossier Center, a London-based investigative group funded by Russian opposition figure Mikhail Khodorkovsky, Gleb Karakulov speaks during an interview in Turkey in December 2022. (Dossier Center via AP)
INSIDE THE RUSSIAN SPY 'TRIALS' AWAITING WSJ JOURNALIST EVAN GERSHKOVICH
As a security official involved in ensuring Putin's personal safety, Karakulov has unique knowledge of the Kremlin chief's life, lines of communication, security details and potentially other classified information.
Between 2009 and 2022, Karakulov worked as an engineer in a field unit of the presidential communications department of the secretive Federal Protective Service – similar to the CIA – and was responsible for establishing secure communications for the Russian president and prime minister wherever they traveled.
Putin, who was once thought of as a charismatic individual, has become increasingly paranoid in recent years, and following his invasion of Ukraine, he has turned to even greater measures to ensure his security.
According to Karakulov, the increasingly isolated leader refuses to use the internet, does not have a cellphone and apparently refused to fly – preferring to travel via armored train.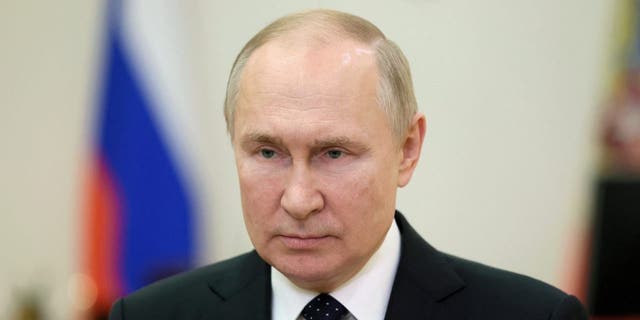 Russian President Vladimir Putin congratulates security services officers and veterans on Security Agency Worker's Day, via video link at the Kremlin in Moscow in this picture released on Dec. 20, 2022. (Sputnik/Mikhail Metzel/Pool via REUTERS)
RUSSIA WARNS NATO AS BELARUS SEES NUCLEAR UPGRADE ON PLANES, MISSILES
The Russian defector also said that Putin in October had ordered that the Russian embassy in Kazakhstan was outfitted with a secure communication line, which was the first time Karakulov had been ordered to fulfill such a request.
One anonymous official with a security background from a NATO nation said that a defector with the level of insight that Karakulov has holds "a very great level of interest."
"That would be seen as a very serious blow to the president himself because he is extremely keen on his security, and his security is compromised," the official told the Associated Press.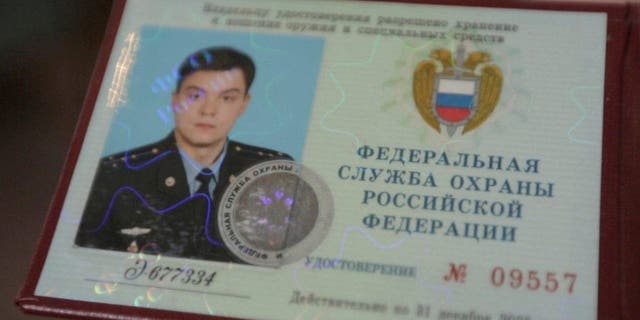 This photo provided by the Dossier Center shows the Russian Federal Protective Service identification card of Gleb Karakulov, in October 2022 in Turkey. (Dossier Center via AP)
CLICK HERE TO GET THE FOX NEWS APP
The Kremlin has not commented on Karakulov's defection.
It is unclear where Karakulov or his family are now located as he and his family have gone underground due to security concerns.
Karakulov was originally interviewed by the London-based investigative group, The Dossier Center, who provided the Associated Press with more than 6 hours of footage and verified his position in Putin's elite security service.
THE Associated Press contributed to this report
Caitlin McFall is a Reporter at Fox News Digital covering Politics, U.S. and World news.