close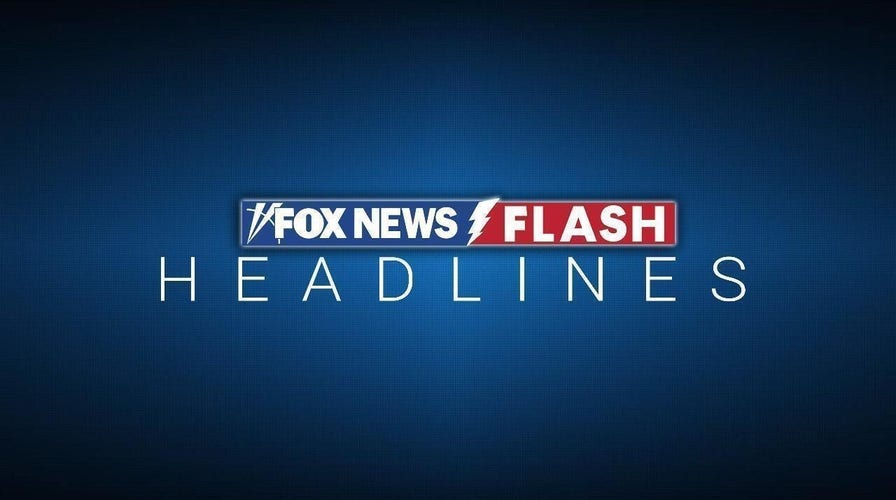 Video
Fox News Flash top headlines for June 13
Fox News Flash top headlines are here. Check out what's clicking on Foxnews.com.
Indian authorities have launched an inquiry into an allegation that a local pharmaceutical regulator, in return for a bribe, helped switch samples of cough syrups that the World Health Organization (WHO) had linked to the deaths of children in Gambia before the samples were tested at an Indian laboratory, according to two government officials and documents reviewed by Reuters.
In an April 29 letter to the Anti-Corruption Bureau (ACB) in Haryana state reviewed by Reuters, a lawyer named Yashpal accused the state's drug controller, Manmohan Taneja, of taking a bribe of $605,419 from local manufacturer Maiden Pharmaceuticals to help it switch the samples before an Indian government laboratory tested them. Maiden's factory is based in Haryana state.
Reuters was unable to independently establish that any bribes were paid.
WHO DEMANDS ACTION FOLLOWING COUGH SYRUP DEATHS
Taneja did not respond to phone calls, messages or emails seeking comment. Maiden did not respond to requests for comment. The WHO said it had no knowledge of the allegation.
Yashpal – who like some Indians uses only one name – did not say in the letter where he got the information, or provide evidence for his claim about the syrups made by Maiden.
Contacted by Reuters, the lawyer said he had learned about the alleged bribe in the Maiden case from at least two individuals in India's pharmaceutical industry, including one within Maiden, but declined to identify any of them for fear of retribution.
"I just want the matter formally investigated," said the 38-year-old, adding that he was waiting to be asked to submit an affidavit that would trigger such a probe.
He said he has never represented any pharmaceutical companies or worked on cases involving compensation claims in his five-year career, but had started looking into Taneja last year after a pharma industry friend alerted him to another case of alleged corruption. After the Gambia deaths became public, Yashpal said he started investigating more closely and spoke with about 40 sources across Haryana, during which he learned of the alleged Maiden bribe.
The director general of the Haryana Anti-Corruption Bureau, Shatrujeet Kapur, told Reuters that Yashpal's complaint would be taken forward by the Additional Chief Secretary (ACS) for health in Haryana, the state's top health bureaucrat. Kapur did not specify what further steps that would involve.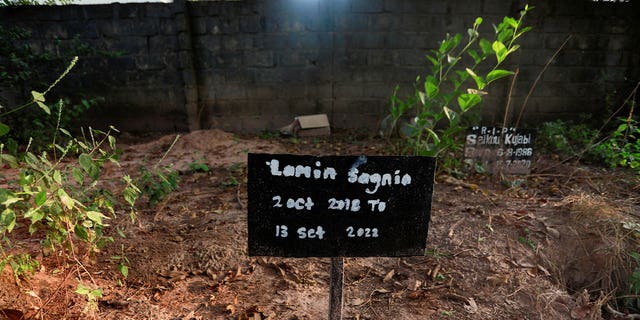 The grave of 3-year-old Lamin Sagnia, who died of acute kidney injury linked to cough syrup, is seen in Old Yundum, Gambia, on Nov. 1, 2022.  (REUTERS/Edward McAllister/File Photo)
The Additional Chief Secretary, G. Anupama, said in a text message, "Enquiry is underway" and directed Reuters to the health minister for Haryana state, Anil Vij, for further details. Vij did not respond to requests for comment.
Yashpal's complaint was first reported by Hindi daily Haribhoomi on May 17. The inquiry by local officials into his allegations has not been previously reported.
Haryana, located near New Delhi, has major industrial clusters and its administration said in 2019 it wanted to "transform Haryana into a hub" within India's $41 billion pharmaceutical industry. Haryana has been ruled by the same party since 2014. Its chief minister and health minister, to whom Yashpal also sent his complaint, did not respond to requests for comment.
Naresh Kumar Goyal, the founder of Maiden Pharmaceuticals, told Reuters in December his company did nothing wrong in the production of the cough syrup. In February, an Indian court sentenced Goyal and another Maiden executive to two-and-half years in jail for quality violations in drugs sold to Vietnam a decade ago. It gave them a month to appeal. Reuters could not determine the status of that case.
INDIA TO IMPROVE DRUG REGULATORY SYSTEM WITH $80M AFTER LOCALLY MADE COUGH SYRUP WAS LINKED TO 89 CHILD DEATHS
Indian authorities carried out tests on the Maiden syrups late last year after the WHO linked them to the deaths of at least 70 children in the African country, most under 5 years old, from acute kidney injury between June and October.
Tests of samples of the syrup carried out earlier with help from the WHO had confirmed the presence of lethal toxins – ethylene glycol (EG) and diethylene glycol (DEG), used in car brake fluid – sparking a global hunt for contaminated medicines. The agency has said it has full confidence in the test results from two independent laboratories.
However, India's federal drugs regulator said in December its own tests found no toxins in the syrups. Its factory inspectors did earlier find that batches of medicine may have been incorrectly labelled, according to a notice it sent to Maiden seen by Reuters. It has not made clear how, in light of that, it can be sure it tested the correct batch. It did not respond to a request for comment.
Yashpal also sent his complaint to the office of Prime Minister Narendra Modi, he said and documents seen by Reuters show. The prime minister's office did not respond to requests for comment.
The bribery allegation was one of about half a dozen claims of corruption by Yashpal against Taneja in the letter. Yashpal alleged Taneja had taken bribes to approve products and issue drug licences since 2021. He did not provide any evidence.
CLICK HERE TO GET THE FOX NEWS APP
"I want an investigation done by someone outside the health department because Taneja himself is a senior health official," the lawyer said. "It is a question of India's reputation."
On May 10, Taneja's deputy Lalit Kumar Goel asked Yashpal to come to the regulator's office "with all relevant documents" to discuss the inquiry, according to a letter reviewed by Reuters.
Yashpal told Reuters he did not comply, because he did not feel comfortable bringing such details to the deputy of someone he had accused of corruption. Goel did not respond to a request for comment.
Gambia said earlier this month it had hired a U.S. law firm to explore legal action after its own government-backed investigation found contaminated medicines from India were "very likely" to have caused the deaths of children last year, the justice minister told Reuters.
Unscrupulous actors can use EG and DEG as a substitute for propylene glycol (PG), which is a key base of syrupy medicines – because they can cost less than half the price, according to several pharmaceutical manufacturing experts.