close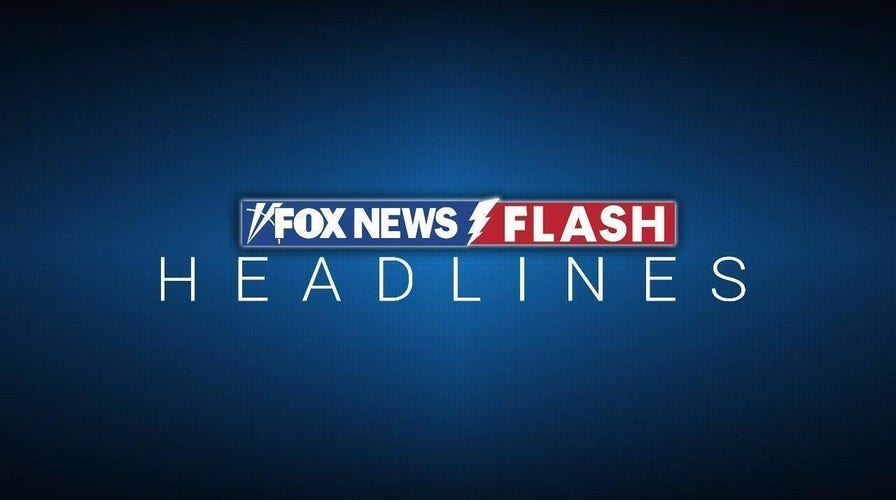 Video
Fox News Flash top headlines for September 5
Fox News Flash top headlines are here. Check out what's clicking on Foxnews.com.
The Indian government is replacing the nation's usual name with an older Sanskrit term in official media, prompting questions about plans to make an official change.
In a dinner invitation sent to G20 summit attendees, Prime Minister Narendra Modi was referred to as "Prime Minister of Bharat" — signaling an unprecedented eagerness to leave behind the term "India."
"India" and "Bharat" are considered interchangable terms within the country — but both domestically and internationally, "India" is the much more widely used name for the nation.
INDIA'S LUNAR ROVER COMPLETES WALK ON MOON'S SURFACE IN LESS THAN 2 WEEKS AFTER HISTORIC LAUNCH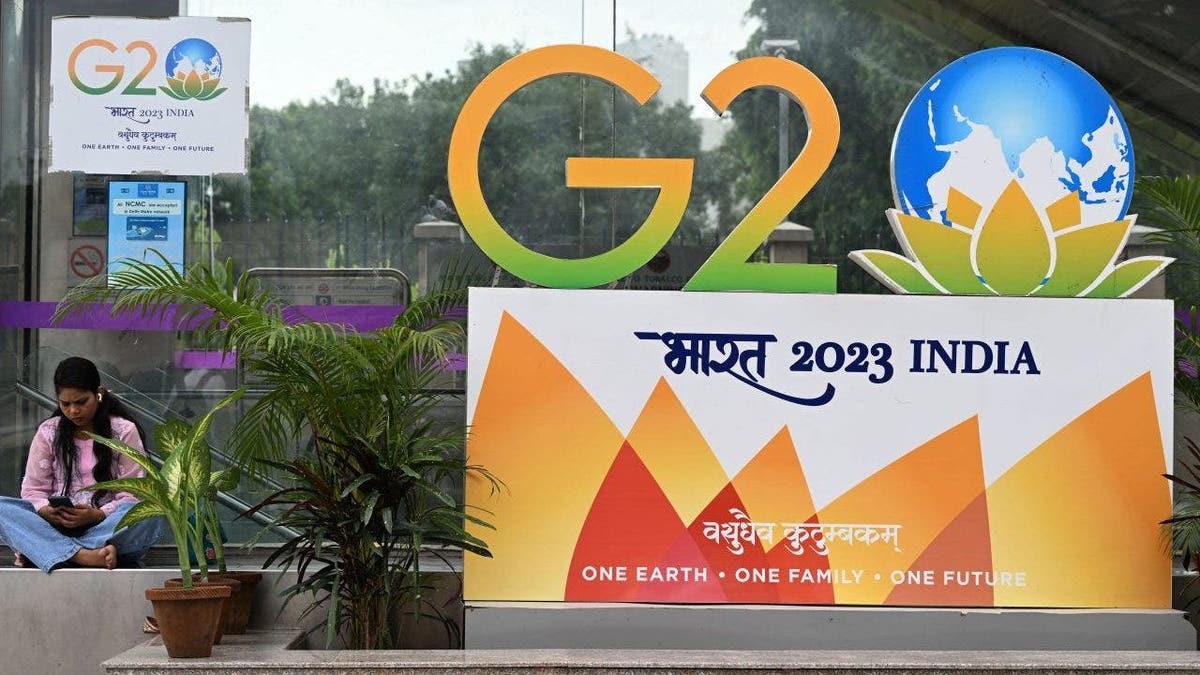 A woman sits near a G20 summit logo installed along a street in New Delhi on Sept. 6, 2023. (SAJJAD HUSSAIN/AFP via Getty Images)
The use of "Bharat" on official, international invitations signals that Modi's Hindu nationalist movement is seeking to leave the term "India" behind — an aesthetic decision many of his supporters see as important for de-colonization.
"Another blow to slavery mentality," Chief Minister of Uttarakhand Pushkar Singh Dhami wrote on social media Tuesday. The regional official called the use of "Bharat" on the invitation a "proud moment for every countryman."
"Long live Mother Bharat!" he added.
INDIAN PRIME MINISTER MODI ADDRESSES BORDER CONCERNS WITH CHINESE PRESIDENT JINPING AT BRICS SUMMIT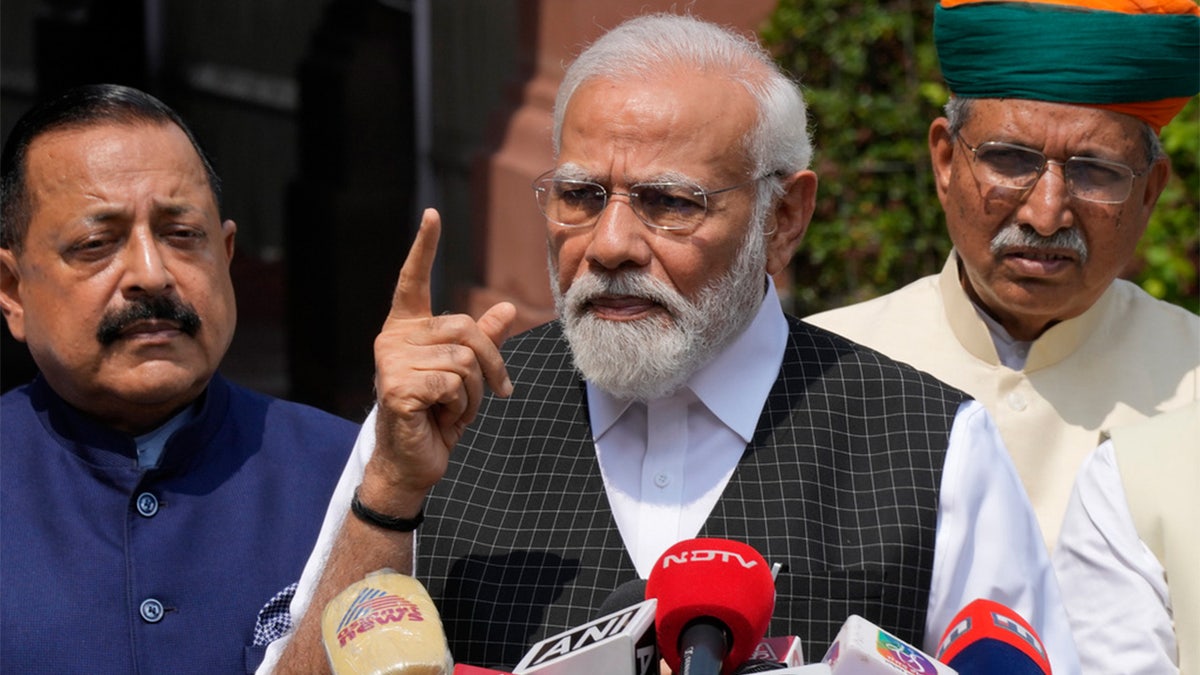 Indian Prime Minister Narendra Modi speaks as he arrives at the opening day of the monsoon session of the Indian parliament in New Delhi. (AP Photo/Manish Swarup)
Member of Parliament Shashi Tharoor questioned the nationalists' intentions, urging India to retain both monikers.
"While there is no constitutional objection to calling India 'Bharat,' which is one of the country's two official names, I hope the government will not be so foolish as to completely dispense with 'India,' which has incalculable brand value built up over centuries," Tharoor wrote.
He added, "We should continue to use both words rather than relinquish our claim to a name redolent of history, a name that is recognised around the world."
CLICK HERE TO GET THE FOX NEWS APP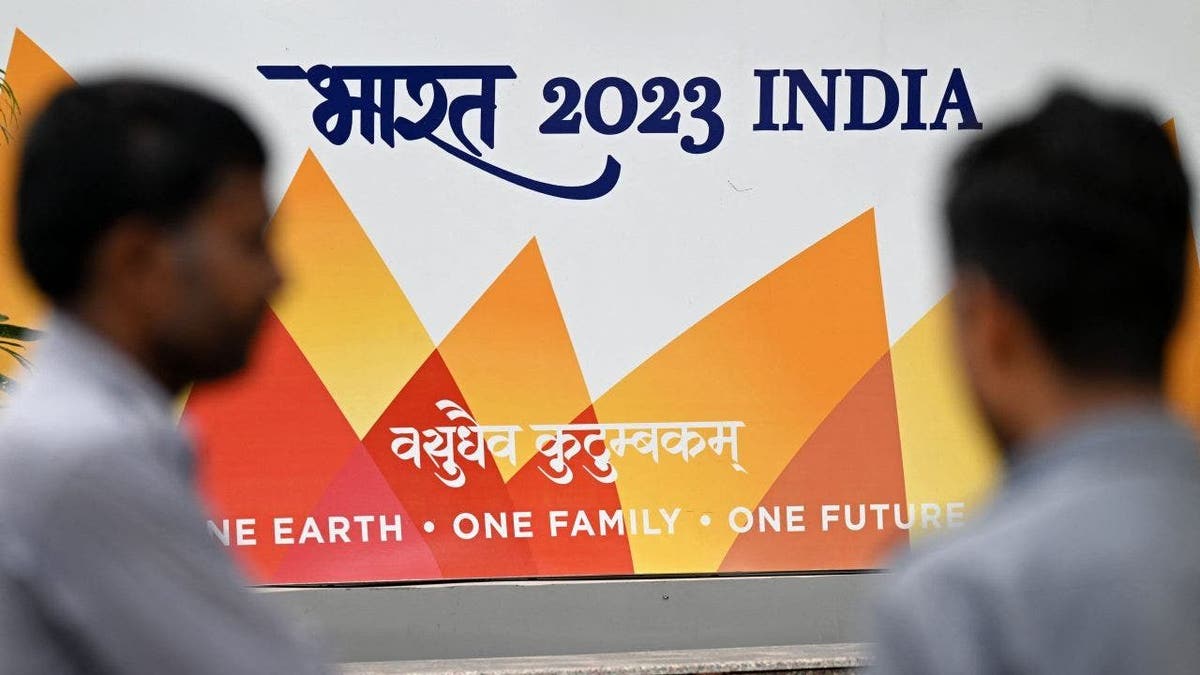 Pedestrians walk past a billboard installed along a street ahead of the two-day G20 summit in New Delhi on Sept. 6, 2023. (SAJJAD HUSSAIN/AFP via Getty Images)
The etymology of "India" is complicated and developed over thousands of years.
Ancient Greeks called the region "Indos" — thought to be transliterated from the term "Hindi" — and other cultures began linguistically identifying the area with the Indus River.
Article 1 of the Indian Constitution begins, "India, that is Bharat, shall be a Union of States."
Timothy Nerozzi is a writer for Fox News Digital. You can follow him on Twitter @timothynerozzi and can email him at [email protected]