close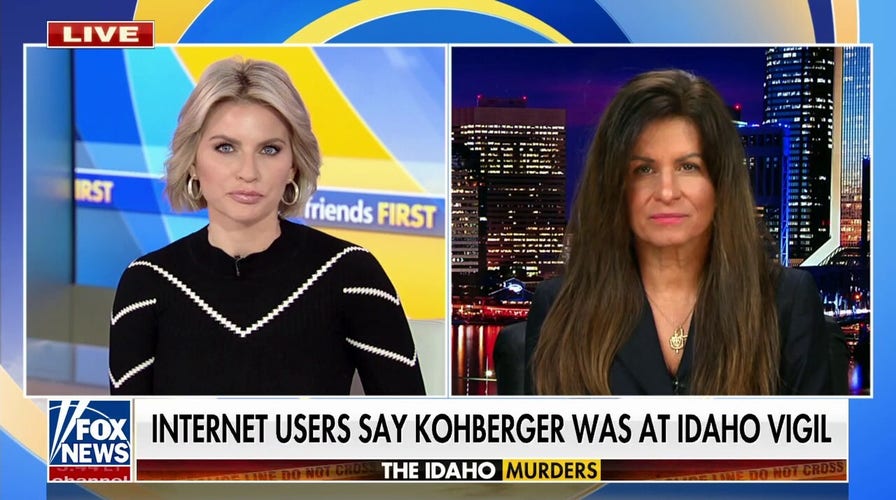 Video
Social media is 'relentless' against the surviving Idaho roommate: Former FBI agent
Jennifer Coffindaffer argues the surviving roommate in the Idaho murder case waited eight hours to call police because she was 'frozen in fear.' She also says the rumor of Kohberger attending the vigil is 'absolutely typical' behavior.
The sister of slain University of Idaho student Kaylee Goncalves said in her first interview since Bryan Kohberger's arrest that the family had no clue "true evil" was watching the victims.
"We had no idea. She had no idea. I had no idea that true evil was genuinely watching them," Alivea Stevenson told NewsNation in an interview that aired Sunday night.
The probable cause affidavit against Kohberger revealed that he had visited the King Road home at least 12 times before allegedly slaughtering Goncalves, 21, Madison Mogen, 21, Ethan Chapin, 20, and Xana Kernodle 20, in the early morning hours of Nov. 13.
"That's been the hardest part of this, is to sit back and look at the totality of it," said Stevenson, who is one of Goncalves' four siblings.
UNIVERSITY OF IDAHO MURDERS TIMELINE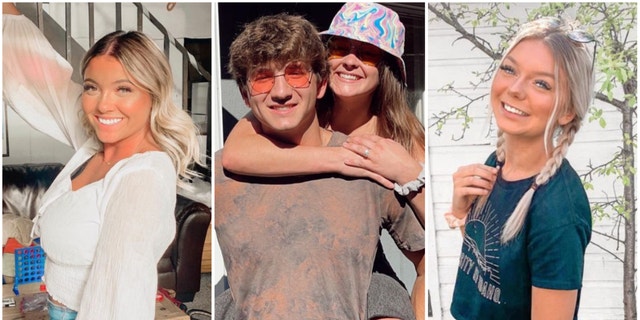 The victims of the Nov. 13 University of Idaho massacre. 
(Instagram @xanakernodle / @maddiemogen / @kayleegoncalves)
"When my sister was FaceTiming me about a new egg bites recipe, he was planning his next visit to the home. That's really difficult not to wish that you had done more and wish that you had known more," she added.
Stevenson thanked the Moscow Police Department, the Idaho State Police and the FBI for the investigative work that led to Kohberger's arrest in Pennsylvania Dec. 31 on four counts of first-degree murder and one count of felony burglary.
IDAHO MURDER VICTIMS' ROOMMATE HEARD CRYING, SAW MAN IN MASK MORNING OF KILLINGS
"The relief we all felt having a suspect in custody, I can't even describe it. The weight of the world was lifted from our shoulders," she said.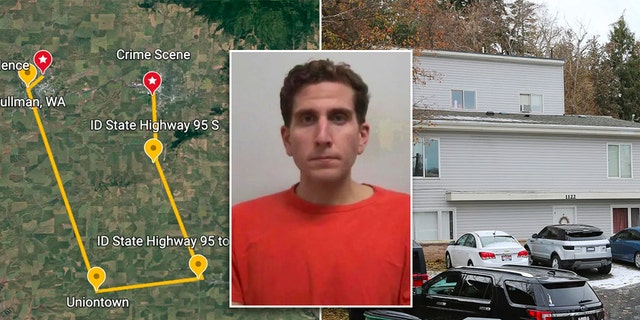 Map showing Idaho murder suspect Bryan Kohberger's movement on the morning of Nov. 13 after four University of Idaho students were stabbed in their home.
(Latah County Sheriff's Office/Derek Shook for Fox News Digital)
The family is in the early stages of setting up a foundation in Goncalves' memory, Stevenson noted.
Kohberger, a Washington State University Ph.D. student in criminal justice and criminology, has denied the allegations through his Pennsylvania lawyer.
BRYAN KOHBERGER CASE: WHY DIDN'T IDAHO ROOMMATE CALL 911 AFTER ENCOUNTERING MASKED MADMAN?
Students are making their way back to campus for the spring semester, which begins Wednesday, knowing that the killer is no longer on the loose.
The Goncalves family attorney leaves the Latah County Courthouse with Alivea Stevenson, in a beige sweater, following close behind. The family attended Bryan Kohberger's initial appearance in Idaho on Jan. 5, 2023, when the probable cause affidavit was unsealed.
(Fox News Digital)
"I feel better sort of knowing that they have the suspect in custody, that there is a chance this might all be behind us soon enough," junior Isaac Sanchez told NBC News.
Meanwhile, the internet is abuzz with online sleuths speculating that Kohberger attended a Dec. 1 vigil for the victims on campus, citing footage of a man who looks similar.
BRYAN KOHBERGER CASE: KNIFE SHEATH POINTS TO POSSIBLE TARGET, EXPERTS SAY
Retired FBI agent Jennifer Coffindaffer told Fox & Friends Monday that it would not be unusual for the perpetrator of a crime to attend a memorial.
Bryan Kohberger arrives at the Monroe County Courthouse in Pennsylvania for his extradition hearing.
(The Image Direct for Fox News Digital)
"Absolutely typical behavior. They want to be in the midst of what's happening. Listen to the rumors, be abreast of everything," she said.
The morning of the murders, Kohberger allegedly returned to the King Road home shortly after 9 a.m. – hours before police had been called to the gruesome scene, according to the affidavit.
CLICK HERE TO GET THE FOX NEWS APP
Coffindaffer added that Kohberger likely closely tracked the news and online chatter about the quadruple homicide.
"He loves this attention," she said. Kohberger is due back in Latah County Court on Thursday. If convicted, he could face the death penalty.
Rebecca Rosenberg is a veteran journalist and book author with a focus on crime and criminal justice. Email tips to [email protected] and @ReRosenberg.