close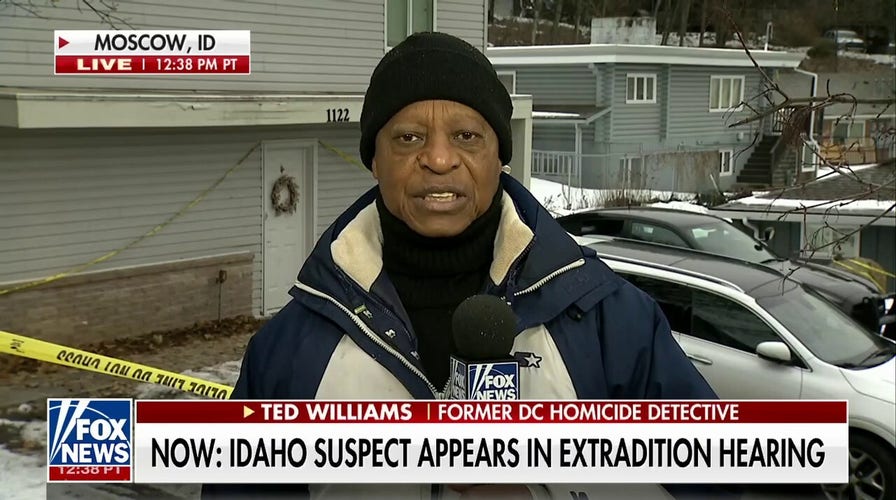 Video
Investigators sent by Bryan Kohberger's attorneys reconstruct crime scene
Former homicide detective and Fox News contributor Ted Williams reports Bryan Kohberger's attorneys sent investigators to the Moscow, Idaho, house where four students were killed on 'The Story.'
Brian Kohberger, the criminology Ph.D. student accused of stabbing four University of Idaho students to death in November, applied for an internship in the fall with the local police department in Pullman, Washington, according to a newly released probable cause affidavit.
Kohberger worked as a teaching assistant at Washington State University and lived in Pullman, a college town just miles from the crime scene in Moscow, Idaho.
He submitted his application to the police department at some point during the fall semester, when he took his first semester of classes at WSU after graduating from DeSales University with a master's degree in psychology and cloud-based forensics in June 2022.
"Kohberger wrote in his essay he had interest in assisting rural law enforcement agencies with how to better collect and analyze technological data in public safety operations," an arrest affidavit states.
UNIVERSITY OF IDAHO STUDENT STABBINGS TIMELINE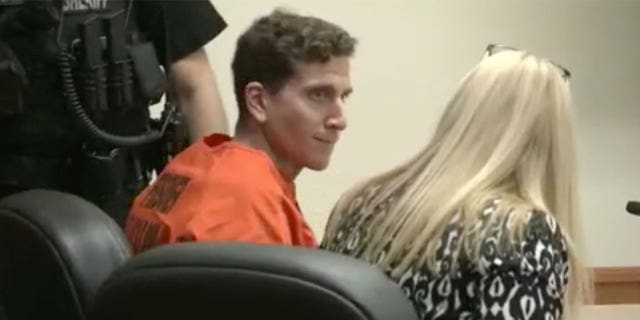 Brian Kohberger in Latah County Court Jan. 5, 2023.
(Pool)
A spokesperson for the Pullman Police Department could not immediately be reached for comment about the application.
As part of his graduate studies at WSU, Kohberger also posted a survey on Reddit, asking prospective participants to provide information about "how emotions and psychological traits influence decision making when committing a crime," according to the affidavit.
READ THE PROBABLE CAUSE AFFIDAVIT (WARNING GRAPHIC DETAILS). APP USERS: CLICK HERE.
While at DeSales University, he studied under an expert on serial killers, Dr. Katherine Ramsland, who co-wrote a book with the BTK Killer, Dennis Rader.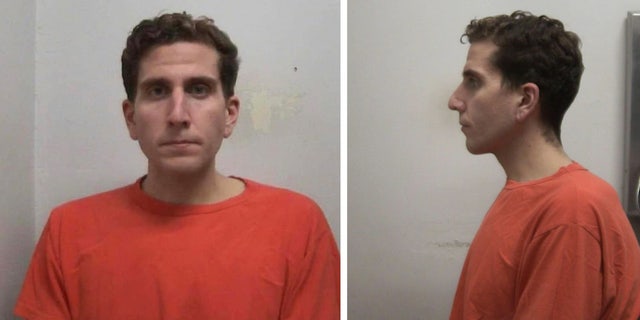 Bryan Kohberger, 28, appears in a mugshot after being extradited to Moscow, Idaho, Jan. 4.
(Latah County Sheriff's Office)
Kohberger received an associate's degree from Pennsylvania's Northampton Community College before studying at DeSales and WSU.
IDAHO MURDER VICTIMS' ROOMMATE HEARD CRYING, SAW MAN IN MASK NIGHT OF KILLINGS: COURT DOCS
A former friend of Kohberger from Northampton, Pennsylvania, who asked to remain anonymous because of her job, said she does not believe Kohberger wanted to be a police officer, but that he was interested in studying crime.
"He was very interested in psychology and, you know, criminology and things like that. So he was very interested in kind of the way the mind works," the friend told Fox News Digital. "Just people in general, what makes things tick."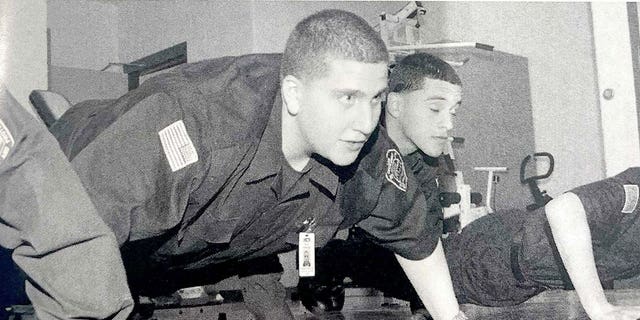 A yearbook photo of Bryan Kohberger in a high school law enforcement class doing a push-up. 
(Stephanie Pagones/Fox News Digital)
Kohberger's interest in law enforcement dates to his younger years at Pleasant Valley High School in Pennsylvania, when he also aspired to enter the military. A yearbook from 2011 shows Kohberger in a law enforcement class doing push-ups with a badge dangling from his left pocket.
IDAHO MURDERS: BYRAN KOHBERGER HELD WITHOUT BOND IN STUDENT SLAYINGS AMID CHILLING NEW DETAILS
The yearbook said Kohberger used the class to "help him reach his goal to one day serve in the Army Rangers," an elite special operations force.
Kohberger was arrested Dec. 30 at his parents' home in Albrightsville, Pennsylvania, and extradited to Idaho Wednesday, where he is facing four counts of first-degree murder and a felony burglary charge.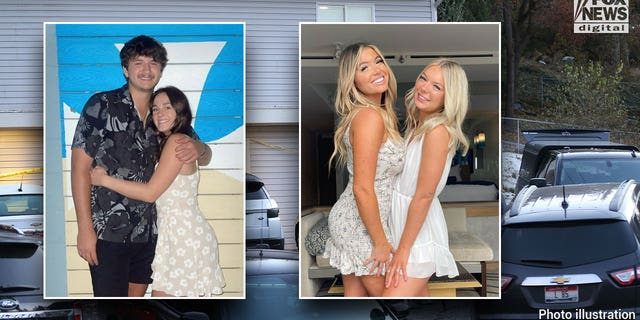 A split photo showing the crime scene and the victims — University of Idaho students Ethan Chapin, 20, Xana Kernodle, 20, Madison Mogen, 21, and Kaylee Goncalves, 21. 
(Derek Shook for Fox News Digital/ Instagram/ @xanakernodle/ @kayleegoncalves)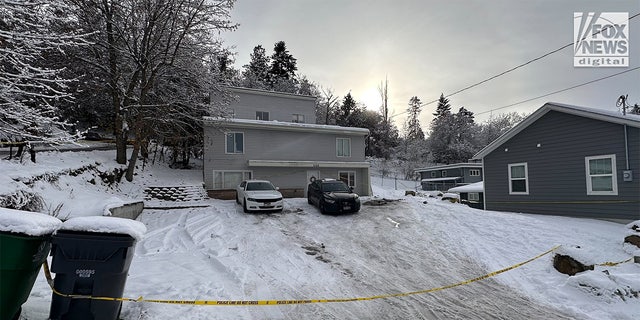 The front view of the house where four Idaho students were killed in November 2022. 
(Adam Sabes/Fox News Digital)
CLICK HERE TO GET THE FOX NEWS APP
Authorities allege Kohberger broke into an off-campus apartment near the University of Idaho in the early morning hours of Nov. 13 and murdered Kaylee Goncalves, 21, Maddie Mogen, 21, Xana Kernodle, 20 and Ethan Chapin, 20.
He allegedly left behind a tan leather knife sheath that had "Ka-Bar" and the United States Marine Corps eagle globe and anchor stamped on it, according to the affidavit. Investigators wrote that they found DNA belonging to Kohberger on the sheath.
Fox News' Chris Eberhart, Michael Ruiz, Stephanie Pagones and Audrey Conklin contributed to this report.
Paul Best is a breaking news reporter for Fox News Digital and Fox Business. Story tips and ideas can be sent to [email protected] and on Twitter: @KincaidBest.