close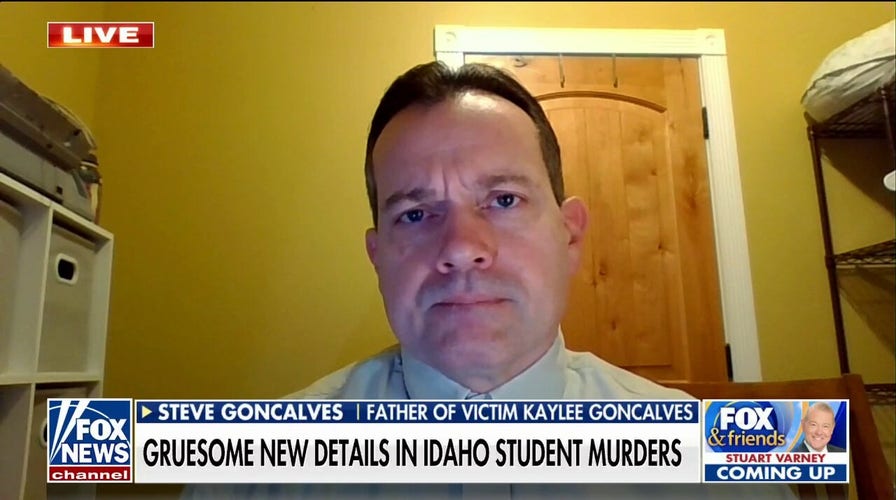 Video
Kaylee Goncalves' father speaks out following gruesome new details in Idaho murders
Steve Goncalves describes seeing Bryan Kohberger in court and the 'shocking' details in the affidavit. Shanon Gray, attorney for the Goncalves family, discusses the importance of DNA evidence and the possibility of pursuing the death penalty.
Idaho murder victim Kaylee Goncalves' father told Fox News Friday that he wants accused killer Bryan Kohberger to get the death penalty.
"I want this case to get stronger and stronger to the point where he realizes he's not going to be on the planet that long," Steve Goncalves said one day after he and his wife, Kristi, faced Kohberger in court for the first time since his daughter and three other students were slaughtered.
Kohberger, 28, made his initial appearance Thursday in Latah County Court on four counts of first-degree murder for the Nov. 13 stabbing deaths of Goncalves, 21, Madison Mogen, 21, Ethan Chapin, 20, and Xana Kernodle, 20.
Steve Goncalves said he wants Kohbegerg to "feel like he picked the very worst family" to target.
UNIVERSITY OF IDAHO MURDERS TIMELINE: WHAT WE KNOW ABOUT THE SLAUGHTER OF FOUR STUDENTS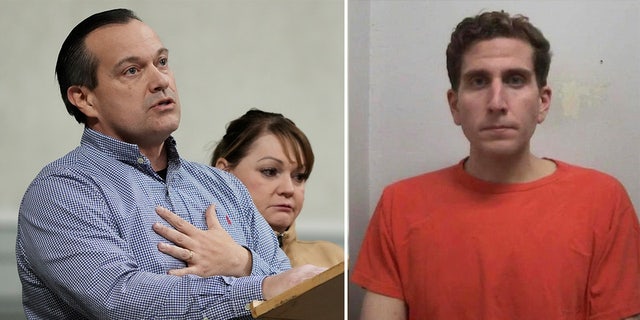 A side by side of Steve and Kristi Goncalves and Bryan Kohberger, who is accused of murdering their daughter and three other students.
(Ted Warren via AP/Latah County Sheriff's Office )
"Every time he turns on the TV, he sees us, and every time he thinks something positive is happening in his case, he sees one of us communicating, and he realizes he has zero hope," Goncalves said.
IDAHO MURDER VICTIMS' ROOMMATE HEARD CRYING, SAW MAN IN MASK MORNING OF KILLINGS
In an interview Thursday, Goncalves told NewsNation that to his family justice meant Kohberger getting the death penalty, which the suspect faces if convicted.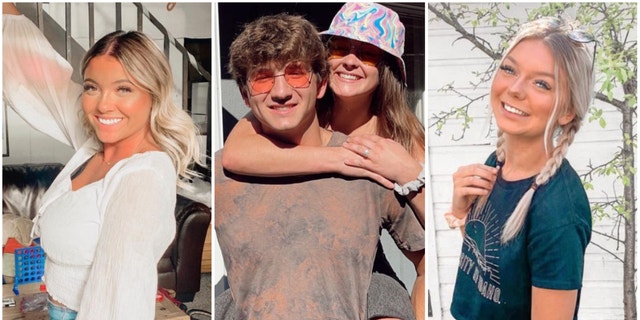 The victims of the Nov. 13 University of Idaho massacre. 
(Instagram @xanakernodle / @maddiemogen / @kayleegoncalves)
"I mean justice doesn't have a room where you can read books, and you can go to school, and you can have three meals and you can have your vegan diet," he said, flanked by his wife. "Justice is when you leave the planet and the whole world is able to rejoice and be glad you are not there."
IDAHO MURDER SUSPECT KOHBERGER'S PENNSYLVANIA CLASSMATES SAY HE WAS 'BRIGHT,' AWKWARD, BULLIED IN SCHOOL
The couple said they were surprised by the appearance and demeanor of the Washington State University Ph.D. student they saw in court.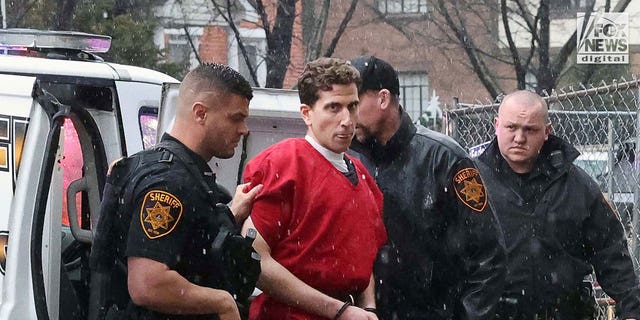 Bryan Christopher Kohberger arriving at the Monroe County Courthouse in Pennsylvania for an extradition hearing in Pennsylvania on Jan. 3, 2023. He was flown back to Idaho the next day.
(The Image Direct for Fox News Digital)
"I just looked at a guy that looks like a normal everyday kid. I mean I didn't see anything there that caught my eye," Steve Goncalves told NewsNation. "We expected him to be a bigger monster and more intimidating."
READ THE AFFIDAVIT BELOW. APP USERS: CLICK HERE
CLICK HERE TO GET THE FOX NEWS APP
Nearly seven weeks after the baffling murders, Kohberger was arrested last week at his parents' home in Albrightsville, Pennsylvania, after his DNA left on a tan leather knife sheath at the crime scene came back as a match, according to a probable cause affidavit that was unsealed Thursday and revealed chilling details of the crime.
Rebecca Rosenberg is a veteran journalist and book author with a focus on crime and criminal justice. Email tips to [email protected] and @ReRosenberg.