close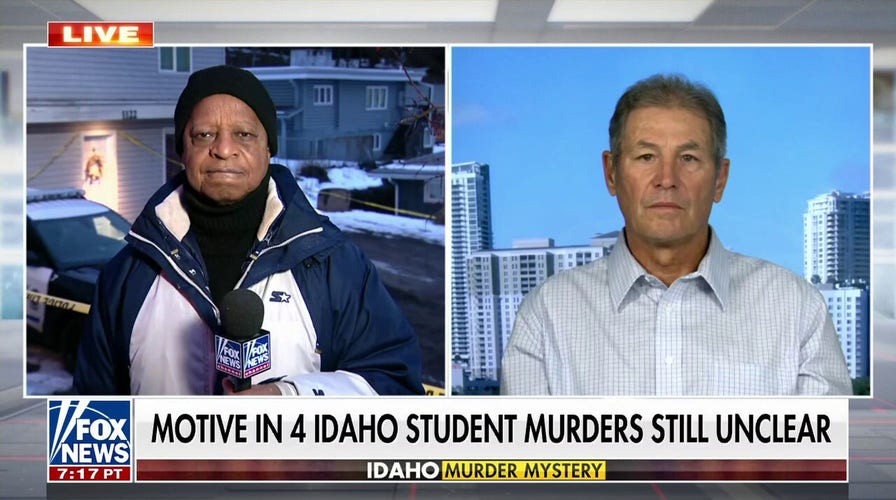 Video
Idaho suspect has nothing to gain by fighting extradition: Chris Swecker
Fox News contributor Ted Williams and former FBI assistant director Chris Swecker discuss the Idaho murders suspect who faces an extradition hearing Tuesday.
STROUDSBURG, Pa – Idaho murder suspect Bryan Kohberger was spotted Tuesday for the first time since his arrest stepping out of a prisoner transport van outside the courthouse in advance of his highly anticipated extradition hearing.
Kohberger, 28, wore a red jail-issue jumpsuit and had his hands shackled in front of him, as two law enforcement officials escorted him to the Monroe County Courthouse at about 10:45 a.m.
Bryan Kohberger arrives at the Monroe County Courthouse in advance of his extradition hearing. He's charged with four counts of first-degree murder for the slayings of four University of Idaho students.
(The Image Direct for Fox News Digital)
He remained stone faced as reporters pelted him with questions, "Why did you do it?"
At one point the accused mass murderer wore a haunting expression, and looked directly at the crowd of photographs and reporters.
UNIVERSITY OF IDAHO MURDERS TIMELINE: WHAT WE KNOW ABOUT THE SLAUGHTER OF FOUR STUDENTS
The Washington State University Ph.D student was arrested early Friday for allegedly stabbing to death Kaylee Goncalves, Ethan Chapin, Xana Kernodle and Madison Mogen in the early morning hours of Nov. 13 in an off-campus rental home.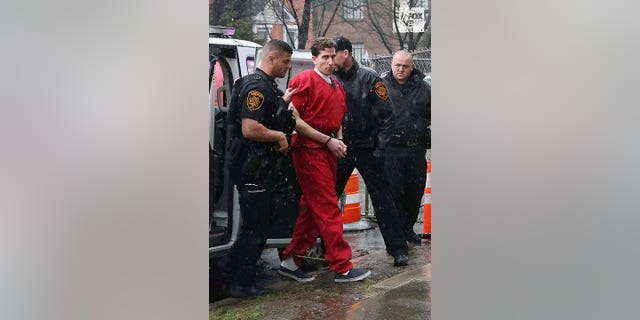 Bryan Christopher Kohberger arrives at the Monroe County Courthouse in Stroudsburg, Pennsylvania, on Jan. 3.
(The Image Direct for Fox News Digital)
Kohberger, who was studying at WSU's Department of Criminal Justice and Criminology, was transported from the Monroe County Correctional Facility – about 7 miles away – to the courthouse for a 3:30 p.m. extradition hearing.
CLICK HERE TO GET THE FOX NEWS APP
His attorney, Jason LaBar, previously said he will not fight extradition and will voluntarily return to Moscow, Idaho, where he faces four counts of first-degree murder and one count of felony burglary for the quadruple homicide.
His parents and two sisters are expected to be in court.
Rebecca Rosenberg is a veteran journalist and book author with a focus on crime and criminal justice. Email tips to [email protected] and @ReRosenberg.