close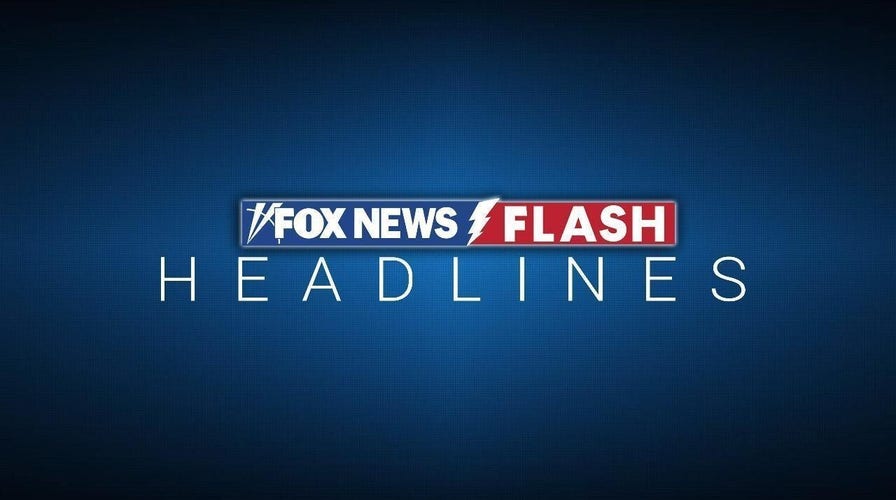 Video
Fox News Flash top headlines for April 20
Fox News Flash top headlines are here. Check out what's clicking on Foxnews.com.
Hungary will add honey and certain meat products to a list of food items it has temporarily banned from being imported from Ukraine in an effort to relieve market pressures on Hungarian farmers, a government minister said Thursday.
Along with honey and meat, Hungary's government has banned the import of 25 Ukrainian products including grains, oil seeds, flour, and cooking oil until June 30, minister Gergely Gulyás told a news conference. The government will also require shipments of those products coming from third countries to be monitored as they enter Hungary to make sure they aren't coming from Ukraine, he said.
The import ban announced on Saturday came in response to what the government says is a glut of Ukrainian agricultural products on the Hungarian market which has made it impossible for Hungarian farmers to remain competitive.
SLOVAKIA, POLAND, HUNGARY BAN FOOD IMPORTS FROM UKRAINE LEADING TO OBJECTIONS FROM EU
Poland, Slovakia and Bulgaria have taken similar steps in the last week, arguing that their agricultural sectors had been hurt after the European Union lifted duties on Ukrainian grain to ease exports when Russia's war choked off shipments through traditional routes.
"We've seen in the last weeks and months that it has ruined the Hungarian agricultural market," Gulyás said. "We are glad to help Ukraine, but we must see clearly that solidarity cannot ruin Hungarian farmers, the Hungarian economy and especially Hungarian agriculture."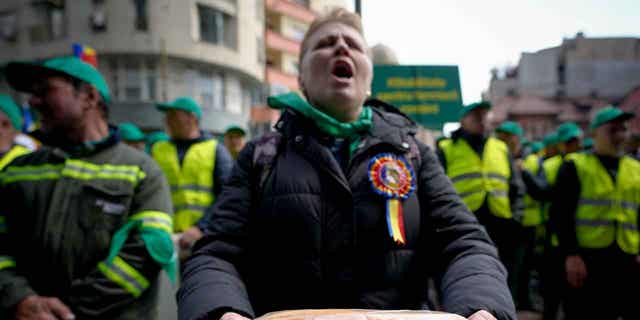 A woman holds a loaf of bread during a farmers' protest in Bucharest, Romania, on, April 7, 2023. Hungary has added honey and certain meat products to the list temporarily banned Ukrainian imports. (AP Photo/Andreea Alexandru, File)
PUTIN AGREES TO CONTINUE ALLOWING UKRAINIAN GRAIN EXPORTS, THREATENS RETALIATION FOR NONCOMPLIANCE
The EU on Wednesday signaled that it was willing to address the concerns of farmers in countries neighboring Ukraine. Proposals by the European Commission include an initial support package of 56.3 million euros for the most affected farmers in the front-line countries with the possibility of a second package of 100 million euros.
Gulyás on Thursday said that despite the import ban, transit of Ukrainian products across Hungary would be permitted, but that such shipments would be tracked electronically and with patrols as they move across Hungarian territory.
A government spokesperson also announced Thursday that the government will require grocery chains to enact discounts on various food products in an effort to curb Hungary's 47% yearly increase on food prices, the highest in the EU.
CLICK HERE TO GET THE FOX NEWS APP
Food products will be divided into 20 categories, and each store will be required to offer at least one product from each category at a 10% discount from that product's lowest price in the last 30 days. The policy will affect the largest food sellers, and won't apply to smaller stores, spokesperson Alexandra Szentkirályi told a news conference.
"It is not the goal for food chains to achieve the highest profits and income in their history in these times," Szentkirályi said. "There is no room for profiteering in these difficult times."
The policy will take effect no later than July 1, she said.