close

Video
Human trafficking victim recounts horrors of life at the mercy of criminals
Karla Jacinto never wanted to become a statistic, but at 12 years old she was trafficked in Mexico. She describes the brutal torture she endured for four years at the hands of pimps and criminals, and how she reclaimed her life. 
EAGLE PASS, Texas – Karla Jacinto estimates she has been raped more than 40,000 times.
A victim of human trafficking, she was forced to have sex between 30 and 40 times per day from the ages of 12 to 16 years old.
"It was always [an] apology after a beating, after the massacre on the floor, after making bruises on my body, after seeing me cry and suffer, they gave you a rose saying they loved you," Jacinto said.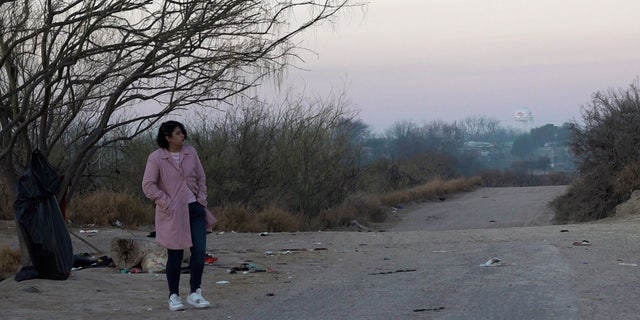 Human trafficking survivor Karla Jacinto walks near the southern border Jan. 10, 2023, in Eagle Pass, Texas.
(Hannah Ray Lambert/Fox News Digital)
WHAT IS HUMAN TRAFFICKING?
In the years since escaping a hellish existence at the hands of traffickers, Jacinto's story has been well documented. She has traveled internationally, speaking to world leaders and even Pope Francis. In January, she joined a group of U.S. senators on a trip to the southern border to speak about the horrors she experienced.
"They told me that I was born like a nobody and I was going to die like a nobody," Jacinto recalled her abductors saying.
Across the globe, one in four victims of modern slavery are children, according to a 2016 United Nations report.
"I did not want to be part of this statistic," Jacinto said.
When she was 12, a 22-year-old man lured Jacinto away from her dysfunctional family.
"This person showed me a house, a car, like an elegant life full of money, full of luxuries," she said. "The first few months were the happiest of my life."
Three months later she was forced into prostitution.
WATCH: HUMAN TRAFFICKING VICTIM SHARES HER HORRIFIC STORY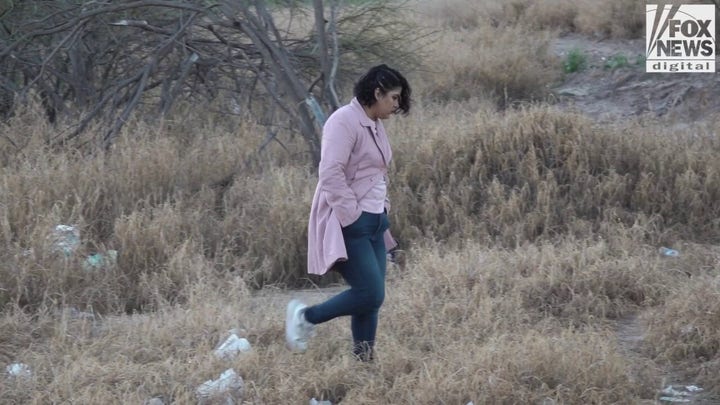 Video
WATCH MORE FOX NEWS DIGITAL ORIGINALS HERE
Jacinto's savior had turned into her pimp. He told her how much to charge, how many men to sleep with, how long she had to be there.
"The positions, the nakedness, everything I had to do with a person who was going to pay me for something that I didn't want," she said.
"The first day they beat me, they spit in my face," Jacinto continued. "They train you to smile, not to feel, not to cry."
Human trafficking generates about $150 billion dollars across the globe each year, according to a 2022 Department of Homeland Security report.
Traffickers "victimize an estimated 25 million people worldwide, with 80% in forced labor and 20% in sex trafficking," the report said. "Adults and children. U.S. citizens and noncitizens."
Jacinto said her captors taught her "etiquette lessons" — what to wear and how to walk straight in high heels.
"You have to put up with it. They beat me with sticks, with chains, with cables," she said. "They even burned me with an iron."
When she was 14, Jacinto became pregnant.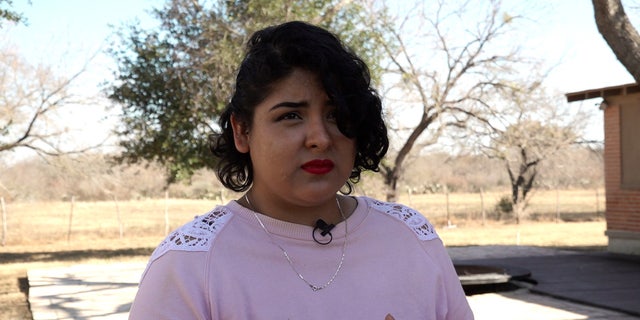 Human trafficking survivor Karla Jacinto traveled to the U.S.-Mexico border with a congressional delegation in January 2023.
(Hannah Ray Lambert/Fox News Digital)
'IT'S A LITTLE LATE': BORDER RESIDENTS RESPOND TO BIDEN'S FIRST-EVER BORDER TRIP, PLEDGE TO STIFFEN POLICIES
"From my first month of pregnancy to eight months of pregnancy I was working with a huge belly," she said.
Jacinto's abductors sent her back to work after her daughter was born by caesarean section. Three months later, they took her baby away.
"I didn't see her for a year … I didn't know if she had already been raped, killed or sold, even," Jacinto said. "When they gave her to me, they gave her to me with a burn on her cheek."
Eventually, Jacinto said she was saved by a client named Jose. She said he didn't pay her for sex but "always paid me to talk, to understand me, to listen to me, for me to listen to him."
"After thousands of people who abused my body, he was the only person who understood that I was a human being and that I had to get out of there," Jacinto said.
Rosi Orozco, a former Mexican congresswoman and a leading voice in the fight against human trafficking, was one of the first people to help Jacinto after she escaped.
"To save one life is to save the world," Orozco said as she stood next to Jacinto during their trip to the border, praising her activism. "She helped so many."
Jacinto's success means her own family will not have to immigrate to the United States "looking for a dream," Orozco said.
WATCH US SENATORS DISCUSS ICE LOSING TRACK OF 150K ILLEGAL MIGRANTS: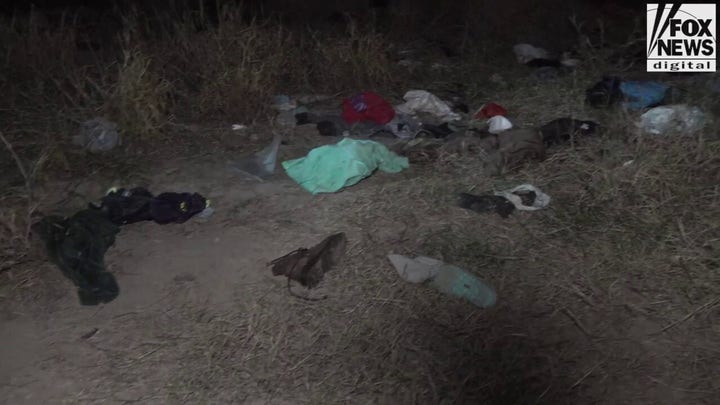 Video
CLICK HERE TO GET THE FOX NEWS APP
Orozco said it will take a bipartisan, binational effort to secure the border and prevent women and children from being trafficking into the U.S.
"This border is out of control," she said. "It's not about politics. It's about girls and boys that are crossing also illegally with people that are not their parents."
To hear more about Jacinto's story, click here.
Hannah Ray Lambert is an associate producer/writer with Fox News Digital Originals.