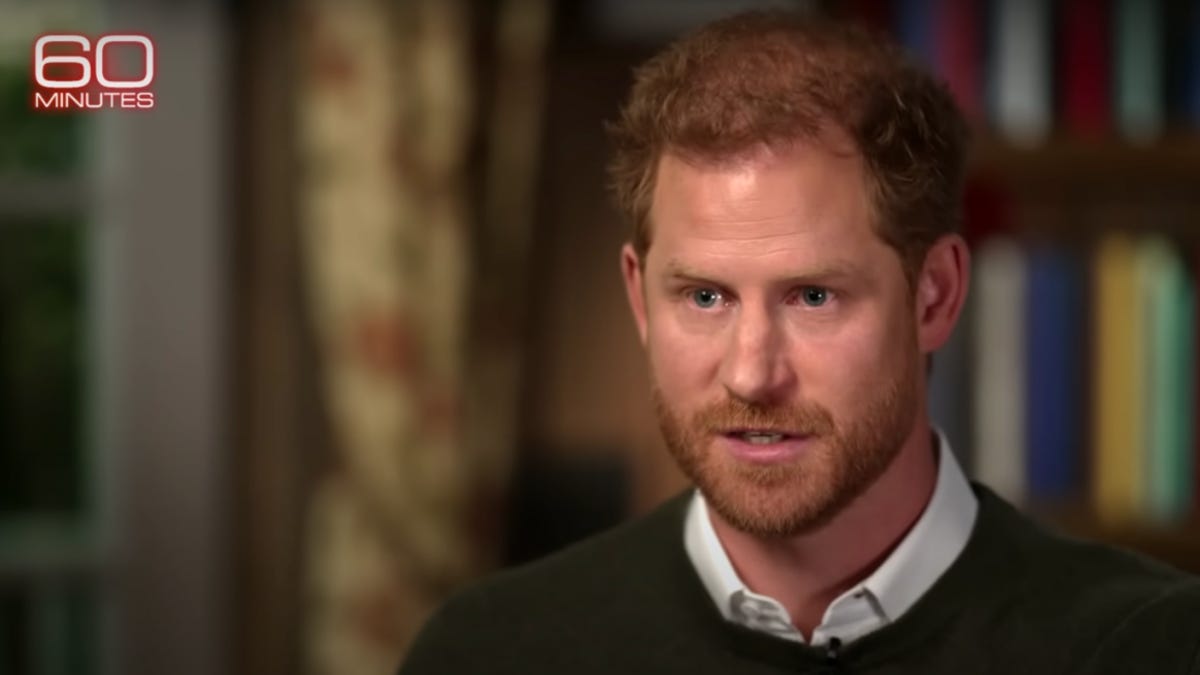 Prince Harry will plug his upcoming book on 60 Minutes on Jan. 8.
Video screenshot by Gael Fashingbauer Cooper/CNET
Members of the British royal family rarely give interviews. You never saw Queen Elizabeth II sit down with Oprah, and when Prince Andrew spoke to the BBC in 2019, it was dubbed a "PR nightmare and a national joke." But the late queen's grandson, Prince Harry, famously chatted with talk queen Winfrey, and he's definitely not done talking yet. 
On Sunday, Anderson Cooper will interview the prince on CBS newsmagazine show 60 Minutes. Harry, who left the UK for Canada and then the US in 2020, is expected to spill some of the tea that's about to be poured in his upcoming memoir Spare, and is already spilling. 
Gossipy leaks from the book
As of Jan. 5, European media are already reporting tidbits, so it looks like at least one copy has gotten out early. Here are four of the newsiest revelations.
Fight between brothers
 Harry writes about being physically attacked by his brother, William, after William called Meghan Markle, now Harry's wife, "difficult," "rude" and "abrasive," according to UK publication The Guardian. He also quotes his father, now King Charles, as telling his warring sons "don't make my final years a misery."
Harry says he used cocaine
The Daily Mail reports that Harry says in the book he used cocaine "a few times" when he was 17. He writes that using the drug "wasn't much fun," but it made him feel "different," which was what he wanted at the time.
'Wicked stepmother'
The Daily Mail also reports that Harry shares about the first time he met Camilla Parker-Bowles, now Queen Camilla, who was then his father's girlfriend. He relates that Camilla seemed "bored" and that he thought about whether she would one day be his "wicked stepmother."
Kate-Meghan fight
Harry's wife, Meghan, said in the Oprah Winfrey interview that Prince William's wife, Kate, made her cry in the runup to Harry and Meghan's wedding, as the two disagreed about bridesmaid outfits. According to The Daily Mail, Meghan said Kate, who'd just given birth to her third child, must have "baby brain" because of her hormones, and that the palace reprimanded her for saying that.
What else will Prince Harry say?
Interview teaser: 'Silence is betrayal'
In a brief teaser for the interview released on Jan. 2, Harry told Cooper the royal family's famous motto, "Never complain, never explain," is "just a motto," and that when he has tried to keep silent about his life, people working in the palace have leaked stories about him.
"There's a lot of complaining and a lot of explaining … being done through leaks," Cooper says, and Harry confirms. 
The prince goes on to say that news stories attributed only to a source will often claim the writer reached out to Buckingham Palace for comment and didn't hear back. In truth, the prince says, the entire story came from palace insiders. Yet he says he and Markle were told the palace could not put out statements to support them.
"But you do it for other members of the family," Harry says. "There comes a point when silence is betrayal."
Watch the Prince Harry interview on Paramount Plus
See at Paramount Plus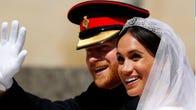 Walking behind Diana's coffin
Harry's long been one of the blunter members of the royal family, so expect more of that famed directness when he talks to Cooper. It seems unlikely he'll drop any giant bombshells, such as the identity of which royal allegedly asked about the skin color of his first child. But this is all meant to promote the new memoir, which will be published on Jan. 10, so look for the prince to sketch out some of what he'll be revealing there. 
He'll certainly be talking about the sudden death of his mother, Princess Diana, and how he and William walked in stunned grief behind her coffin as the world watched on television. Publisher Random House has mentioned that event specifically, and Harry has spoken briefly before about how difficult it was. Random House calls out the book's "raw, unflinching honesty," and Harry is the one royal who can probably deliver on that emotion, especially when it comes to the loss of his beloved mother.
How to watch Prince Harry's interview
Time and date
Cooper's interview with Prince Harry will air on Sunday, Jan. 8, on CBS' 60 Minutes. The show airs from 7-8 p.m. PT/ET. 
There's an NFL game scheduled right before 60 Minutes, so if that game runs long, the interview might not start right on time. 
And it's possible the NFL schedule could change before Sunday. During Monday Night Football on Jan. 2, Buffalo Bills' safety Damar Hamlin collapsed after a play, horrifying millions of viewers who saw it happen live. Hamlin is still hospitalized. The shocking event meant Monday's game got postponed, and there's just no knowing yet what the NFL will do with its regular Sunday schedule.
How to get CBS
You'll need to be able to get CBS, whether directly, via basic cable, or via a streaming service that offers CBS (such as DirectTV Stream, Hulu, fuboTV, Sling TV or YouTube TV). Or get a free trial to Paramount Plus, the CBS streaming partner. That will let you stream it live, or watch it on demand the next day.
Prince Harry's book
As of Jan. 4, Spare is the No. 2 best-selling book on Amazon, even though it's not yet out. You can preorder it in paper, e-book or audiobook form. The book is 416 pages long, and the audiobook is 15 hours and 39 minutes.
There's no doubt this audiobook will be more popular and buzzy than those created for most memoirs, as Harry himself is reading the audio version. This isn't completely unheard of. Harry's father, King Charles, read one of his books as an audiobook back in 2010, though it was about the environment, not his personal life.
The book's title comes from a famed phrase about how it was Diana's job to produce "the heir and the spare." Prince William, born in 1982, was the heir to the throne after his father, Charles. Harry, born in 1984, was considered the "spare," meaning he would take the throne should something happen to his older brother. Now that William has three children, however, Harry has been pushed behind them in the line of succession, and is unlikely to ever sit on the British throne.
2023's Best TV and Streaming Shows You Can't Miss on Netflix, HBO, Disney Plus and More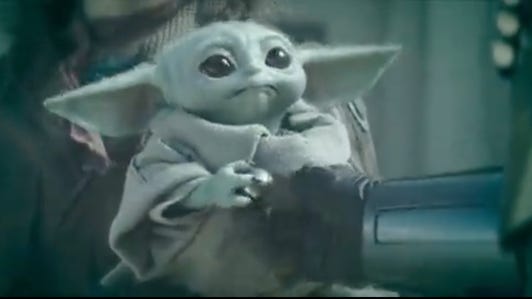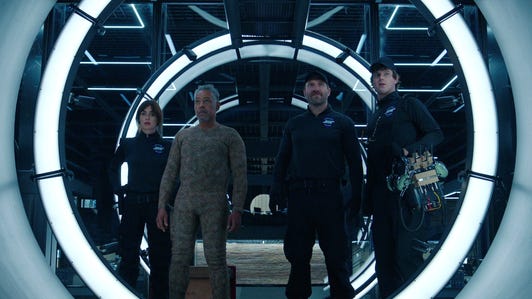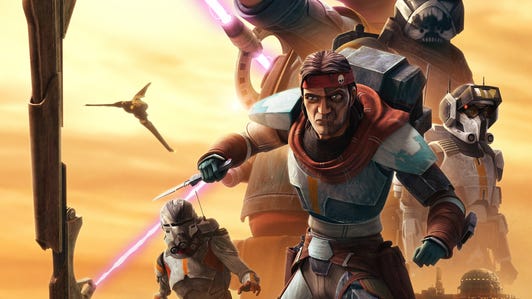 +59 more
See all photos