For years, I have relied on a little-known remarkable service provided free by USPS called "Informed Delivery." This service is a game changer when it comes to the way you interact with your incoming mail by offering a digital preview. That means you'll know what is supposed to hit your mailbox in case you don't get it.
Do you have an important check coming in the mail you would rather intercept before a mail thief gets their hands on it? In my case, I've been able to check with a neighbor after my letter carrier misdelivered our mail that I knew should have arrived already. Follow these steps to get a more informed mailing experience.
CLICK TO GET KURT'S FREE CYBERGUY NEWSLETTER WITH SECURITY ALERTS, QUICK TIPS, TECH REVIEWS AND EASY HOW-TO'S TO MAKE YOU SMARTER
You can use Informed Delivery on USPS to keep track of your mail. (USPS)
How to set up Informed Delivery on USPS
First, sign up for an account on the USPS website
You can head to this link to sign up for Informed Delivery. You'll need to confirm that your home address is eligible for Informed Delivery. Provide your residential address to check if your zip code is eligible, which most are. The main reason you wouldn't be eligible to sign up for Informed Delivery is that your address hasn't been uniquely coded by the USPS, which occasionally happens with high-density cities with a lot of apartment buildings.
MORE: HOW SCAMMERS ARE SELLING COUNTERFEIT STAMPS ON FACEBOOK ADS
Next, verify your identity
You'll need to verify your personal identity and address before your account is completed. If you're unable to verify your account online, you'll be given the option to pursue in-person identity verification.
Select "Opt-in" under this option, and you'll see a list of USPS facilities near your zip code location that are able to verify your identity in person. If you end up having to go in person, you'll need to make sure to bring two forms of Identification, one of which must contain a photograph.
Use your dashboard and set up Daily Digest emails
My favorite part about using this feature from USPS is that you can receive emails daily that include up to 10 letter-sized pieces of mail you're scheduled to receive that day. You can see past the first 10 letters if you visit your dashboard.
DON'T FALL FOR THESE FAKE PACKAGE DELIVERY NOTIFICATIONS
What the preview includes
You can see images of your incoming letter-sized mail (grayscale, address side only) only if they are processed through USPS automated equipment.
GET MORE OF MY TECH TIPS & EASY VIDEO TUTORIALS WITH THE FREE CYBERGUY NEWSLETTER – CLICK HERE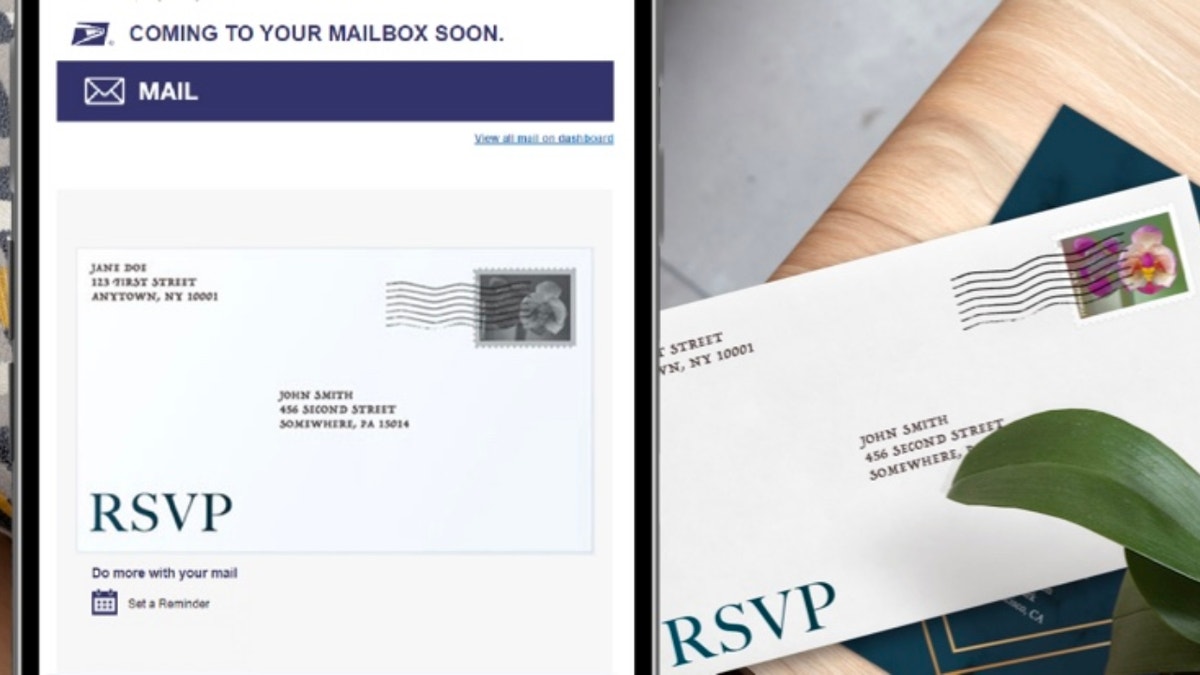 Using this feature you can receive emails daily that include up to 10 letter-sized pieces of mail you're scheduled to receive that day. (USPS)
MORE: REVOLUTIONARY DELIVERY DRONE COULD BE DROPPING A PACKAGE AT YOUR HOME
Why use Informed Delivery
Not only can you get a preview of letters that are on their way to your mailbox, but you can also manage packages using the Informed Delivery service. Here are some of my favorite reasons to use this service.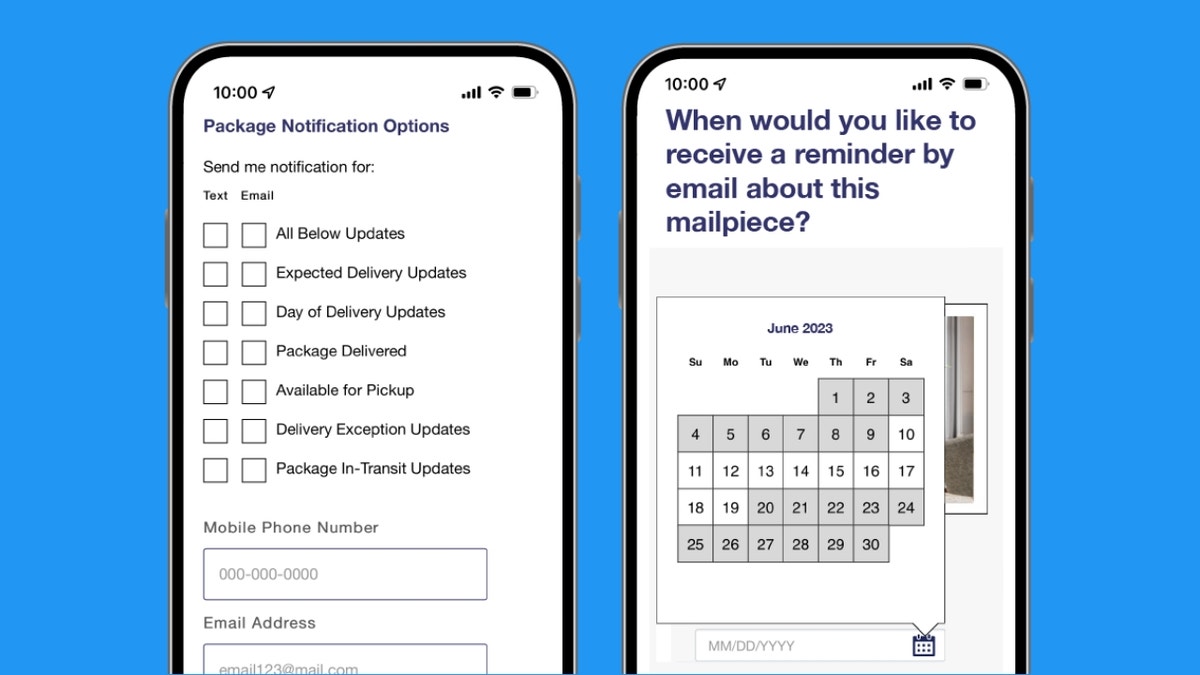 You can choose which notifications you want to receive for your packages and set a reminder in your email. ( )
Be informed
If you're out of town or expecting a specific letter, wouldn't it be extremely reassuring to get an email in the morning with a photo of it so you know it's headed to your mailbox? You can also be prepared if a letter you're expecting doesn't seem to be arriving at the time you were expecting – without having to wait for that actual delivery.
MORE: WHAT SHOULD YOU DO IF YOUR FRIENDS GOT AN EMAIL FROM YOU THAT YOU DIDN'T SEND?
How to track and sign for your packages online
As I mentioned, you can also manage packages through this digital portal. Not only can you keep an eye on when their anticipated delivery date is and where they currently are on their route, but you can also get alerts when a package has been delivered or delayed. If you're receiving a package that requires your signature, you can use USPS Electronic Signature Online with some services that require a signature upon delivery, but not all.
WHAT HAPPENS WHEN A CYBERCRIMINAL GETS ACCESS TO YOUR EMAIL ADDRESS?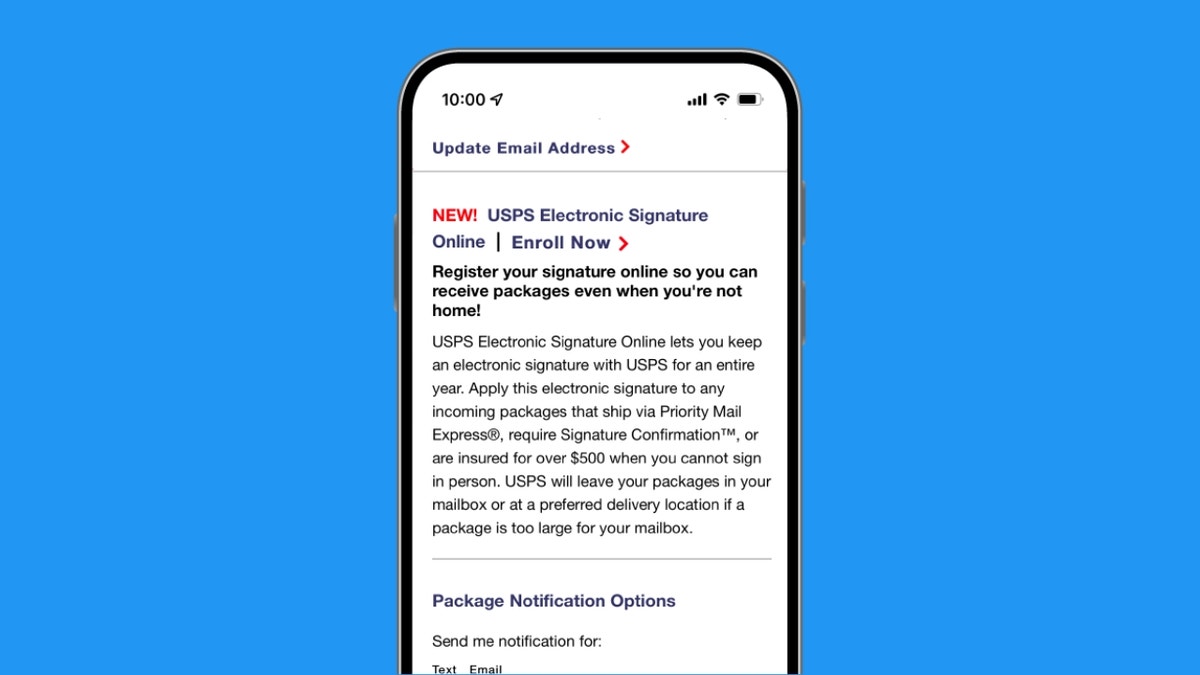 You can use USPS Electronic Signature Online to sign for packages shipping via Priority Mail Express, that require Signature Confirmation, or insured for $500 if you cannot sign in person. ( )
GET MORE OF MY TECH TIPS & EASY VIDEO TUTORIALS WITH THE FREE CYBERGUY NEWSLETTER – CLICK HERE
Kurt's key takeaways
Informed Delivery from USPS is truly a game changer for managing your incoming mail. It provides a digital preview that keeps you updated and reassured, allowing you to track packages, receive daily email digests and even sign for packages online without being home. It's a super convenient and efficient way to stay informed and organized.
What other innovative services or tech have you discovered that have transformed the way you interact with everyday tasks or services? Let us know by writing us at Cyberguy.com/Contact.
For more of my tech tips and security alerts, subscribe to my free CyberGuy Report Newsletter by heading to Cyberguy.com/Newsletter.
CLICK HERE TO GET THE FOX NEWS APP
Answers to the most asked CyberGuy questions:
What is the best way to protect your Mac, Windows, iPhone and Android devices from getting hacked?
What is the best way to stay private, secure, and anonymous while browsing the web?
How can I get rid of robocalls with apps and data removal services
Copyright 2023 CyberGuy.com. All rights reserved.