I first noticed a friend who was single using a reverse image search to learn more about a prospective real-life date she met through a virtual date. 
She had a few of his photos and was able to learn the origin and confirm a lot about the lucky guy using this powerful tool. There are so many more great reasons why you'd want to do a reverse image search.
CLICK TO GET KURT'S CYBERGUY NEWSLETTER WITH QUICK TIPS, TECH REVIEWS, SECURITY ALERTS AND EASY HOW-TO'S TO MAKE YOU SMARTER
What are the benefits of reverse searching an image? 
Is there someone in your life who may be too good to be true?  Look that person up on their social media profile, and if their picture seems too good to be true, or perhaps you've seen it somewhere else, do a reverse image search. Do you see others using that same photo?
Also, try using reverse search to look up:
SAY IT WITH PHOTOS: BEST DIGITAL FRAMES FOR VALENTINE'S DAY
A certain flower
A piece of food (fruit, vegetable) you've never seen before
A building
A piece of furniture
A piece of clothing (shirt, dress, shoes)
An animal (I reverse-searched my dog, and sure enough, Google knew the breed was Vizsla).
Not only will Google be able to identify the object – in many cases where you are shopping for an item, it will present prices for that object in all the places you can purchase it online (more on that below).
HOW TO REMOVE YOUR LOCATION FROM PHOTOS
How to reverse image search on an iPhone: Safari Browser 
If you have an image saved to your camera roll, and you want to see any similar images on the web or perhaps where it originally came from, you can do the following:
1) In your Safari browser, type in images.google.com
2) In order for a camera icon (which we'll need) to appear in the Google search bar, click the "AA" icon in the left-hand corner of the search bar at the bottom of the screen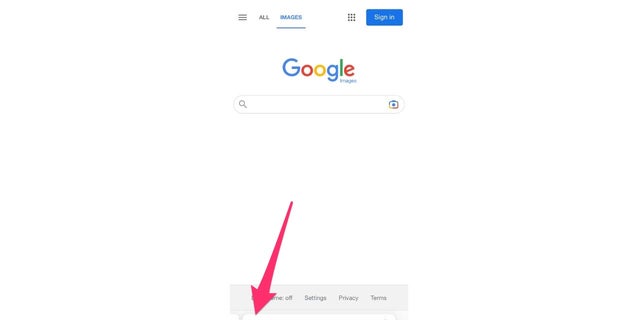 Screenshot of the Google search bar.  (Fox News)
3) From the dropdown, click "Request Desktop Website"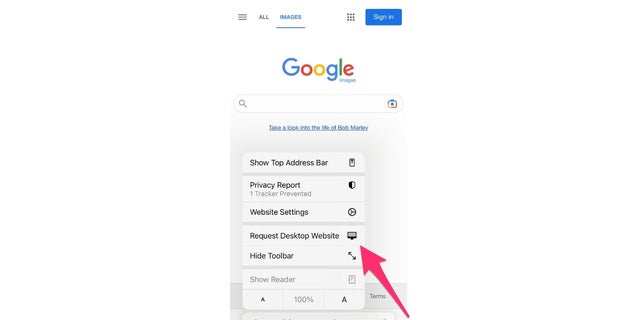 Here's how to reverse image search on your phone. (Fox News)
4) Now, you will see a camera icon in the Google search bar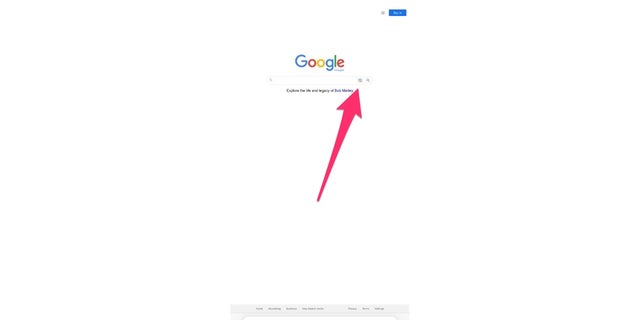 Look for Google's camera icon. (Fox News)
5) A prompt will appear asking for permission to access your photos. Select Allow Access to All Photos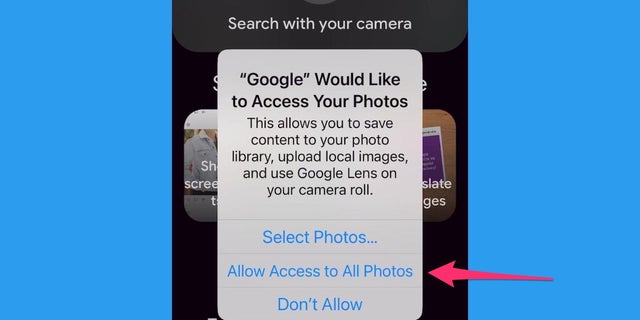 Allow access to photos. (Fox News)
PERFECT PHOTO, YET SOMEONE BLINKED? NO PROBLEM WITH THIS AMAZING TRICK
6) Click the camera icon and in the pop-up, click "upload a file" and then click "photo library"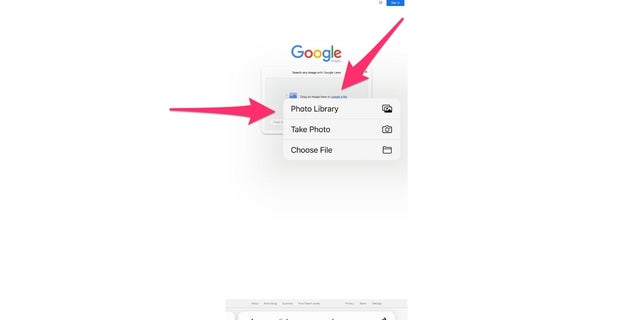 Instructions to get to photo library. (Fox News)
7) Select the image in your camera roll you want to reverse image search and select "Choose" in the lower right-hand corner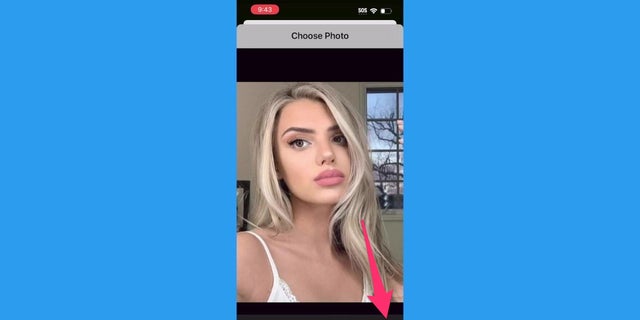 Choosing an image to reverse image search.  (Fox News)
8) Google images will now show all articles and other visually similar images related to the image you just selected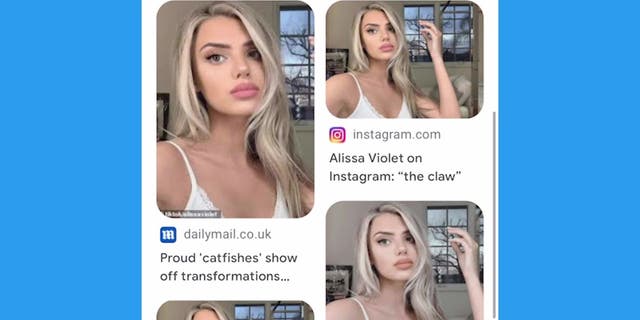 Google images and articles.  (Fox News)
How to reverse image search on an iPhone & Android: Chrome Browser 
Before you follow these steps, Apple iPhone and iPad will need to download the Google app or Google Chrome app from the App Store or from Google Play Store app on an Android to perform a similar reverse image search.
HOW TO TURN LIVE PHOTOS ON AND OFF ON IPHONE
Open the Chrome app on your iPhone and navigate to the image you want to search for
Hold down on the image until a menu appears
Tap "Search Google for This Image"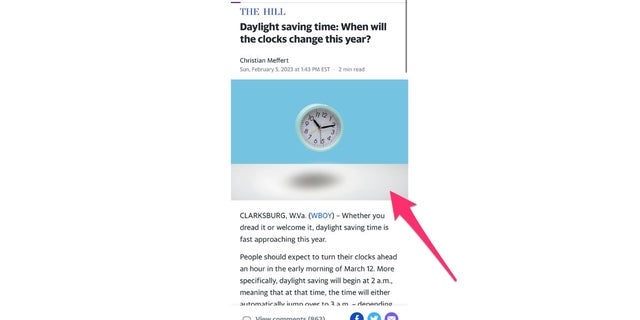 Here's how to reverse search for an image on your iPhone. (Fox News)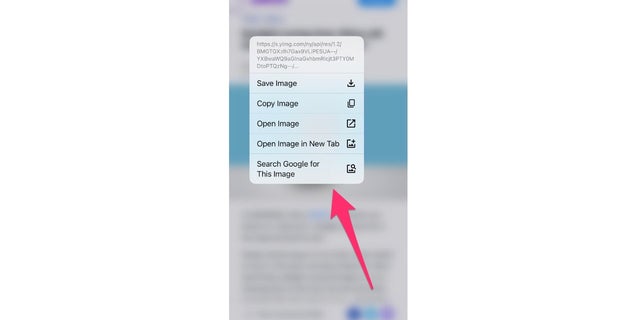 Reverse image search on iPhone and Android using Chrome.  (Fox News)
4) Search results based on that image will appear and show you where the image has been used on the internet, and you can tap on any of the results to view the website.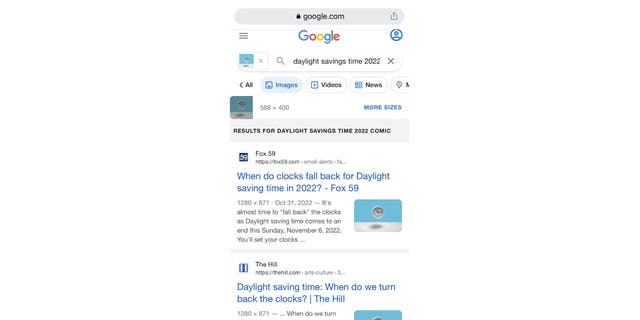 Google search results. (Fox News)
Have you used reverse search before? Let us know what you discovered by using it.
CLICK HERE TO GET THE FOX NEWS APP
For more of my tips, subscribe to my free CyberGuy Report Newsletter by clicking the "Free newsletter" link at the top of my website.
Copyright 2023 CyberGuy.com. All rights reserved. CyberGuy.com articles and content may contain affiliate links that earn a commission when purchases are made.