With the so-called "King of Crypto" about to go on trial for multiple fraud charges, one British man tells how the collapse of Sam Bankman-Fried's company lost him a fortune.
Until the final collapse, Sunil Kavuri hoped that Sam Bankman-Fried could turn things around.
The King of Crypto's empire was faltering but while others panicked, Kavuri remained calm.
Experience in trading for banks and investing his money in crypto made him hardened to market dramas.
Plus Bankman-Fried – the self-appointed saviour of crypto – kept telling the world that everything would be fine.
But then the message popped up on the screen – withdrawals suspended.
FTX – once the world's second-largest cryptocurrency exchange – filed for bankruptcy in November last year.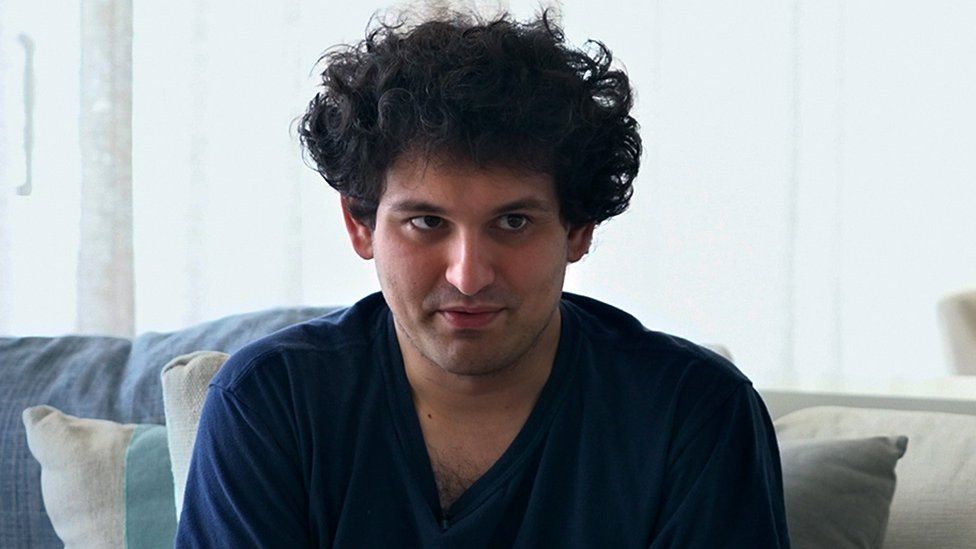 Image caption, Sam Bankman-Fried, the founder of the collapsed cryptocurrency exchange FTX
For Kavuri, years of savvy, stressful and successful trading were down the drain.
His $2.1m (£1.7m) was gone.
"I was on the computer for basically 24 hours refreshing the page and trying to email the FTX support desk to get my money out. I felt sick. I just thought, 'Oh my God, that's it. I've lost everything'," he says.
Kavuri – who lives in Derbyshire – was saving the money for a new house and to put his son through university, but now, nearly a year later, all he has is the paper trail of what was once his.
He is thought to be the worst-hit British victim of the FTX collapse.
FTX had been marketed as a safe way for anyone to get involved with crypto.

BBC Panorama: Downfall of the Crypto King
Panorama explores the breakneck rise and sensational fall of Sam Bankman-Fried, the maths genius who set out to transform the world of crypto but ended up being its biggest loser.
Watch on BBC1 at 20:00, Monday 25 September, or on BBC iPlayer now (UK only)

The exchange acted like an unregulated bank allowing people to trade money for crypto coins, such as Bitcoin, and store their funds for safekeeping.
It attracted nine million customers in 100 countries. When it collapsed, more than a million users were left out of pocket because they were unable to get their money out in time. Court documents show businesses, investors and even charities were among those who lost investments.
Next week, US prosecutors will begin their high-profile trial accusing Sam Bankman-Fried of seven charges of fraud, conspiracy and money-laundering. Bankman-Fried previously said, "I didn't steal funds and I didn't stash billions away."
The 31-year-old who founded FTX – and a crypto hedge fund called Alameda Research – has pleaded not guilty and will travel from prison to a New York court house to fight the charges.
Other executives from his companies have already pleaded guilty and are expected to give evidence into how their empire – once worth $40bn – came crashing down.
The central allegation is that Bankman-Fried defrauded customers by using their funds to prop up his own risky investments in his hedge fund. He spent millions on luxury properties and political donations.
Bankman-Fried's downfall began after a bombshell investigation into FTX by news site Coindesk. It found that Alameda Research's finances were built on crypto coins his other firm, FTX, had invented and minted themselves. Billions of dollars of investments in Alameda were, in effect, being propped up by a crypto token that was volatile and risky.
Panicked customers raced to withdraw billions of dollars out of the FTX exchange platform, until it went bust and filed for bankruptcy.
Shortly before his arrest in The Bahamas, Bankman-Fried said in interviews, including with the BBC, that he was sorry for financial mistakes he had made. However, he insisted none of them were deliberate or criminal.
This video can not be played
To play this video you need to enable JavaScript in your browser.
Media caption,
Are crypto-currencies the future of money?
Nearly a year on, investors will be watching his court case carefully, while also waiting for news on whether or not they will get any of their money back.
"Sam Bankman-Fried has literally destroyed so many people's lives," says Kavuri.
He has spoken to creditors from all over the world and become a spokesperson for their cause, calling himself "FTX Creditor Champion" on social media. He has also set up Telegram groups, where people share stories about their desperation.
"One person in Turkey was left with only $600 (£490) in their bank account after losing everything and one in Korea was hospitalised with panic attacks," he says.
And like many FTX investors, Sunil also blames people who helped Bankman-Fried rise to the top. These include influencers and celebrities who promoted the firm – and its CEO – as safe and trustworthy. At the firm's height in 2022, it ran a Super Bowl advert in the US, featuring comedian Larry David encouraging investment with the slogan: "Don't Miss Out".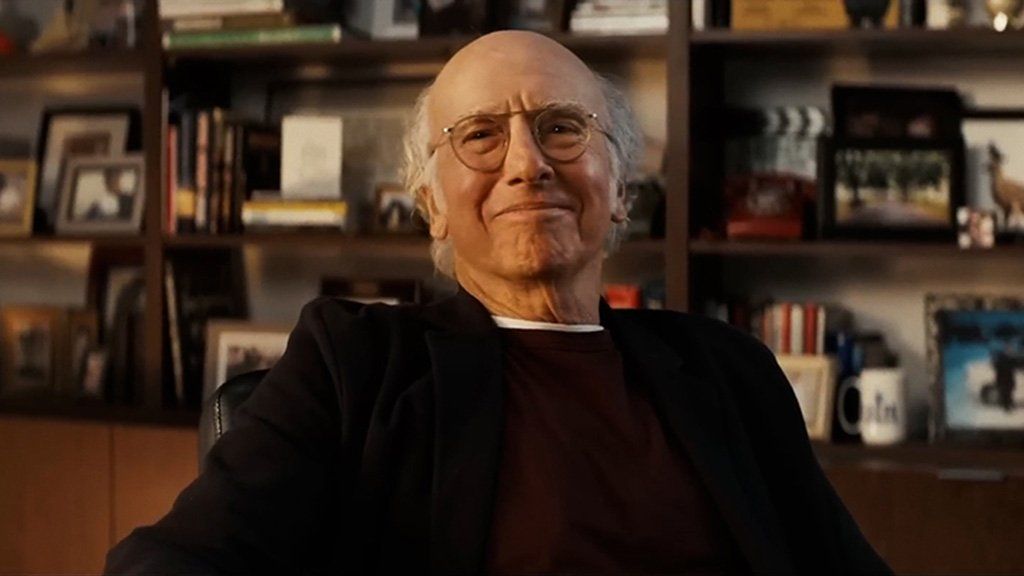 Image caption, Comedian Larry David starred in a TV advert for FTX
Sunil has filed two of the many ongoing civil lawsuits – including one against crypto influencers and celebrities. Larry David, American football star Tom Brady and supermodel Gisele Bündchen are attempting to get the lawsuit thrown out of court. They did not respond to Panorama's requests for comment.
It is also thought that the unravelling of FTX's finances could take years as lawyers try to reclaim money from every possible avenue.
Last week Bankman-Fried's parents were also sued for money given to them by their son in the form of cash and luxury property in The Bahamas.
Kavuri says his trust in FTX was bolstered when established venture capital firms backed the crypto exchange with serious money. Sequoia Capital famously invested $213m (£174m) in the company, which it has now written off as a loss.
"I saw that massive groups [had] basically given their stamp of approval to FTX and I thought, 'OK, this this must be a legitimate exchange'," he says.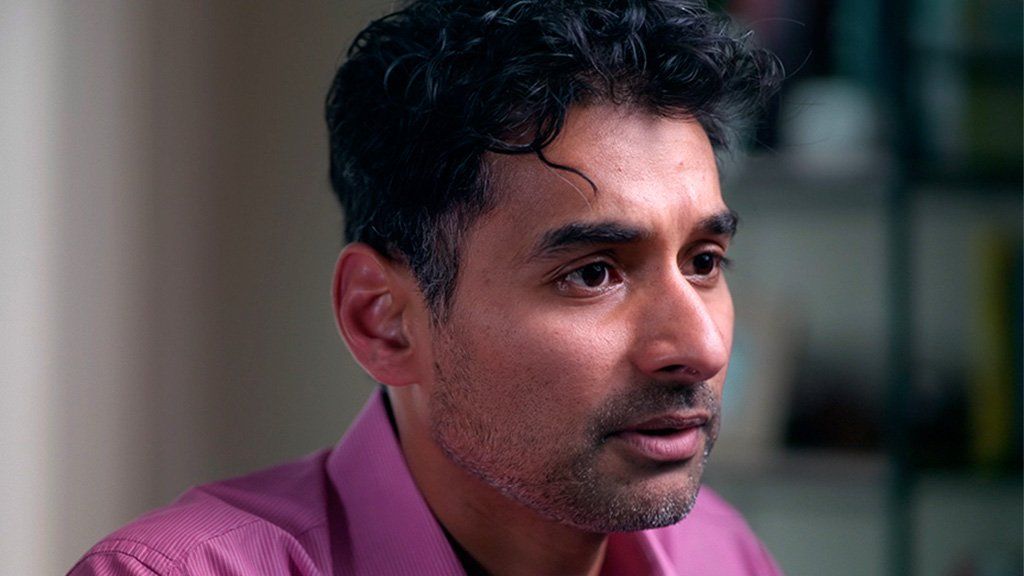 Image caption, Sunil Kavuri faces a long and uncertain wait to retrieve any of his investment
On Thursday, Sunil and his wife welcomed their second child, giving him even more drive to recover some of the money he lost.
For now, all he can do is watch, wait and hope.
BBC Panorama approached Sam Bankman-Fried's lawyers for this article. They say he can't comment while legal proceedings are ongoing.