House Republicans are in a quandary as to what to do about Rep. George Santos, R-N.Y., and his fantastical stream of falsehoods. Most Republicans have said that this is up to the people of his district. However, there are increasing calls from New York Republicans — notably Rep. Anthony D'Esposito — for Santos to resign.
Here's the operational problem for House Republicans:
Their majority is now 222-212. Democrats are expected to win a special election in Virginia Feb. 21 to fulfill the unexpired term of late Rep. Donald McEachin, D-Va., who died shortly after the election.
That would make the GOP majority 222-213. It's 221-213 if Santos steps aside and Democrats win the Virginia special election.
GEORGE SANTOS REFUSES TO RESIGN AFTER NASSAU COUNTY GOP CALLS ON DISGRACED CONGRESSMAN TO STEP DOWN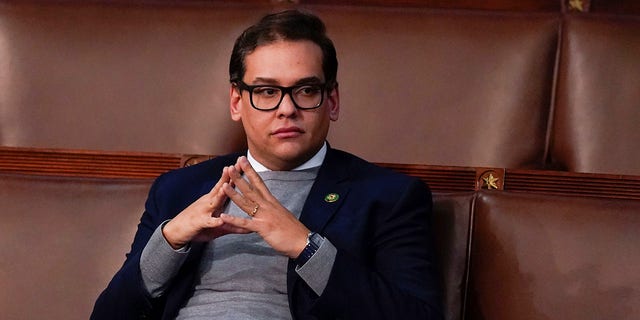 House Democrats filed an ethics complaint against Rep. George Santos, R-N.Y., and called for an investigation into the newly-elected congressman.
(Alex Brandon)
It's about the math.
That would mean Republicans can only lose three votes on any given roll call. By rule, a tie vote fails.
Democrats are already tying Santos to House Speaker Kevin McCarthy, R-Calif., and his narrow victory for the speakership in the wee hours of Saturday morning.
Santos says he will not resign. And even if he does, Democratic New York Gov. Kathy Hochul must declare the seat vacant and schedule a special election in accordance with New York law. A primary and general election could take months. Remember that, under the Constitution, no one may be appointed to the House.
HOUSE DEMOCRATS FILE ETHICS COMPLAINT AGAINST GEORGE SANTOS
Secondly, it is unclear if Republicans would hold this seat. This is a seat that flipped from blue to red. It was held by former Rep. Tom Suozzi, D-N.Y., in the previous Congress.
So, what are GOPers to do about Santos?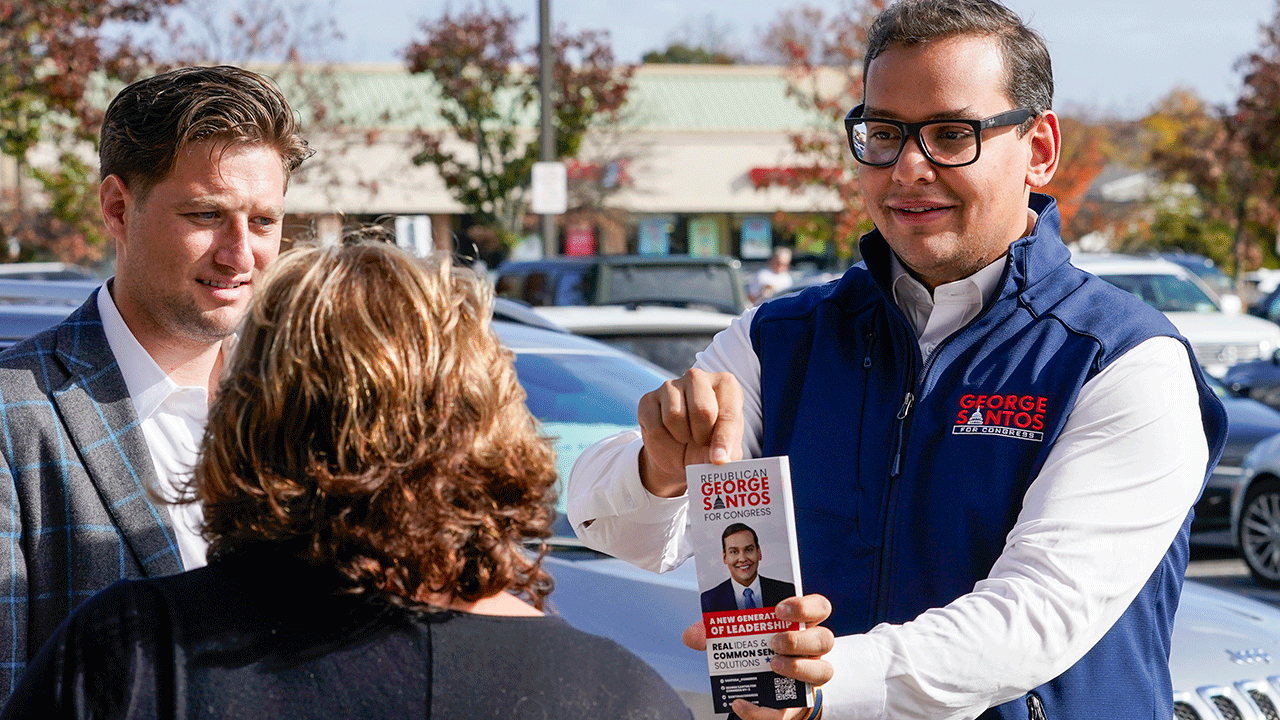 George Santos admitted to lying on the campaign trail about his resume. 
(Mary Altaffer)
The easy alternative would be to wait for the House Ethics Committee to conduct an investigation and recommend a penalty for Santos. Such an inquest could take months.
However, any member could introduce a resolution to potentially punish or expel Santos.
Such a step is considered under a provision in the House known as a "question of privilege." By rule, the House must consider the resolution to sanction or expel Santos within two days — whether or not Santos goes before the Ethics Committee. However, the measure must come up on the House floor immediately if offered by House Minority Leader Hakeem Jeffries, D-N.Y.
If any House member were to vote to punish or expel Santos on the fly, Republicans have a decision to make.
A tricky one.
They could move to "table" or kill the resolution to punish or expel Santos. That is a vote, one step removed from actually taking action on the resolution itself. It serves as a fig leaf for members who don't want to be on the hook for judging Santos. But if the House votes to table, the effort to take action on Santos is dead.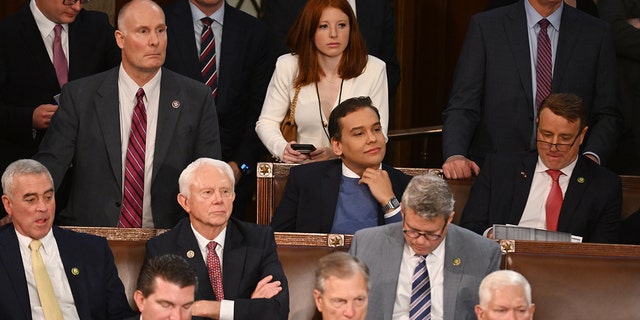 Rep.-elect George Santos sits in the House chambers during the opening day of the 118th Congress Tuesday, Jan. 3, 2023.
(Matt McClain)
However, a vote to table could come at a serious political cost for Republicans.
It's also possible Republicans could move to "refer" the Santos matter to the Ethics Committee. That gives GOPers a little more breathing room and bottles the issue up in the Ethics Committee for months. And that may not be a good political alternative either for Republicans.
But it's also possible the House could simply take an up or down vote on punishing Santos.
GEORGE SANTOS WATCHDOG FEDERAL COMPLAINT ALLEGES HE HID SOURCE OF CAMPAIGN FUNDING USING 'STRAW DONOR' SCHEME
The three customary modes of discipline in the House are reprimand, censure and expulsion.
Former Rep. Charlie Rangel, D-N.Y., was the last member censured by the House in late 2010.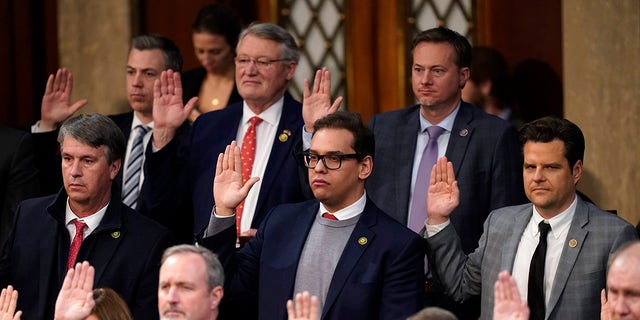 Rep. George Santos was sworn in as a member of the 118th Congress in Washington Saturday, Jan. 7, 2023. 
(Alex Brandon)
Expulsion is a different animal.
CLICK HERE TO GET THE FOX NEWS APP
The House has only expelled five members in history. The last was late Rep. Jim Traficant, D-Ohio, in 2002. Under the Constitution, expulsion requires a two-thirds vote of the House.
An up or down vote on punishment or expulsion could be a challenging roll call tally for some Republicans. The same with a vote to table or refer to the Ethics Committee. Both could be viewed as trying to shield Santos.