House Democrats have introduced legislation aimed at making sure former President Trump's federal trial on the 2020 election is broadcast to the nation.
A resolution calling on the Judicial Conference, the U.S. courts' policymaking body, to allow criminal proceedings for the former president to be "broadcast to the American public" was introduced late last week by Rep. Brendan Boyle, D-Pa.
Trump pleaded not guilty in a Washington, D.C., courtroom last week to four counts related to his and allies' alleged efforts to overturn his presidential election loss.
The resolution accused Trump of having "knowingly spread misinformation to deceive the American public about the results of the 2020 presidential election" and conspiring to "overturn the legitimate results" of that race.
INDICTMENT OF DONALD TRUMP IS A 'TERRIBLY TRAGIC DAY' AND SHOWS SPEECH IS NOW 'CRIMINALIZED': TRUMP ATTORNEY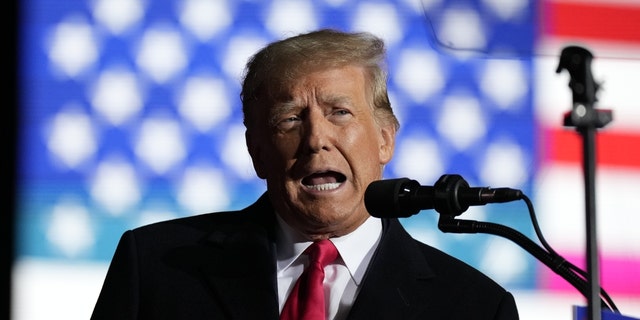 Former President Trump pleaded not guilty to four criminal counts in the third indictment against him within six months. (Photo by Drew Angerer/Getty Images)
It also pointed out that the myriad of legal challenges to the 2020 vote count "have been refuted by a variety of judges, State election officials, and the Department of Homeland Security."
While Trump was not charged with inciting the Capitol riot on Jan. 6, 2021, the House Democrats' text said he "led a violent insurrection on the United States Capitol in which a pro-Trump mob breached the Capitol, leaving 5 dead and many more wounded due to the violence he incited."
TRUMP INDICTED ON CHARGES OUT OF SPECIAL COUNSEL PROBE INTO JAN 6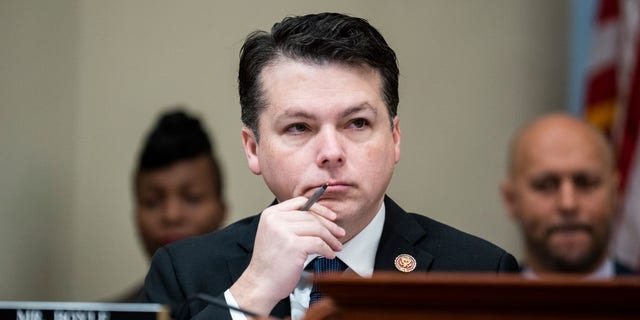 Rep. Brendan Boyle, D-Pa., introduced a resolution aimed at televising former President Trump's federal trial on the 2020 election.
"Now, therefore, be it resolved, that the House of Representatives calls on the Judicial Conference of the United States to authorize that the trial of former President Donald J. Trump for his alleged crimes related to his efforts to overturn the 2020 election and his role in the January 6, 2021, insurrection be broadcast to the American public," it said.
SPECIAL COUNSEL JACK SMITH SAYS JAN 6 'FUELED BY LIES' FROM TRUMP, PRAISES 'HEROES' WHO DEFENDED CAPITOL
The resolution is sponsored by six other Democrats, including Rep. Adam Schiff, D-Calif., who led a letter to the Judicial Conference last week calling to televise this trial and another for Trump's handling of classified documents.
He cited the need for "timely access to accurate and reliable information surrounding these cases and all of their proceedings, given the extraordinary national importance to our democratic institutions and the need for transparency."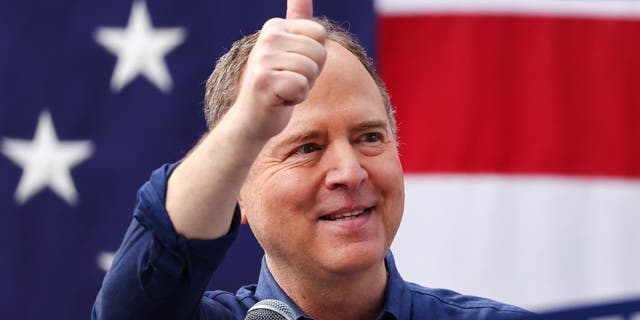 Rep. Adam Schiff, D-Calif., led a similar letter on the issue last week. (Mario Tama/Getty Images)
Federal courts largely do not allow cameras, with a few exceptions.
Fox News Digital reached out to a Trump spokesperson for comment but did not immediately hear back.
CLICK HERE TO GET THE FOX NEWS APP
Trump attorney John Lauro told Fox News Sunday over the weekend that he would "love to see" the former president's trials televised.
"I'm convinced the Biden administration does not want the American people to see the truth. And they acted on it by filing this protective order, which is an effort to keep important information about this case from the press," Lauro said.