House Democrats cheered after the chamber failed to reach a majority multiple times during a vote for speaker, muddling Republican House Minority Leader Kevin McCarthy's hopes to secure the top leadership spot.
McCarthy, R-Calif., has yet to emerge triumphant after the first three rounds of votes, during which not a single lawmaker received the majority of votes needed to become speaker: 218. Republicans have 222 lawmakers in the slim majority, so McCarthy can leave only four GOP minds unchanged.
Cheers rang out by Democrats on the House floor following the conclusion of the second round of voting, after 19 Republicans voted for Rep. Jim Jordan, R-Ohio. The total meant that McCarthy again fell short of the majority 218 votes need to become speaker. A third round of voting delivered the same outcome, adding one more GOP vote for Jordan for a total of 20.
Democrats also broke into cheers of "Hakeem, Hakeem, Hakeem" when the nomination of incoming House Democratic Leader Hakeem Jeffries, D-N.Y., was announced ahead of the third round of votes. The same group similarly cheered when Jordan was nominated by Rep. Matt Gaetz, R-Fla., in a slight to McCarthy.
THE VOTE FOR HOUSE SPEAKER: LIVE UPDATES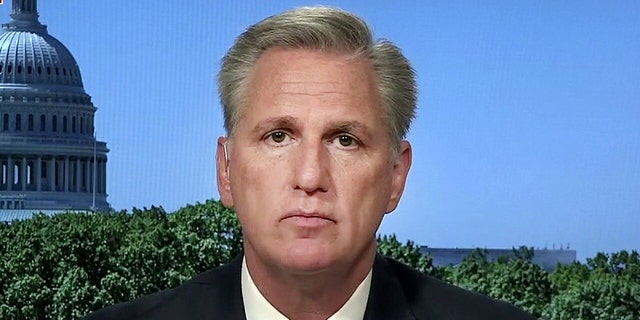 (Fox News)
McCarthy told reporters Tuesday morning that "we are going to have a good day." But his bid for speaker has since failed so far, with 19 Republicans voting for other representatives each time. The votes marked the first time the House failed to reach a majority in a speaker vote since 1923.
Democratic leadership advised its members to stay present for continued rounds of votes. If some members left, they would be marked as absent, which would lower the total needed for McCarthy to reach the majority needed to clinch the speakership.
MCCARTHY'S GOP FOES DIG IN BEFORE HOUSE SPEAKER VOTE: 'NO PRINCIPLES,' 'PART OF THE PROBLEM'
House Majority Leader Kevin McCarthy faces criticism within his party on his ability to lead the party as speaker.
(Tom Williams/CQ-Roll Call Inc. via Getty Images/File)
HOUSE SPEAKER BATTLE: PROFANITIES FLY AS REPUBLICAN FACTIONS GET HEATED OVER MCCARTHY SPEAKERSHIP BID
Republicans nominated Rep. Andy Biggs, R-Ariz., in the first round of votes to challenge McCarthy, then nominated Jordan in the following two rounds.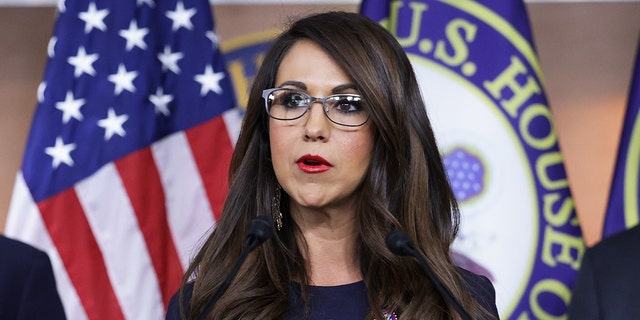 Rep. Lauren Boebert, R-Colo., muttered, "This is bulls—," under her breath during a House GOP conference meeting Tuesday.
(Kevin Dietsch/Getty Images/File)
"Maybe the right person for the job of speaker of the House isn't someone who wants it so bad," Gaetz said of Jordan. "Maybe the right person for the job of speaker of the House isn't someone who has sold shares of himself for more than a decade to get it."
CLICK HERE TO GET THE FOX NEWS APP
Jordan voted for McCarthy and introduced him in the second round.
President Joe Biden "certainly will not insert himself" in the House speaker vote process, White House press secretary Karine Jean-Pierre said Tuesday.