close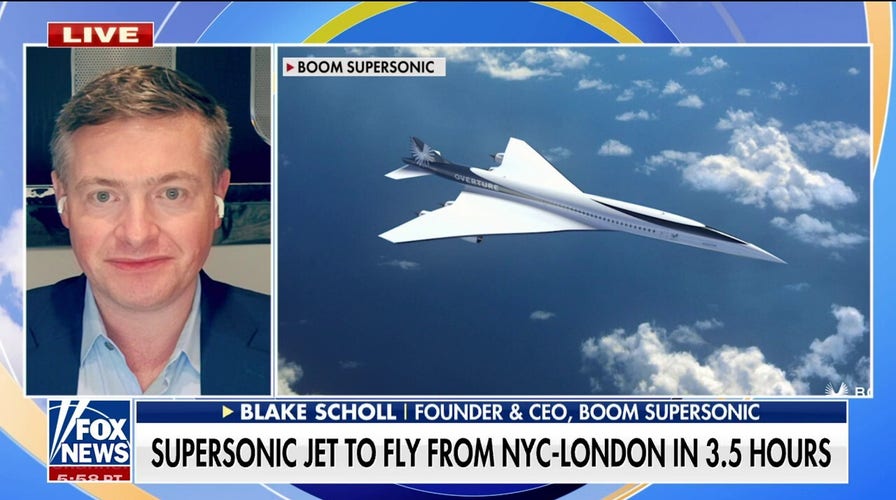 Video
Supersonic jet set to offer 3.5 hour flight from NYC to London
Blake School, founder and CEO of Boom Supersonic, joins 'Fox & Friends' to explain his goal of offering affordable supersonic air travel.
The FBI is investigating after a hidden camera was allegedly found in a bathroom onboard an American Airlines flight.
Massachusets state police said that a "potential criminal act" happened onboard an American Airlines flight that landed at Boston Logan International Airport from Charlotte, N.C. on Sept. 2, but told WSOC that the incident involved a "juvenile, a flight attendant, and a cell phone."
State officials said since the incident happened in midair, the potential crime falls under federal jurisdiction.
Fox affiliate Boston 25 spoke with a passenger on the plane, who said that he saw a teenage girl attempt to use the first-class section bathroom and was stopped by a male flight attendant.
FBI HUNTS UNIVERSITY BOMBING SUSPECT ON THE LOOSE SINCE DEADLY ANTI-VIETNAM ATTACK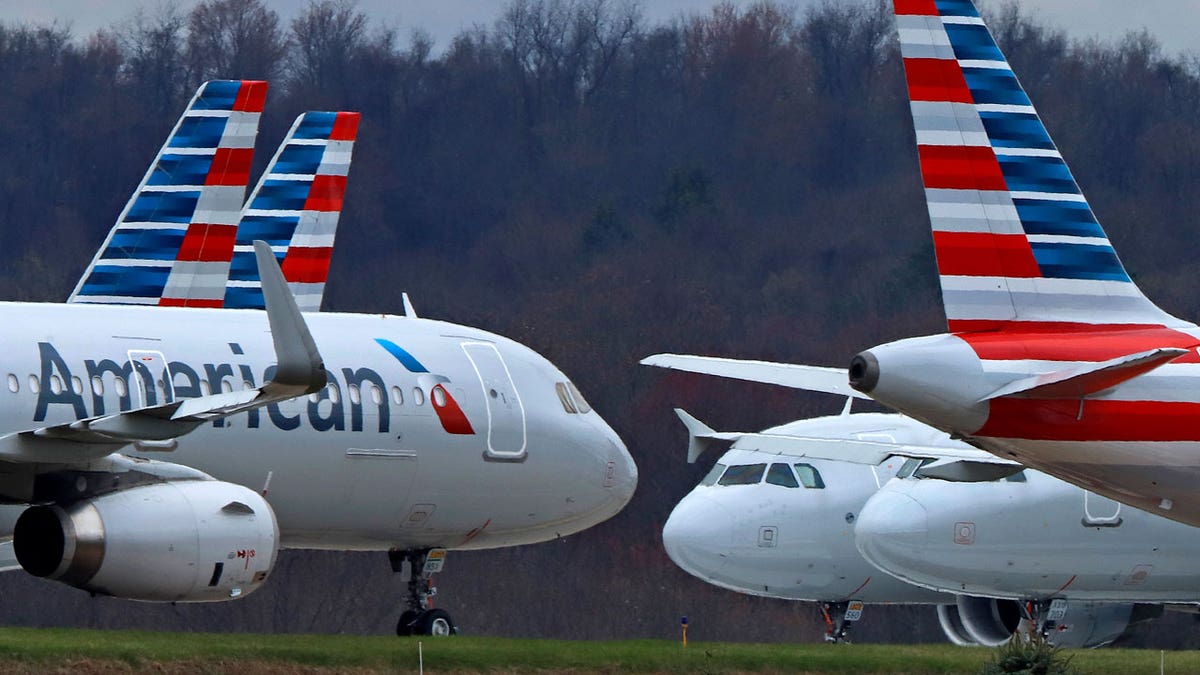 American Airlines planes are parked at Pittsburgh International Airport on March 31, 2020, in Imperial, Pa. (AP Photo/Gene J. Puskar, file)
"When she was about to go the bathroom he stopped her and said, 'Hey hold on just a second, we're about to start collecting trash so I am going to wash my hands,'" the passenger recalled.
After the flight attendant left the bathroom, the girl then used the restroom.
The passenger then said that he saw the teenager's mother come up to first class and prevented another passenger from going into the restroom.
RUSSIAN CYBERCRIME SUSPECTS INDICTED IN MULTI-MILLION DOLLAR TRICKBOT MALWARE AND CONTI RANSOMWARE SCHEME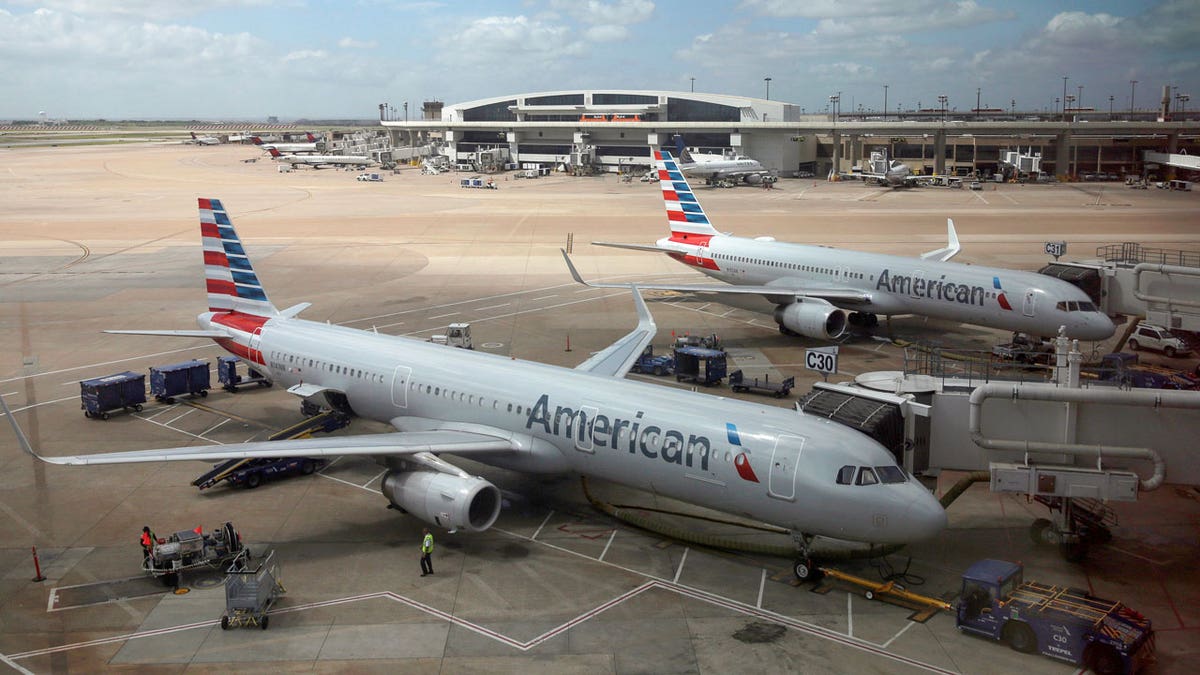 American Airlines has signed off on a $4.8 billion lease with Dallas-Fort Worth International Airport, which includes funding for a sixth terminal. (AP Photo/Kiichiro Sato, File)
"The mom stopped that passenger from going to the bathroom and said 'Wait, don't go in there," the passenger said.
The mother told another passenger that there was a camera in the bathroom.
Once the plane landed, law enforcement came onboard and took the male flight attendant off.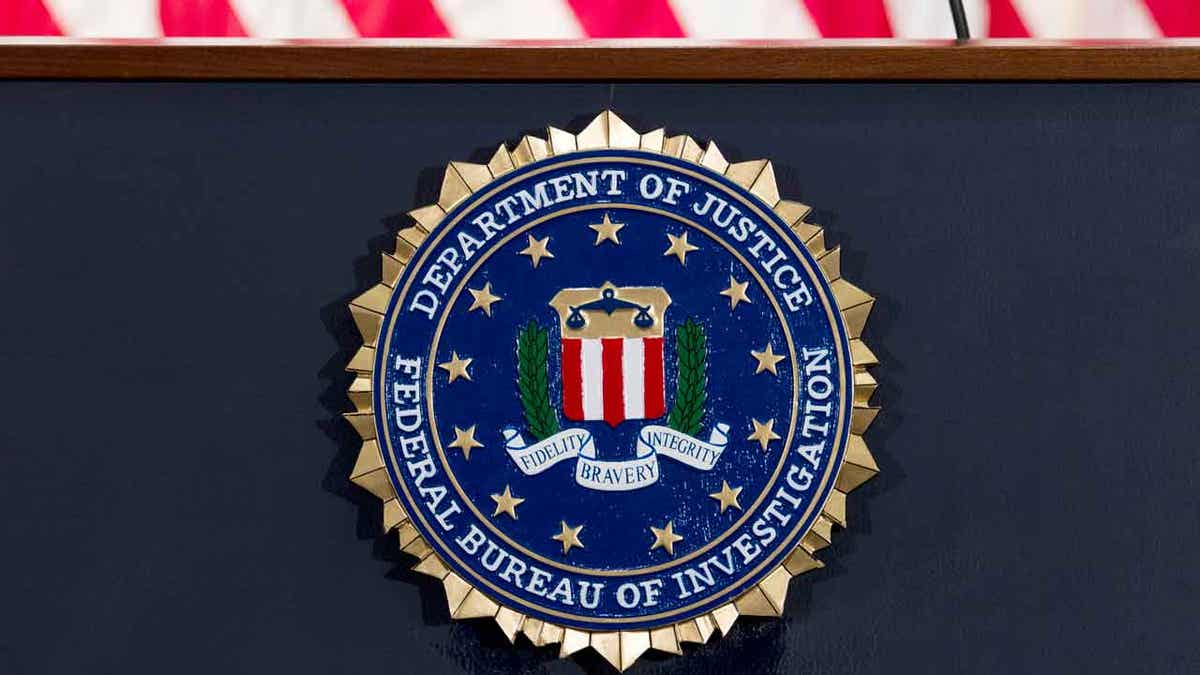 The FBI seal is displayed on a podium before a news conference at the agency's headquarters in Washington.  (AP Photo/Jose Luis Magana, File)
CLICK HERE TO GET THE FOX NEWS APP
"After 3 or 4 different people checked the bathroom, they took the male flight attendant off, and that's when they let us off," the passenger said.
American Airlines did not return Fox News Digital's request for comment.
Adam Sabes is a writer for Fox News Digital. Story tips can be sent to [email protected] and on Twitter @asabes10.