close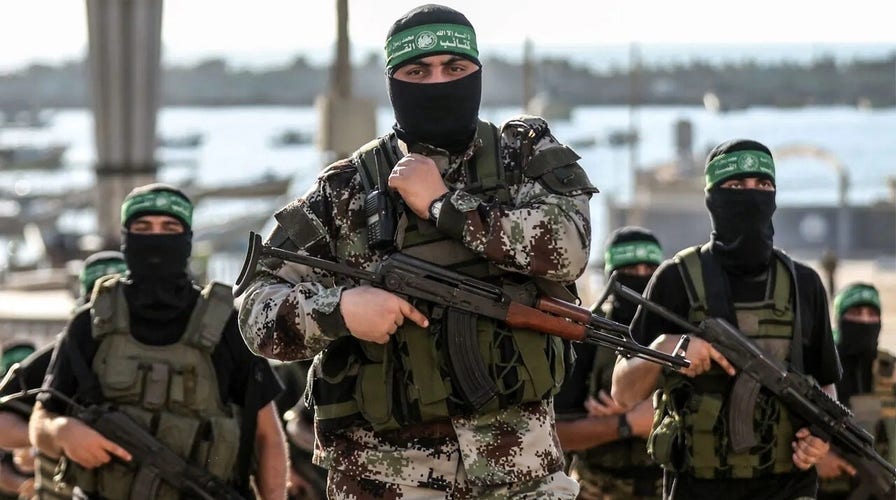 Video
Lt Gen. David Deptula: Iran, Hamas, Hezbollah are engaging in 'lawfare'
Ret. Air Force Lt. Gen. David Deptula says Hamas and Iran are intentionally choosing to sacrifice Palestinians in Gaza to achieve their terrorist goals on 'Your World.'
A Hezbollah official is warning that the Iranian-backed Lebanese militant group is "thousands of times stronger" than before, and that U.S., Israel and other "malicious Europeans" should be careful, reports say.
The comments were made Wednesday by senior Hezbollah official Hashem Safieddine during a rally in a suburb of Beirut, where protesters also waved Hezbollah and Palestinian flags and chanted "Death to America and Israel," according to The Guardian.
"The response to the mistake you might make with our resistance will be resounding," Safieddine also was quoted by Reuters as saying. "Because what we have is faith, and God is stronger than you, all your battleships, and all your weapons."
The fiery remarks came on the same day President Biden visited Israel and cautioned other countries from becoming involved in the Israel-Hamas war.
LIVE UPDATES: ISRAEL AT WAR WITH HAMAS
Lebanese protesters carry Hezbollah and Palestinian flags during a demonstration in Beirut on Oct. 13. (Marwan Naamani/picture alliance via Getty Images)
"The world will know that Israel is stronger than ever. And my message to any state or any other hostile actor thinking about attacking Israel remains the same as it was a week ago. Don't, don't, don't," Biden said.
"And later this week, I'm going to ask the United States Congress for an unprecedented support package for Israel's defense. We're going to keep Iron Dome fully supplied to continue standing sentinel over Israeli skies, saving Israeli lives," he added. "We moved U.S. military assets to the region, including positioning the USS Ford carrier strike group in the eastern Mediterranean with the USS Eisenhower on the way to deter further aggression against Israel and to prevent this conflict from spreading."
HAMAS TERRORISTS LIKELY USED NORTH KOREAN WEAPONS DURING BRUTAL ATTACK ON ISRAEL, EVIDENCE SHOWS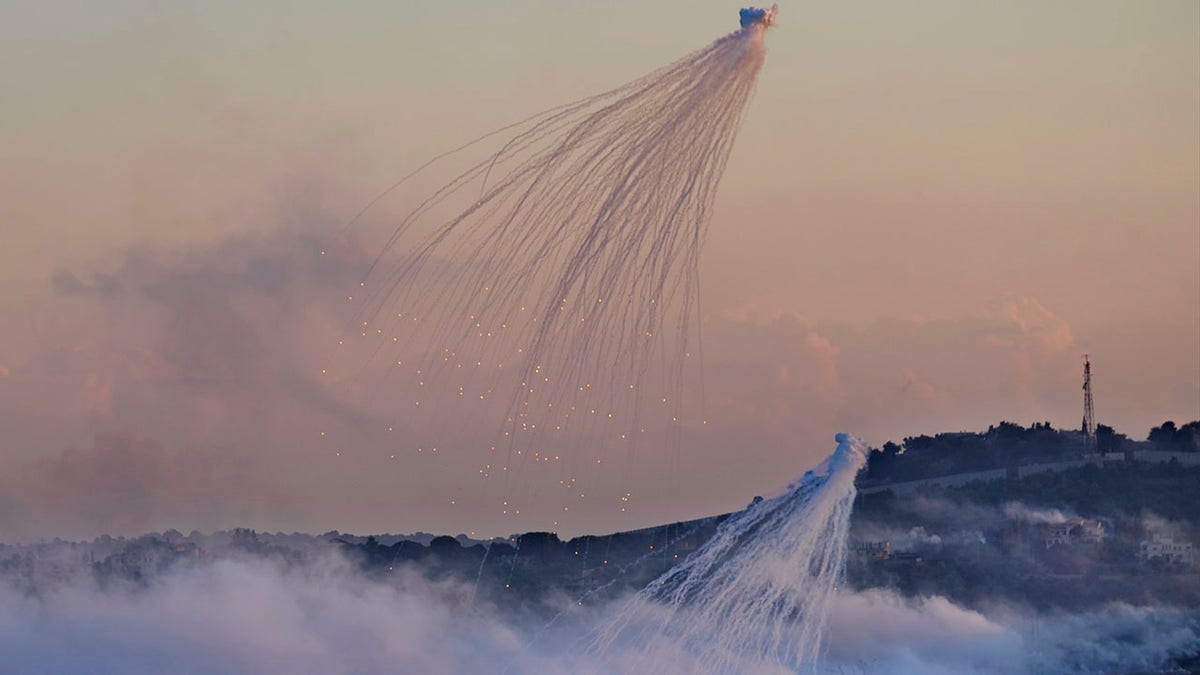 A shell from Israeli artillery explodes over Dahaira, a Lebanese border village with Israel in southern Lebanon, on Monday. (AP/Hussein Malla)
Hezbollah also said two of its fighters were killed in southern Lebanon Wednesday while a third is in serious condition, according to Reuters.
The militant group has been engaging in skirmishes with Israeli forces along the country's border in recent days as concerns are emerging of them becoming further involved in the Israel-Hamas conflict.
The Israel Defense Forces said late last night that nine rockets and several anti-tank missiles were fired from Lebanon into Israel on Wednesday, including four that were intercepted.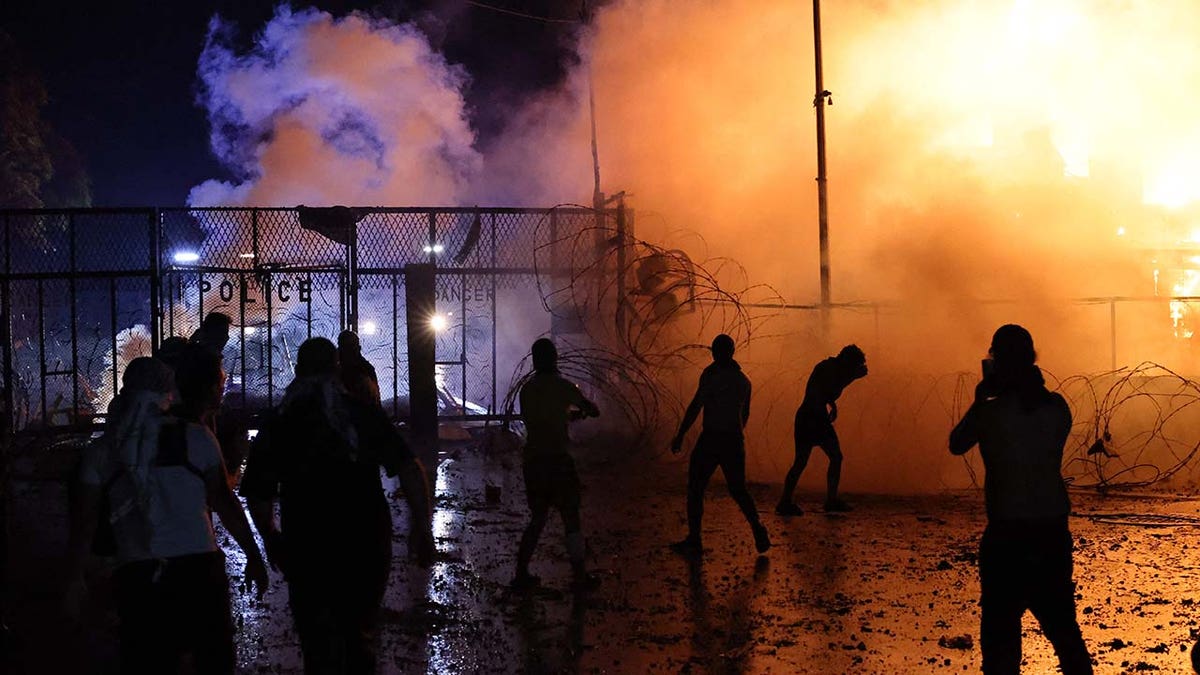 Protesters clash with Lebanese security forces on Wednesday outside the U.S. Embassy in Lebanon during a demonstration in solidarity with the people of Gaza. (JOSEPH EID/AFP via Getty Images)
CLICK HERE TO GET THE FOX NEWS APP
It said it responded by "returning fire to the origin of the strikes" and "striking Hezbollah terrorist infrastructure using tank fire," according to a post on X.
Greg Norman is a reporter at Fox News Digital.