close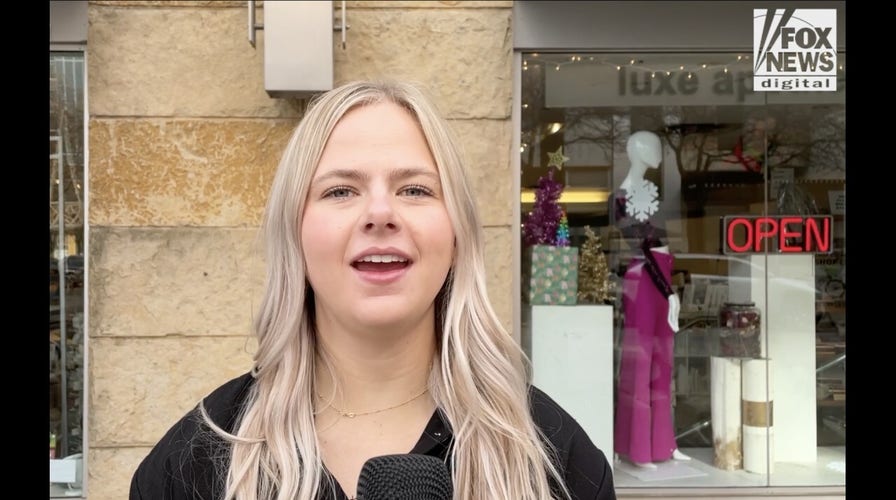 Video
'HE'S LOST IT': Should President Biden run for reelection? Americans weigh in
Americans from Washington, D.C., to Washington state shared whether they think President Biden should seek reelection with the majority opposing a second run.
Americans across the nation weighed in on whether President Biden should run for reelection in 2024, with a vast majority telling Fox News he should not seek a second term.
"No, I don't think Biden should run again," Emma, a Nashville resident, said. "I just think he's too old, and he's lost it and people have really lost respect for him."
WATCH BELOW TO HEAR AMERICANS SOUND OFF ON BIDEN'S POTENTIAL REELECTION BID: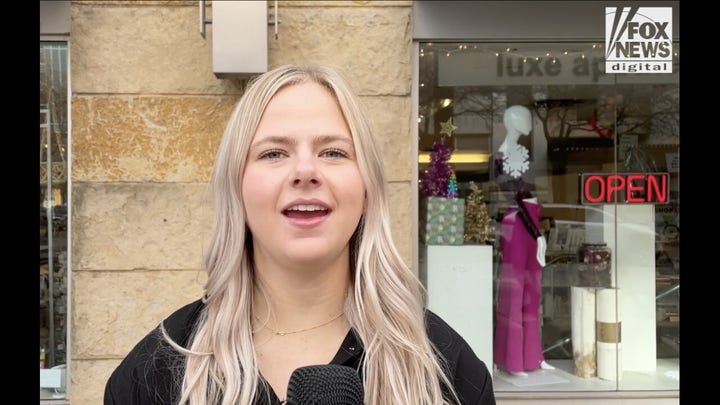 Video
WATCH MORE FOX NEWS DIGITAL ORIGINALS HERE
But David, of Washington, D.C., disagreed.
"He has the most experience of most anybody since he's been on the Hill for over 36 years," David he told Fox News. Of the more than two dozen Americans Fox News interviewed, only one other person supported Biden seeking a second term.
BIDEN PREPARING FOR POTENTIAL 2024 RE-ELECTION BID BEHIND THE SCENES
Biden, 80, hasn't formally announced a reelection bid. He entered the White House in January 2021 as the oldest presidential candidate to be elected and would leave office at the age of 86 should he complete a second term.
Another Nashville resident doubted Biden's mental acuity.
"I feel he's incompetent," the man told Fox News. "He can't even finish sentences."
BIDEN SAYS HIS 'INTENTION' IS TO RUN FOR RE-ELECTION IN 2024 DURING MSNBC INTERVIEW
A Yuma, Arizona, man said he believes Biden may be unfit for office.
"I'm not sure he's gonna be up for it physically or, quite frankly, cognitively," he told Fox News.
Biden represented Delaware in the U.S. Senate for 36 years before serving as vice president under Barack Obama from 2009 to 2017. The octogenarian has faced repeated criticism over whether his age affects his presidential performance.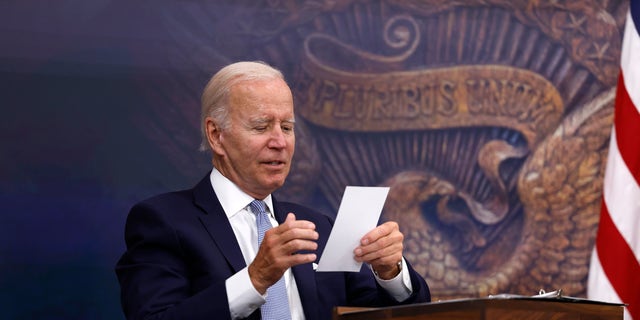 President Biden reads a note from an aide during a White House meeting on July 28, 2022. 
(Anna Moneymaker/Getty Images)
"I do think we need a younger voice and younger face in the presidential candidacy for the Democratic Party," Aidan, a Bellingham, Washington, resident who voted for Biden in 2020, told Fox News.
CLICK HERE TO GET THE FOX NEWS APP
To hear more Americans sound off on Biden's possible bid for a second term, click here.
Hannah Ray Lambert reported from Washington state; Megan Myers from Yuma; Jon Michael Raasch from Washington, D.C.; Gabrielle Reyes from Austin; and Teny Sahakian from Nashville.
Hannah Ray Lambert is an associate producer/writer with Fox News Digital Originals.