close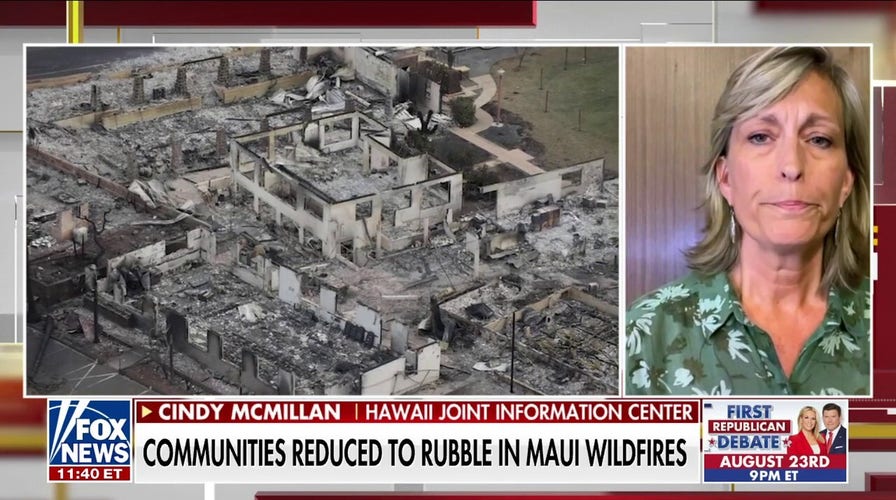 Video
Hawaii facing 'unimaginable loss' as Maui continues to put out wildfires
Hawaii joint information center spokesperson Cindy McMillan on the damages and current efforts to keep citizens safe and put out wildfires.
At least 67 people are confirmed dead in Maui, Hawaii as a wildfire continues to devastate the area.
The County of Maui, Hawaii, said Friday afternoon that 67 people are confirmed dead in the wildfire. On Thursday, the death toll stood at 55 people.
According to Fox Weather, the wildfire devastated Lahaina, leaving large portions of the town completely in ashes.
"What we saw today was likely the largest natural disaster in Hawaii state history," Hawaii Gov. Josh Green said. "It's going to take a great deal of time to recover from this."
HAWAII WILDFIRES LEAVE PATH OF DESTRUCTION, KILLING AT LEAST 55 ON MAUI: 'FEELS LIKE A BOMB WAS DROPPED'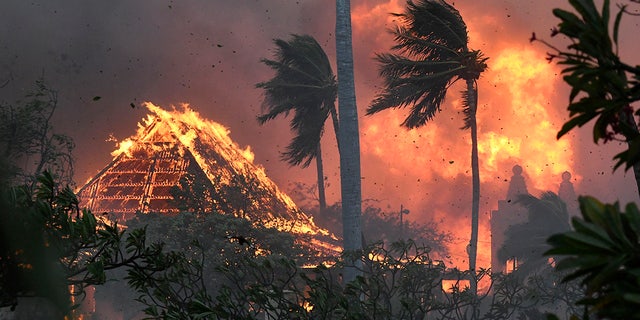 The hall of historic Waiola Church in Lahaina and nearby Lahaina Hongwanji Mission are engulfed in flames along Wainee Street on Tuesday, Aug. 8, 2023, in Lahaina, Hawaii.  (Matthew Thayer/The Maui News via AP)
Officials are limiting who can enter the town as the death toll rises.
Green said that there's uncertainty in the total number of missing people, but said that an estimated 1,000 people aren't accounted for.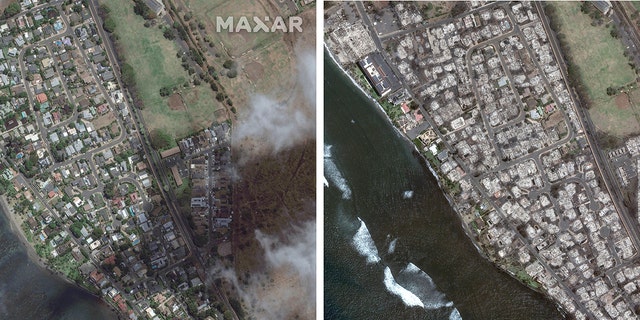 This combination of satellite images provided by Maxar Technologies shows an overview of southern Lahaina on Maui, Hawaii, on June 25, 2023, left, and an overview of the same area on Wednesday, Aug. 9, following a wildfire that tore through the heart of the Hawaiian island. (Maxar Technologies via AP)
"There will be active recovery over the coming days and weeks of the bones of those who've been lost," Green said. "So it will take time to get perspective. It is going to take many years to rebuild Lahaina."
HAWAII GRAPPLES WITH WORST DISASTER IN STATE'S HISTORY AS DEATH TOLL FROM FIRES RISES
Wildfire wreckage is shown Thursday, Aug. 10, 2023, in Lahaina, Hawaii. The search of the wildfire wreckage on the Hawaiian island of Maui on Thursday revealed a wasteland of burned out homes and obliterated communities as firefighters battled the stubborn blaze making it the deadliest in the U.S. in recent years.  (Rick Bowmer)
Evacuations are still ongoing on the island of Maui, as an estimated 14,900 visitors left by air on Thursday, officials said.
The wildfire has devastated an estimated 1,000 buildings as of Thursday.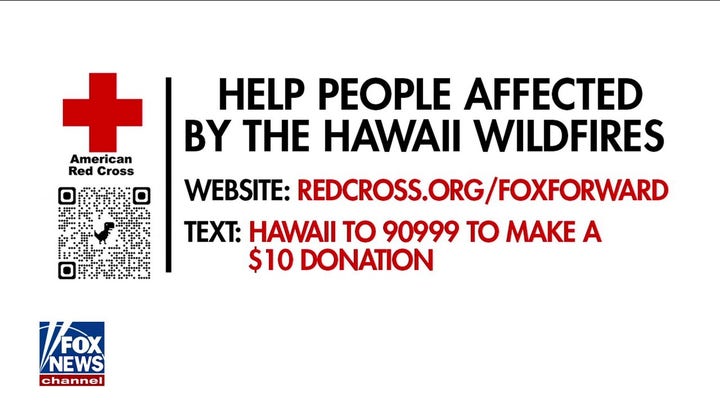 Video
Maui County Mayor Richard Bissen Jr. said the island will rebound from the wildfire.
CLICK TO GET THE FOX NEWS APP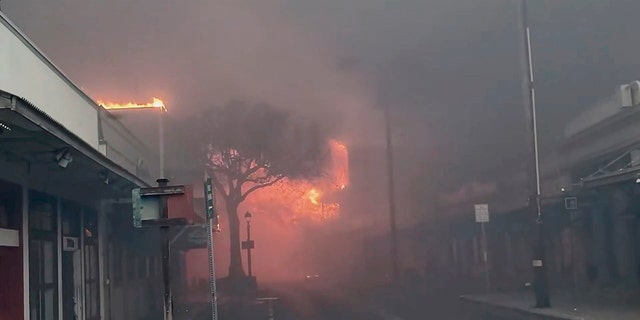 Smoke and flames fill the air from raging wildfires on Front Street in downtown Lahaina, Maui on Tuesday, Aug. 8, 2023.  (Alan Dickar via AP)
"We will rebuild, and we will again support each other," Bissen Jr. said. "This is a time for us to come together. This is a time for us to care for each other in our county."
The Associated Press contributed to this report.
Adam Sabes is a writer for Fox News Digital. Story tips can be sent to [email protected] and on Twitter @asabes10.