close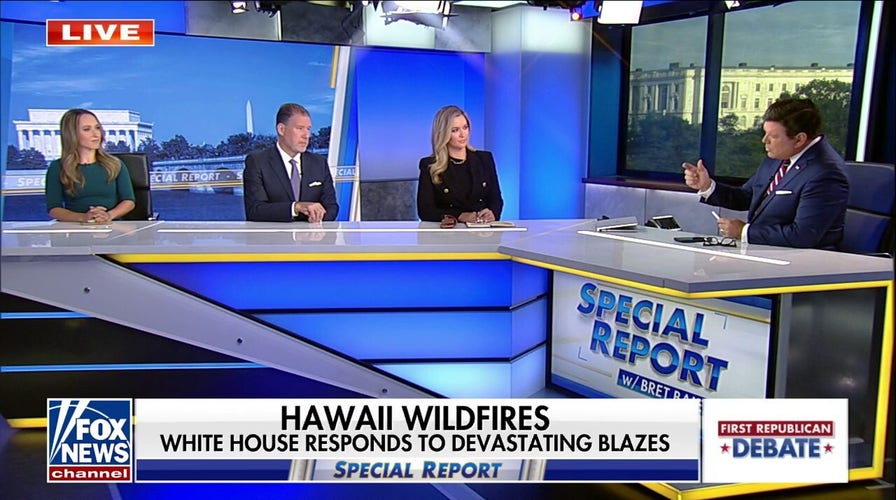 Video
Biden's Hawaii wildfires response is 'not a great look: Stef Kight
Fox News contributor Katie Pavlich, Axios' Stef Kight and former RNC communications director Douglas Heye react to President Biden's Hawaii wildfire response.
Hawaiia Governor Josh Green on Monday confirmed that Maui wildfires are responsible for the deaths of nearly 100 people and scores more could be found dead in the following days.
On a video posted to his Twitter account, Green confirmed there have been 96 confirmed fatalities and "there will be more."
The governor said there are 416 FEMA officers helping with recovery efforts. At least 20 cadaver dogs are making their way through blocks reduced to ash and at least 175 National Guardsmen are on duty.
Gov. Green had told "CBS Mornings" that rescue officials are expecting to find 10 to 20 people per day until they are finished."
"And it's probably going to take 10 days. It's impossible to guess, really," Green said.
DESPERATE RESIDENTS ARE LOOTING BUSINESSES AND ROBBING PEOPLE AT GUNPOINT, MAUI LOCALS SAY
The blazes that consumed most of the historic town of Lahaina are already the deadliest in the U.S. in more than a century. The cause was under investigation.
As cellphone service has slowly been restored, the number of people missing dropped to about 1,300 from over 2,000, Green said.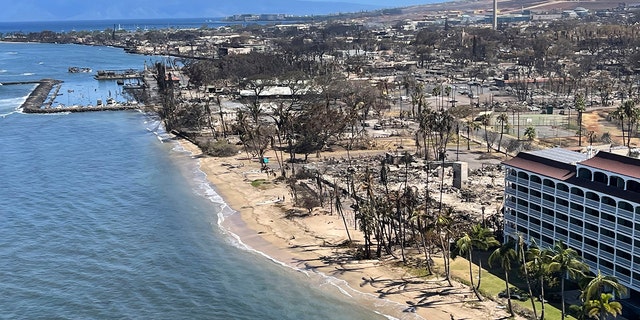 This photo provided by the Hawaii Department of Land and Natural Resources shows burnt areas in Lahaina on the Maui island, Hawaii, Friday, Aug. 11, 2023, following a wildfire. (Hawaii Department of Land and Natural Resources via AP) (Hawaii Department of Land and Natural Resources via AP)
Elsewhere, evacuees were expected to begin moving into hotels Monday evening. Green said Sunday that 500 hotel rooms were being made available for displaced locals and an additional 500 rooms will be set aside for workers from the Federal Emergency Management Agency who are aiding in the recovery.
AUSTIN FIRE OFFICIALS BATTLE BLAZE AT HOMELESS ENCAMPMENT AFTER YEARS OF WARNINGS FROM CITIZENS
In addition, FEMA has started to provide $700 to displaced residents to cover the cost of food, water, first aid and medical supplies, agency administrator Deanne Criswell said Monday. The money is in addition to whatever amount residents qualify for to cover the loss of homes and personal property.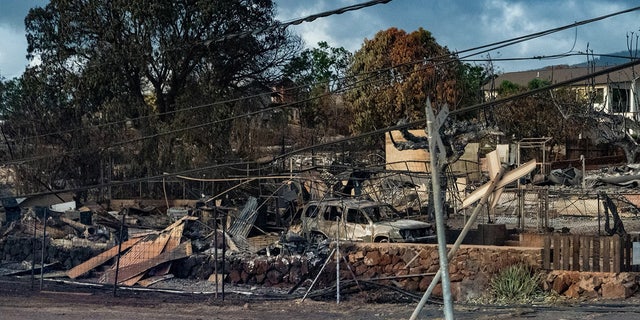 A picture displaying the devastation across Lahaina, Hawaii. (Mengshin Lin for The Washington Post via Getty Images)
"We're not taking anything off the table, and we're going to be very creative in how we use our authorities to help build communities and help people find a place to stay for the longer term," Criswell said. More than 3,000 people have registered for federal assistance, according to FEMA, and that number was expected to grow.
HAWAII DEMOCRAT SAYS BIDEN'S 'NO COMMENT' ON WILDFIRES 'SHOCKING': 'I WOULD EXPECT MORE'
The Biden administration is seeking $12 billion more for the government's disaster relief fund as part of its supplemental funding request to Congress.
Authorities had required anyone traveling into the disaster areas to get a police-issued placard, but that was suspended Monday due to overwhelming demand.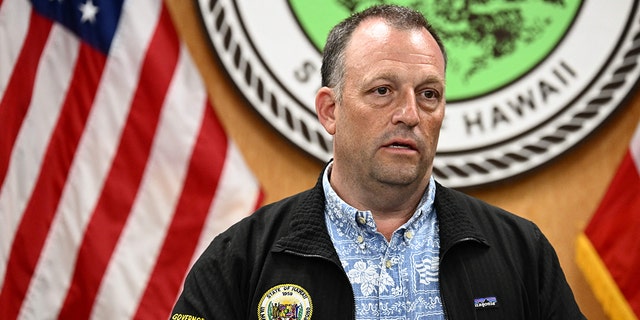 Governor of Hawaii Josh Green speaks during a press conference about the destruction of historic Lahaina and the aftermath of wildfires in western Maui in Wailuku, Hawaii on August 10, 2023.  (atrick T. Fallon / AFP via Getty Images)
The blaze that swept into centuries-old Lahaina last week destroyed nearly every building in the town of 13,000. That fire has been 85% contained, according to the county. Another blaze known as the Upcountry fire has been 60% contained, officials said.
Even where the fire has retreated, authorities have warned that toxic byproducts may remain, including in drinking water, after the flames spewed poisonous fumes. And many people simply have no home to return to.
CLICK HERE TO GET THE FOX NEWS APP
The Red Cross said 575 evacuees were spread across five shelters on Monday, including the War Memorial Gymnasium in Wailuku.
The Associated Press contributed to this report.
Bradford Betz is a Fox News Digital breaking reporter covering crime, political issues, and much more.