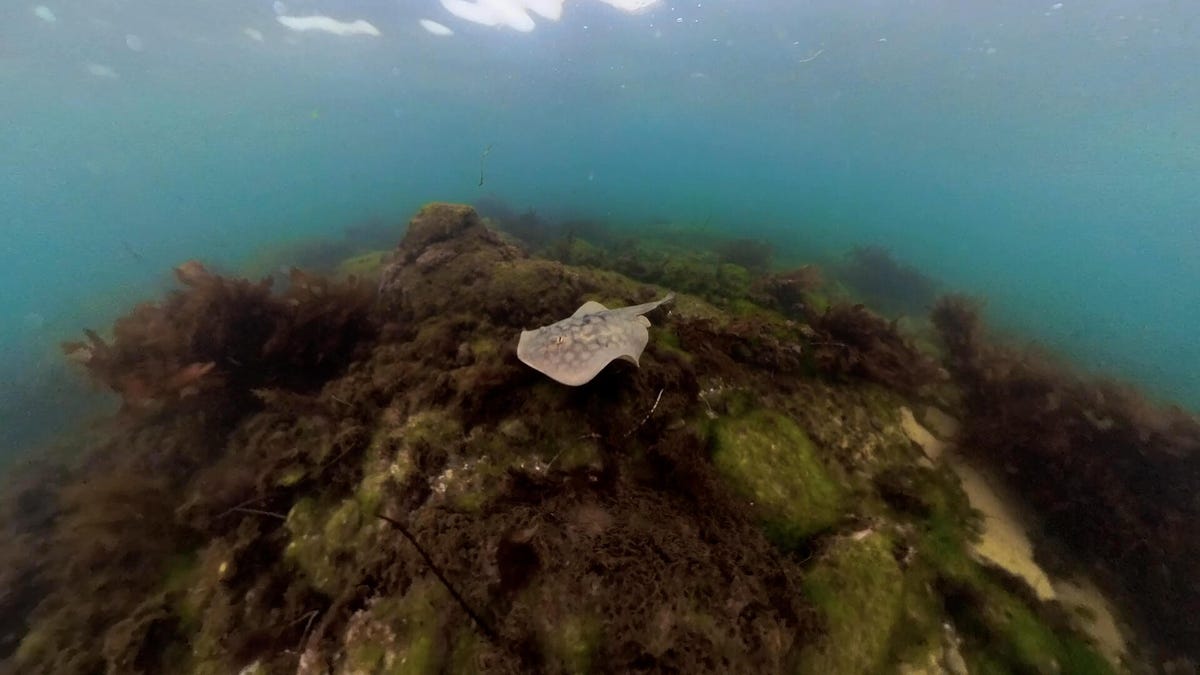 A baby stingray swims by, filmed on Insta360 X3 with Invisible Dive Case
Jesse Orrall/CNET
Divers, rejoice! Insta360's new Invisible Dive Case makes the company's X3 camera a much better tool for capturing underwater video.
It's difficult to film underwater, especially with a small action camera, because it's hard (if not impossible) to see the screen while diving. Not to mention the motion of the water affecting camera stability.
A 360 camera solves many of those problems by allowing divers to film everything, then frame up their shots in post-production.
However, the previous dive case from Insta360 featured a large plastic blob at the bottom of the camera called a nadir, which could shatter the illusion of an all-seeing, floating camera if it got in the way.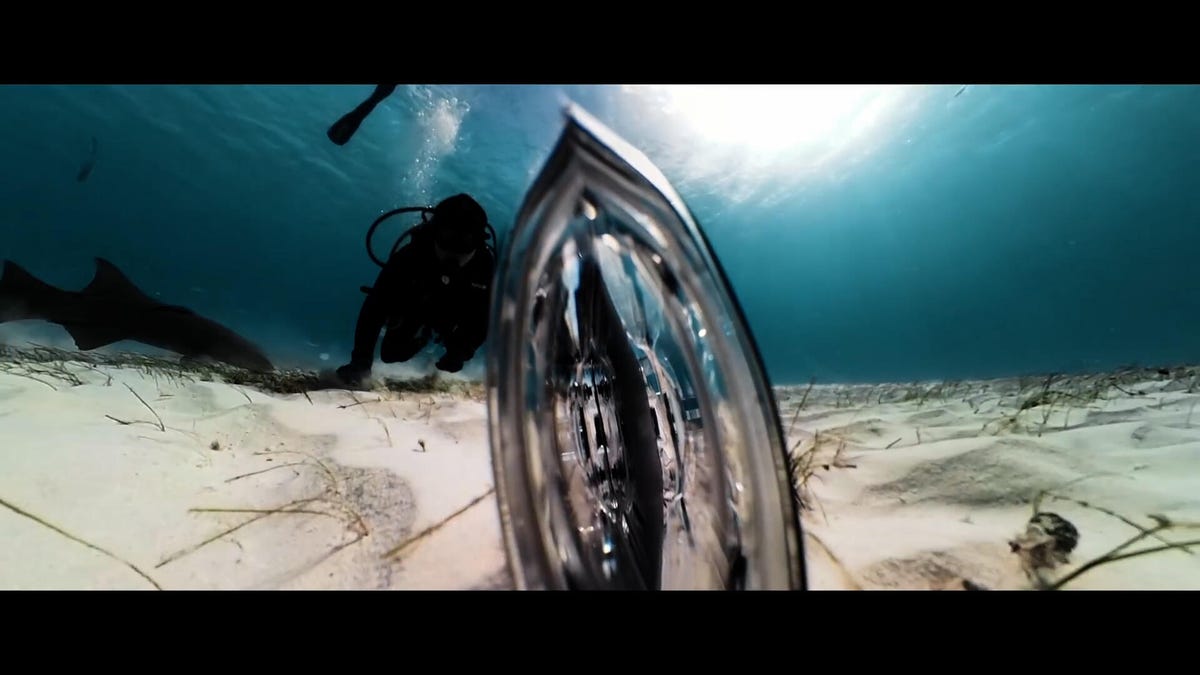 The nadir on the previous iteration of the Insta360 Dive Case, which is not visible when filming with the new Invisible Dive Case.
Insta360
I had an opportunity to try out the X3 camera with the new Invisible Dive Case during a day of diving in San Diego. There was a bit of a learning curve at first. I had to make sure I had the updated firmware on the camera, and the updated software to edit the videos on my computer. Plus, some of the camera buttons are different in dive mode.
Ultimately, I got some great shots that would only have been possible with this type of setup. Being able to get the Invisible Selfie Stick effect underwater in particular opens up some nice possibilities.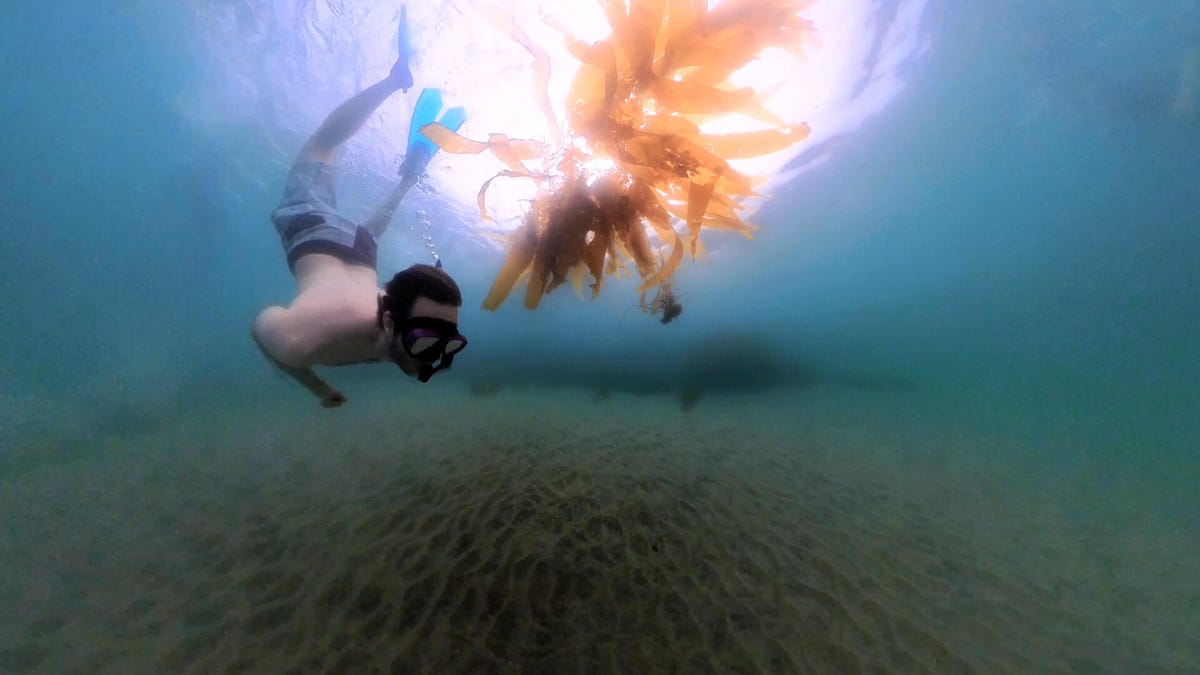 Invisible Selfie Stick effect underwater thanks to the new Invisible Dive Case
Jesse Orrall/CNET
As a pleasant surprise, the X3 recorded pretty decent underwater audio with the Invisible Dive Case on, too.
I wish the camera worked right out of the box, but Insta360 requires users to activate their camera with a mobile app first.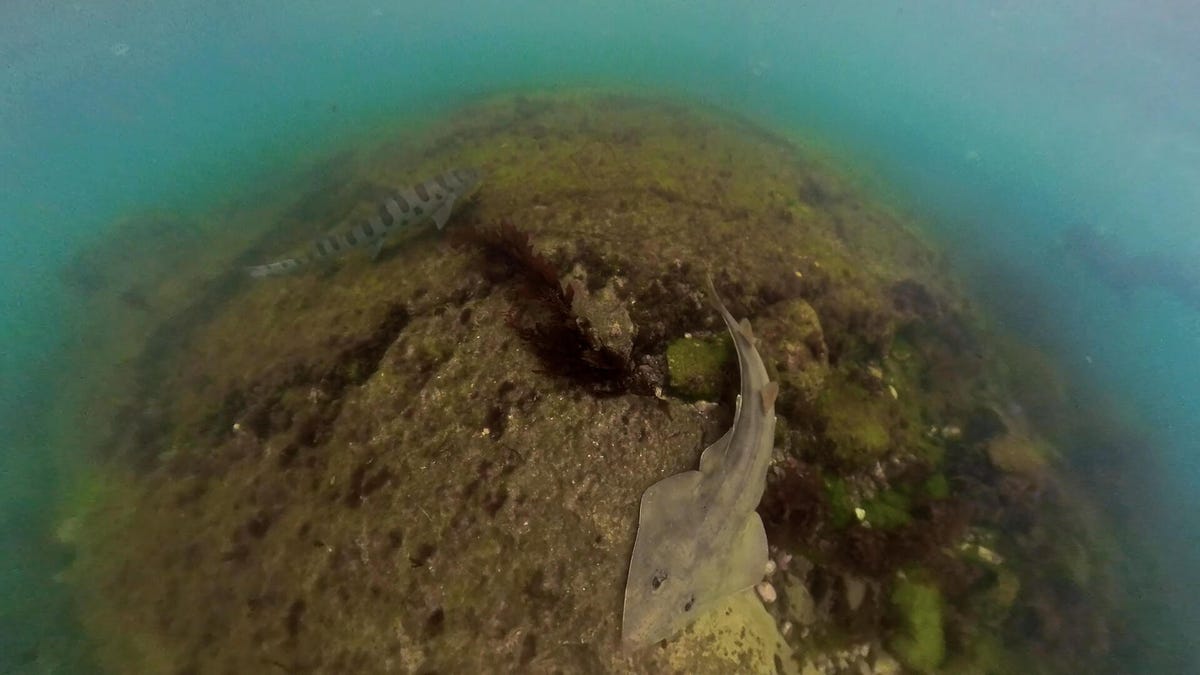 A guitarfish and a leopard shark swimming by, filmed with Invisible Dive Case.
Jesse Orrall/CNET
To see some of what I filmed, check out the video above.
Buy the Insta360 X3 for $450Get the Insta360 Invisible Dive Case for $100