A Hampshire mother-of-three, who fled the wildfires in Portugal with her family, said it was like "Armageddon".
The fire near Odemira began on Saturday, before strong winds drove it into the Algarve, the country's main tourism region.
The family of five from Andover escaped from their property in nearby São Teotónio when the flames raged close.
Miranda Harvie-Watt, 52, described dousing the building in water in an attempt to prevent it being engulfed.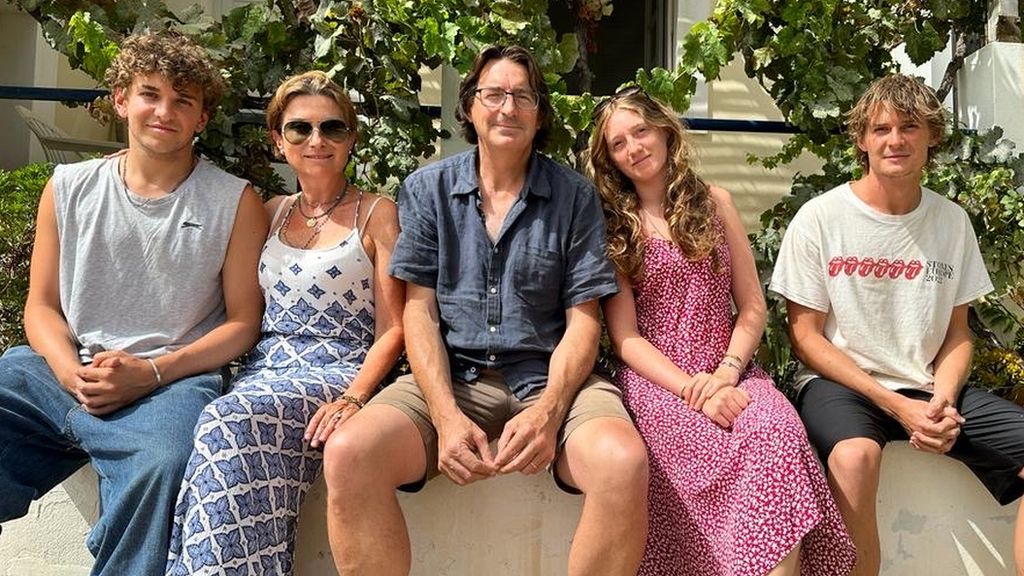 Image source, Miranda Harvie-WattImage caption, The Hampshire family has a second home in São Teotónio
More than 1,400 people were evacuated from the southern town of Odemira overnight on Monday, as firefighters battled the flames.
The family first noticed a plume of smoke rising above trees on their way home from a trip to the beach on Saturday, but continued as normal after agreeing the fires seemed a safe distance away.
But by Monday the wind direction had changed and the wildfires drew dangerously close, forcing Mrs Harvie-Watt, her husband Mark, their daughter and two sons to evacuate their second home.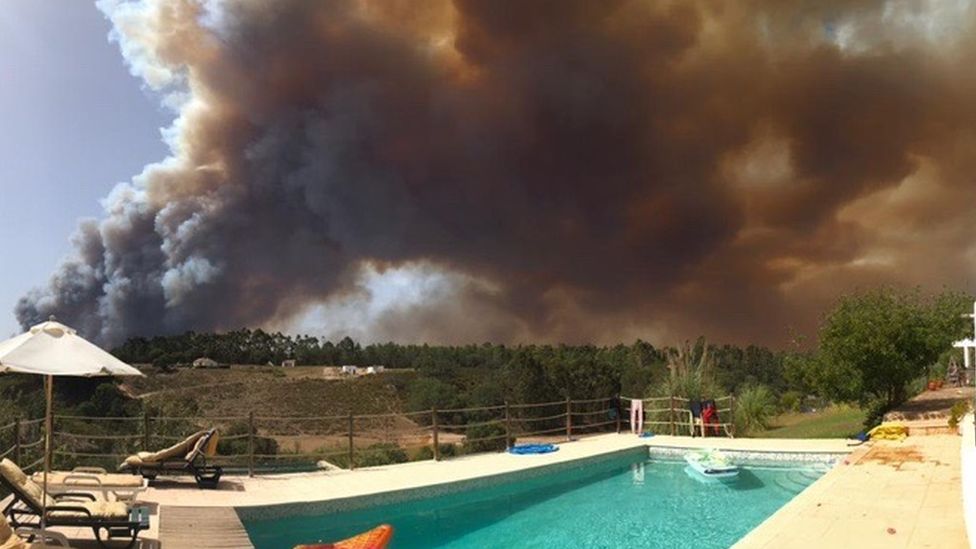 Image source, Miranda Harvie-WattImage caption, A total of 19 villages, four tourist accommodations and a camp site were evacuated
The family moved to Zambujeira do Mar, but within two hours smoke surrounded that town too.
They then travelled on to Vila Nova de Milfontes before moving to a hotel further north in Setúbal.
Mrs Harvie-Watt said: "It was like Armageddon, I've never seen anything like it."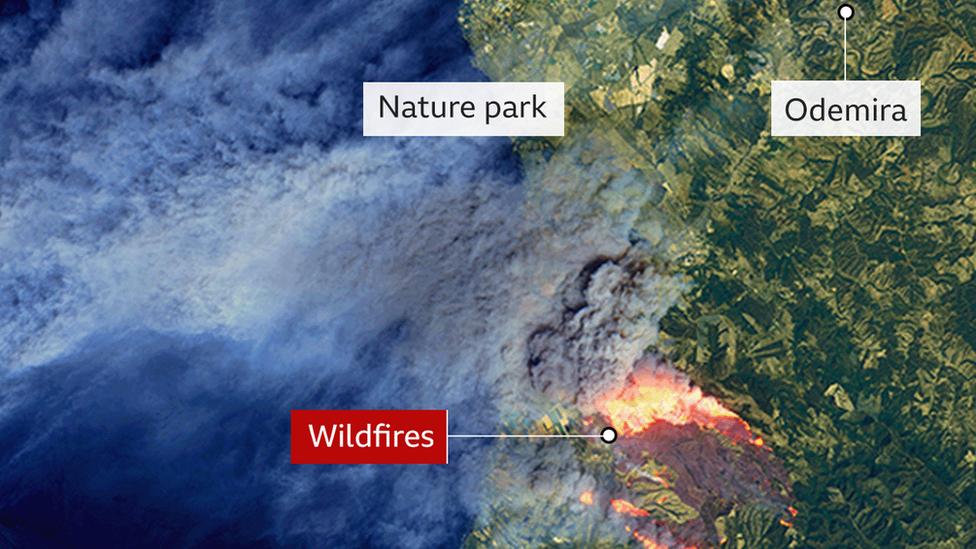 Image caption, A false-colour satellite image, combining natural colour bands with shortwave-infrared information, highlights the location of the fires
The wildfire is estimated to have destroyed at least 6,700 hectares (16,600 acres) of land.
Around 800 personnel were tackling the fires on Monday and at least nine firefighters have been injured.
Mrs Harvie-Watt praised the emergency services and said the firefighters had been heroic in their attempts against the blazes and strong, unpredictable winds.
She said: "They have worked around the clock in extreme heat and thick smoke with little food and water, often on shifts exceeding 16 hours.
"Many of the firefighters are volunteers, who all donate their pay back into the departments as they are reliant on donations."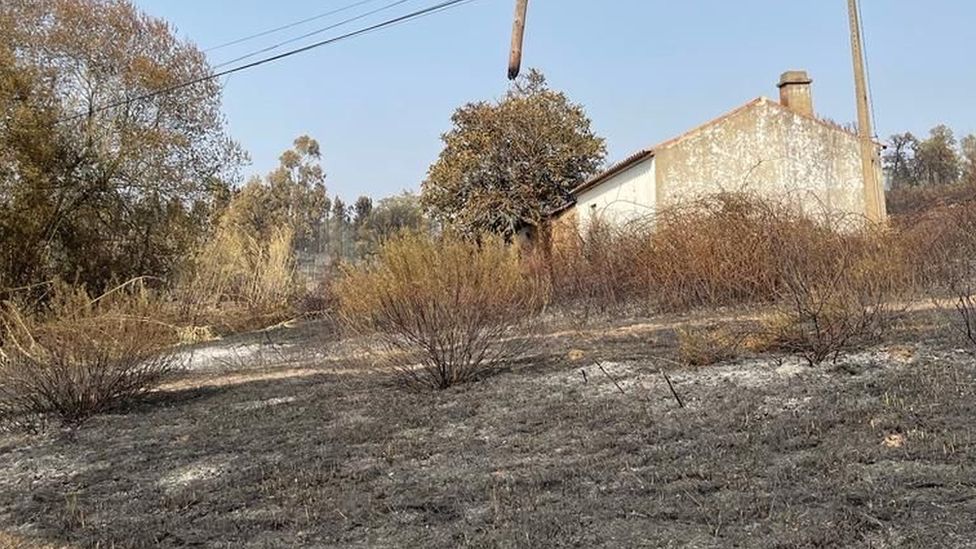 Image source, Miranda Harvie-WattImage caption, The property in São Teotónio survived the fires, but the blaze scorched the areas around it
The family returned to the property on Tuesday to assess the damage.
"Our home is still standing which is incredible as the fires are all around us, but so far so good," Mrs Harvie Watt said.

Follow BBC South on Facebook, Twitter, or Instagram. Send your story ideas to [email protected].