close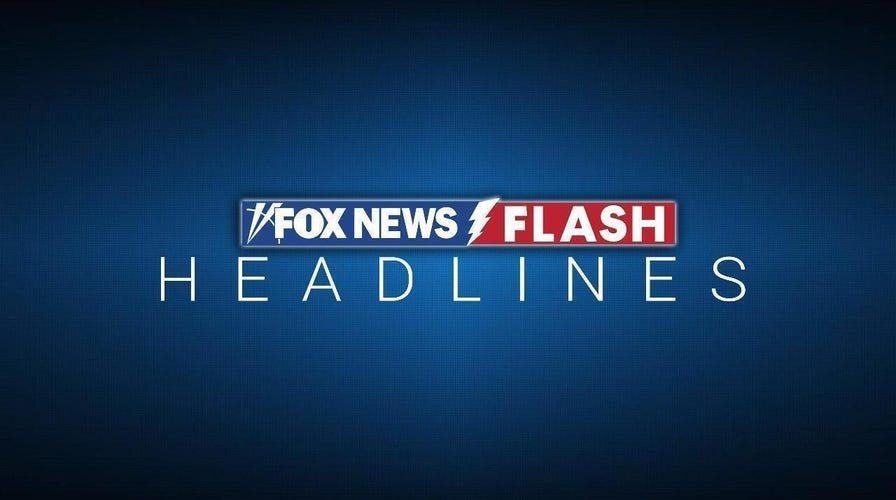 Video
Fox News Flash top headlines for October 12
Fox News Flash top headlines are here. Check out what's clicking on Foxnews.com.
Haiti declined Thursday to join neighboring Dominican Republic in reopening a key commercial border crossing, leaving some trade at a standstill and prolonging a diplomatic crisis over the construction of a canal on Haitian soil.
Dominican President Luis Abinader had closed all borders including the crossing at the northern Dominican city of Dajabon for nearly a month to protest the construction of the canal, which he says violates a treaty and will take water needed by Dominican farmers. Haiti says it has the right to build the canal and that it's urgently needed because of a drought.
Abinader's government partially reopened the borders on Wednesday including the one at Dajabon — home to a key market for commerce between the countries — but allowed only limited trade and kept a ban on Haitians entering the Dominican Republic for work, school, tourism or medical issues. He also kept a ban on issuing visas to Haitian citizens.
DOMINICAN GOVERNMENT OFFERS FINANCIAL AID TO FAMILIES AFFECTED BY DEADLY FACTORY EXPLOSION
Haiti declined to follow suit at its gate in the nearby community of Ouanaminthe, and its government did not immediately state a reason. But Moïse Charles Pierre, a delegate for Haiti's northeast region, told The Associated Press that the Dominican side needed to apologize and resume full border operations.
"Abinader needs to respect the Haitian people and apologize publicly," Pierre said.
Meanwhile, the two other border gates at Elias Pina and Independencia have opened on both sides.
The spat over the canal took center stage Thursday at an Organization of American States meeting in Washington, with sharp exchanges between Roberto Álvarez, foreign affairs minister for the Dominican Republic, and Léon Charles, Haiti's permanent representative to the OAS.
"The construction of the canal is not going to stop," Charles said, adding that Haiti was still open to dialogue but not "under the threat of dictating a solution to the Haitian population."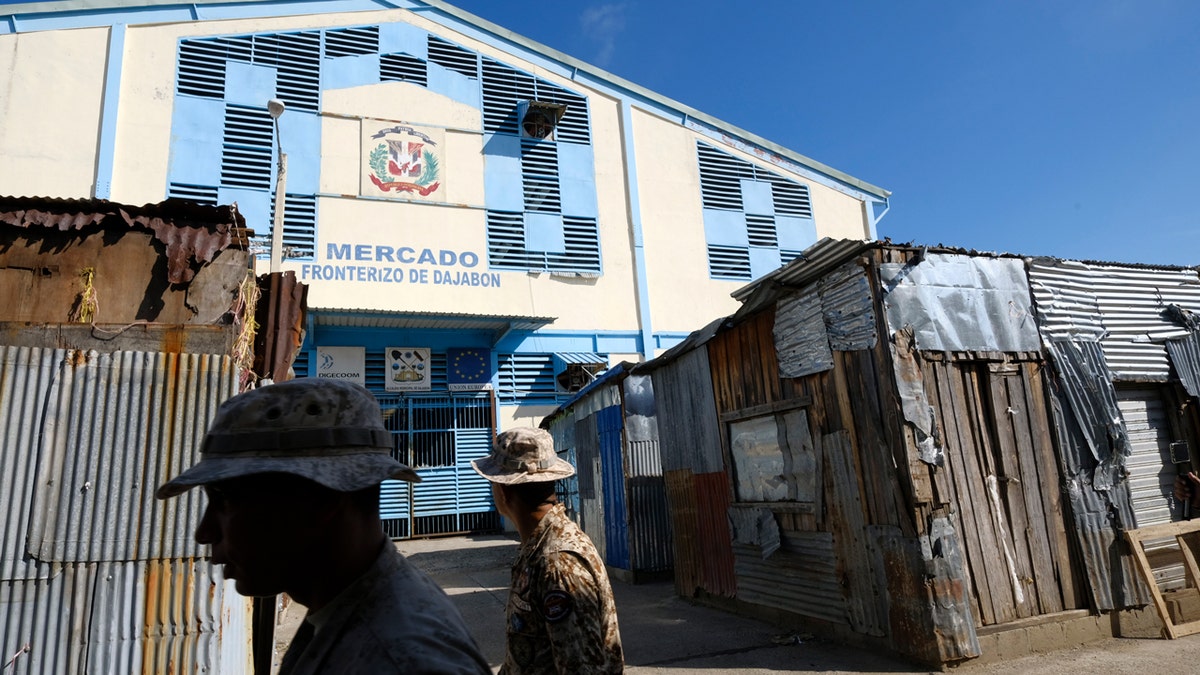 Soldiers walk along the Dominican-Haitian border in Dajabon, Dominican Republic, and Haiti, Wednesday, Oct. 11, 2023. (AP Photo/Ricardo Hernandez)
In response, Álvarez unearthed centuries-old history by mentioning Haiti's 22-year occupation of the Dominican Republic in the 1800s and said the Dominican Republic was not taking up arms over the canal dispute.
"We are not intimidating anyone. Our intention is to protect our border, our natural resources," he said, as he criticized Charles's response as "a reckless position."
During the meeting, OAS Secretary General Luis Almagro offered to send a technical team specialized in water resources and legal issues to examine the site and offered to facilitate a meeting between both sides.
The canal in Haiti aims to divert water from the Massacre River that runs along the border on the island of Hispaniola that both countries share. Haiti's government has said farmers urgently need the water to quench a drought that has killed crops in the region.
Abinader has said that construction of the canal violates a 1929 treaty and would affect local farmers and nearby wetlands.
On Thursday, former Haitian prime minister and presidential candidate Claude Joseph issued a statement rejecting allegations by a Dominican ambassador that he had ordered work on the canal in order to provoke a crisis with the Dominican Republic.
However, Jospeh insisted that Haiti has the right to build the canal.
US CITIZENS URGED TO LEAVE HAITI AS SOON AS POSSIBLE, AS STATE DEPARTMENT FLAGS 'CURRENT SECURITY SITUATION'
Since Wednesday's partial reopening at Dajabon and other border cities, vendors on the Dominican side are limited to selling goods like food and medicine and are barred from selling construction items such as concrete and metal rods. Dominican officials maintain that sale of such items would aid construction of the nearby canal.
Pierre, the Haitian official, said that in addition to keeping the border closed, authorities are working on a plan that would allow Haitian vendors to recover their wares stuck in the Dajabon marketplace since the closure.
On Wednesday, a pre-dawn fire erupted at the marketplace in Dajabon, with 26 of 28 stalls destroyed belonging to Haitians, according to Dajabon Mayor Santiago Riverón. Authorities are investigating what caused the fire.
CLICK HERE TO GET THE FOX NEWS APP
Meanwhile, Riverón said he met with Haiti's consul in Dajabon and expected to meet later with the Haitian mayor of Ouanaminthe to talk about the fire and the border reopening.