close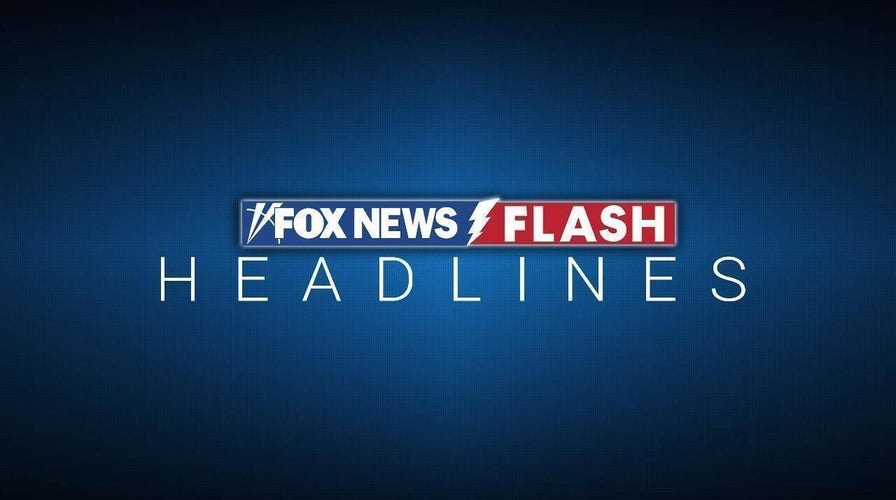 Video
Fox News Flash top headlines for October 10
Fox News Flash top headlines are here. Check out what's clicking on Foxnews.com.
Guatemalan President Alejandro Giammattei has threatened to crack down on pro-democracy demonstrations in which activists have blocked roads since early last week in support of President-elect Bernardo Arévalo.
Protesters are demanding an end to what they see as political persecution by prosecutors of Arévalo, who is due to take office in January but whose political party has been suspended on prosecutors' allegations of voter registration fraud. Arévalo, who has vowed to root out corruption, has described that and other cases brought against him as an attempted coup.
Giammattei said in a taped message late Monday that he would arrest the protest leaders, who he claimed were funded and advised by foreigners.
GUATEMALA'S PRESIDENTIAL ELECTION TAKES DRASTIC TURN AS UNEXPECTED WINNER IS CERTIFIED, PROMPTING LEGAL FIGHTS
Giammattei's remarks were the strongest attack yet on the protests, which he accused of damaging the economy and causing "vandalism." The comments suggested the president was firmly in support of his U.S.-sanctioned attorney general.
"We are requesting the appropriate arrest warrants, so that justice can be applied," Giammattei said. He claimed protest leaders "have received support and advice from foreigners," who he said "will also be arrested."
"Foreign money has been transferred to Guatemalan NGOs, and these funds have been used to feed and pay for portable toilets, in short all the logistics, for the blockades," the president said.
Attorney General Consuelo Porras — whose resignation protesters have demanded — issued a call Monday for the government to act against the largely peaceful protesters, who have taken to the streets for weeks demanding her resignation for what they say are attempts to undermine their nation's democracy.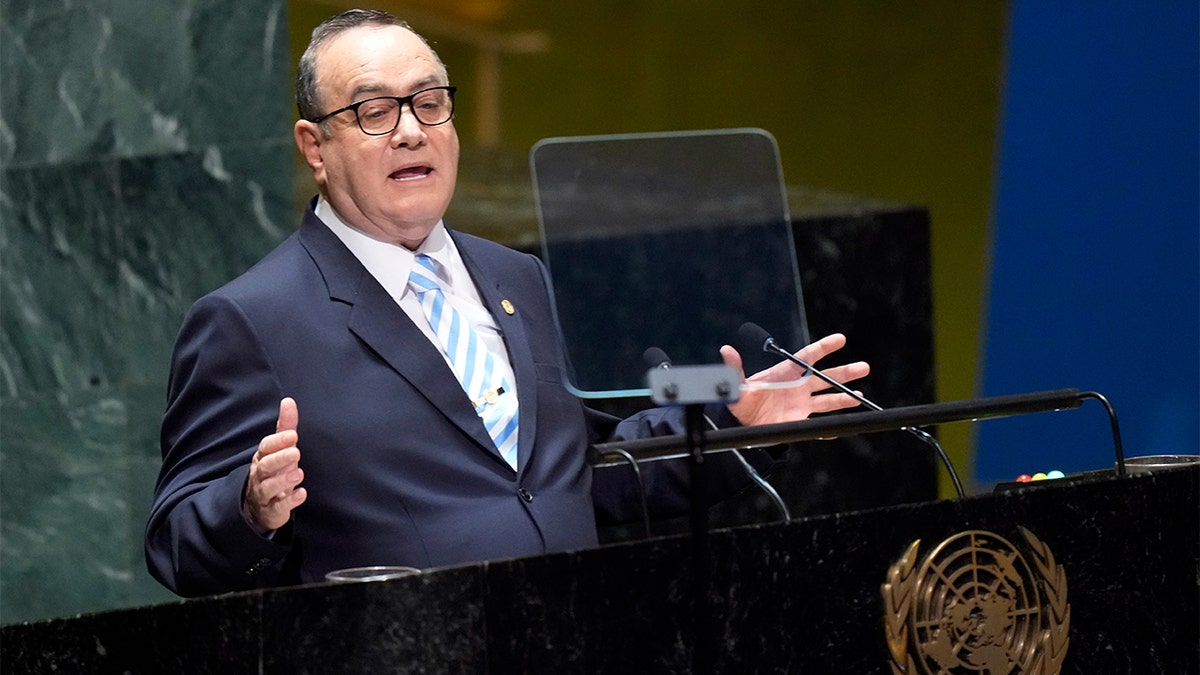 Guatemalan President Alejandro Giammattei addresses the 78th session of the United Nations General Assembly, Tuesday, Sept. 19, 2023 at United Nations headquarters. (AP Photo/Mary Altaffer)
The protests broke out in Guatemala two weeks ago following one of the most tumultuous elections in the country's recent history. The protests are fueled by accusations that Porras has tried to prevent Arévalo from taking office in January.
In a message posted to his social media accounts, Arévalo said Giammattei was endangering Guatemala's democracy by backing his controversial attorney general to the end.
"It is his responsibility as president to come out against the breaking of constitutional rule that she (Porras) has been carrying out," Arévalo said. "The way out of this crisis is to sit down and listen to the people, who have made their demands very clear."
Arévalo emerged as a political contender earlier this year, after positioning himself as a progressive outsider challenging the elite who have long controlled the Central American nation. Since then he and his Seed Movement party have faced waves of legal attacks. Those only ramped up when he won the country's elections in August.
The attacks have included raids on electoral facilities and the suspension of Arévalo's political party, effectively handicapping his ability to govern.
Such moves against the incoming leader prompted Indigenous groups and rural-dwellers – long disenfranchised in Guatemalan society – to call for an indefinite strike, which began with 14 blockades. Now two weeks into protests, the blockades have since expanded to block more than 80 roads throughout the country.
GUATEMALAN PRESIDENTIAL CANDIDATE WINS IN LANDSLIDE BUT POLITICAL ELITE COULD PREVENT HIM FROM TAKING OFFICE
In a video released Monday morning, Porras described the demonstrations against her as "illegal," and asked for authorities to forcibly clear the blocked roads and allow for the free circulation of people once again.
"I want to express my complete disagreement and distaste" of the protests, she said, adding that they "clearly violate the rights of all Guatemalans."
Demonstrators have largely been peaceful, but her message comes after a handful of incidents over the weekend. People annoyed by the road blockades drove their cars at protesters and were later arrested for causing material damage and making attempts against the lives of the people protesting.
CLICK HERE TO GET THE FOX NEWS APP
Porras and other prosecutors have been sanctioned by the U.S. government and had their entry visas withdrawn, accusing them of obstructing the anti-corruption fight and undermining democracy in the country.