close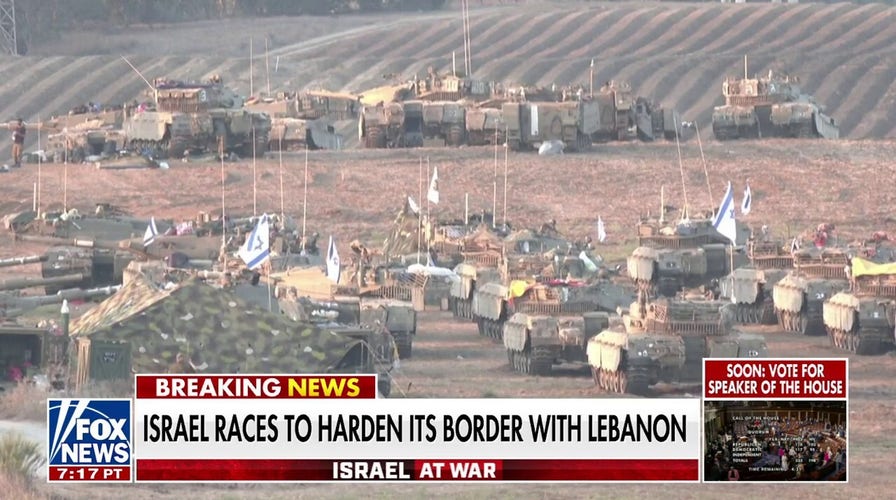 Video
Terror 'creeping in on all sides' at Israel-Lebanon border
FOX News senior foreign affairs correspondent Greg Palkot reports on the 'very active border' between Israel and Lebanon as Hezbollah and the IDF trade fire.
Climate activist Greta Thunberg posted then deleted a pro-Palestinian post on X following some backlash.
Early Friday morning, the 20-year-old Swedish activist posted a since-deleted photo of herself and three other activists with signs that read, "Free Palestine," "Climate Justice Now," "This Jew Stands With Palestine" and "Stand With Gaza." The photo included a blue octopus that had a frowning face and was sitting on one of the activists' legs.
"Today we strike in solidarity with Palestine and Gaza. The world needs to speak up and call for an immediate ceasefire, justice and freedom for Palestinians and all civilians affected," she wrote in the post. Moments later, Thunberg deleted it and shared a nearly identical photo — the same four people holding the same four signs — this time with the stuffed animal cut out of the photo.
"It has come to my knowledge that the stuffed animal shown in my earlier post can be interpreted as a symbol for antisemitism, which I was completely unaware of," she wrote in an accompanying post. "The toy in the picture is a tool often used by autistic people as a way to communicate feelings."
CLIMATE ACTIVIST GRETA THUNBERG ARRESTED WHILE PROTESTING IN LONDON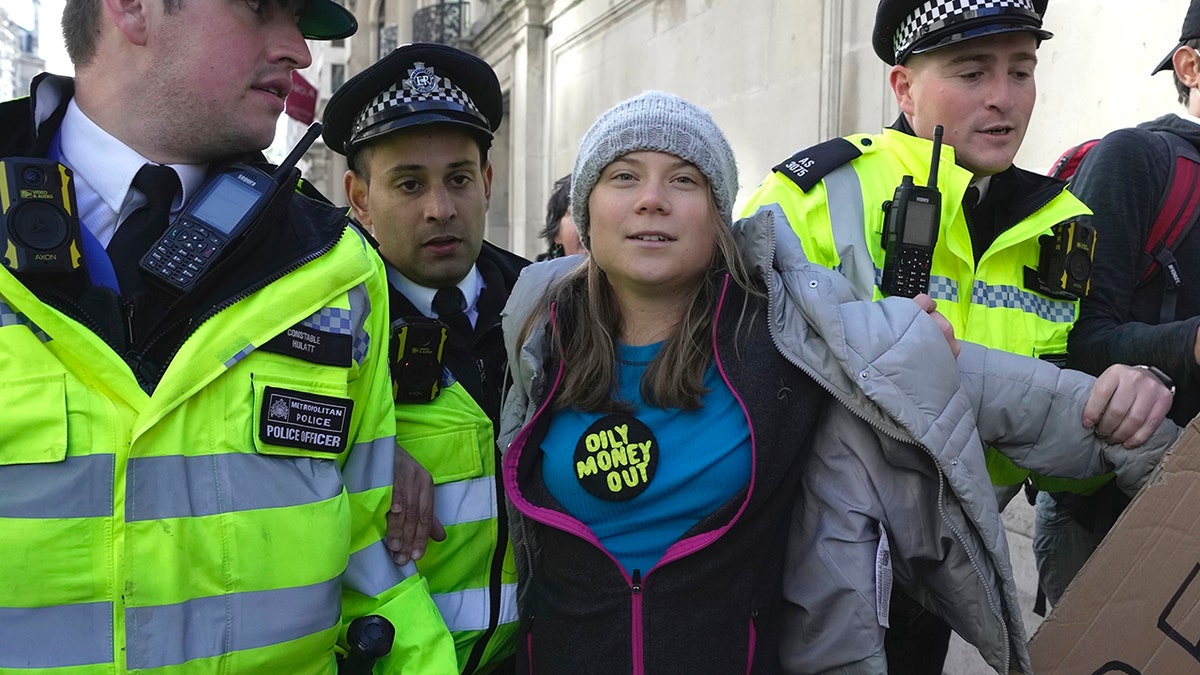 Environmental activist Greta Thunberg is taken away by police officers during the Oily Money Out protest outside the Intercontinental Hostel in London, Tuesday, Oct. 17, 2023. (AP Photo/Kin Cheung)
Thunberg, who was arrested at an energy protest in London earlier this week, said she and her activists "are of course against any type of discrimination, and condemn antisemitism in all forms and shapes."
"This is non-negotiable. That is why I deleted the last post," she explained.
Thunberg and 25 other protesters, who were gathered outside a London hotel where an oil and gas conference was taking place, were arrested by British police on Wednesday.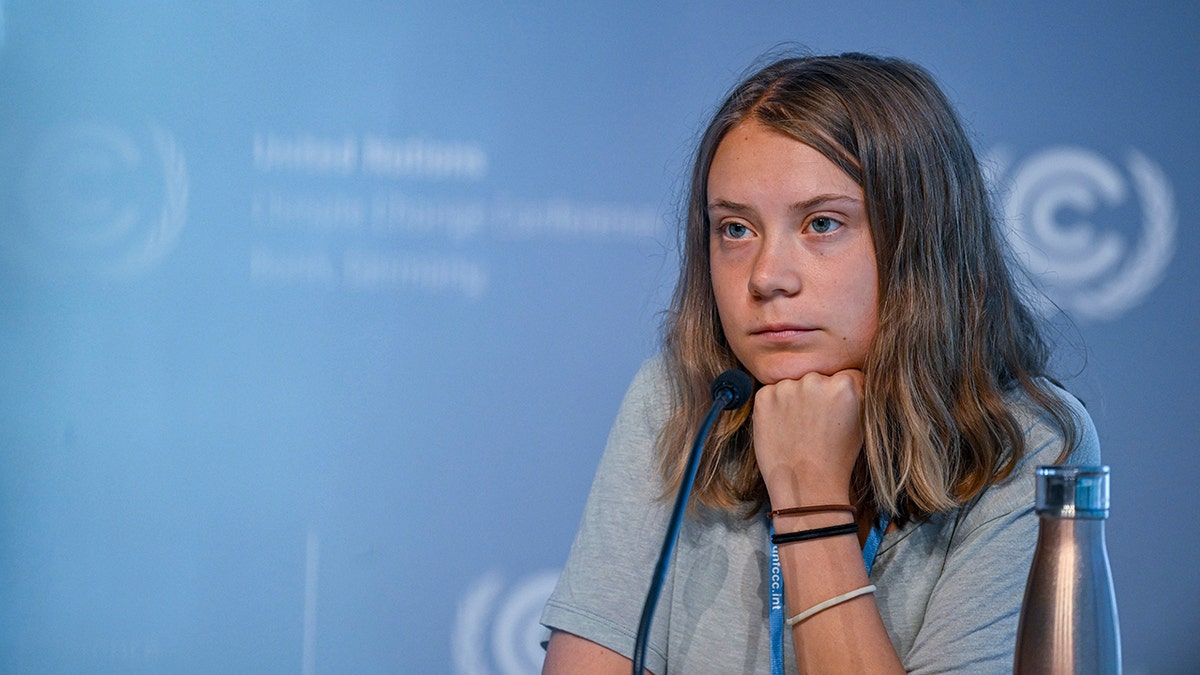 Swedish climate activist Greta Thunberg posted then deleted a pro-Palestinian post on X Friday, Oct. 20, 2023. (Sascha Schuermann/Getty Images)
GRETA THUNBERG NAMED TIME'S 2019 'PERSON OF THE YEAR'
Thunberg was charged with a public order offense for failing to comply with conditions that police said had been imposed to prevent "serious disruption to the community, hotel and guests."
She was released on bail and was ordered to appear at a hearing before London's Westminster Magistrates' Court on Nov. 15.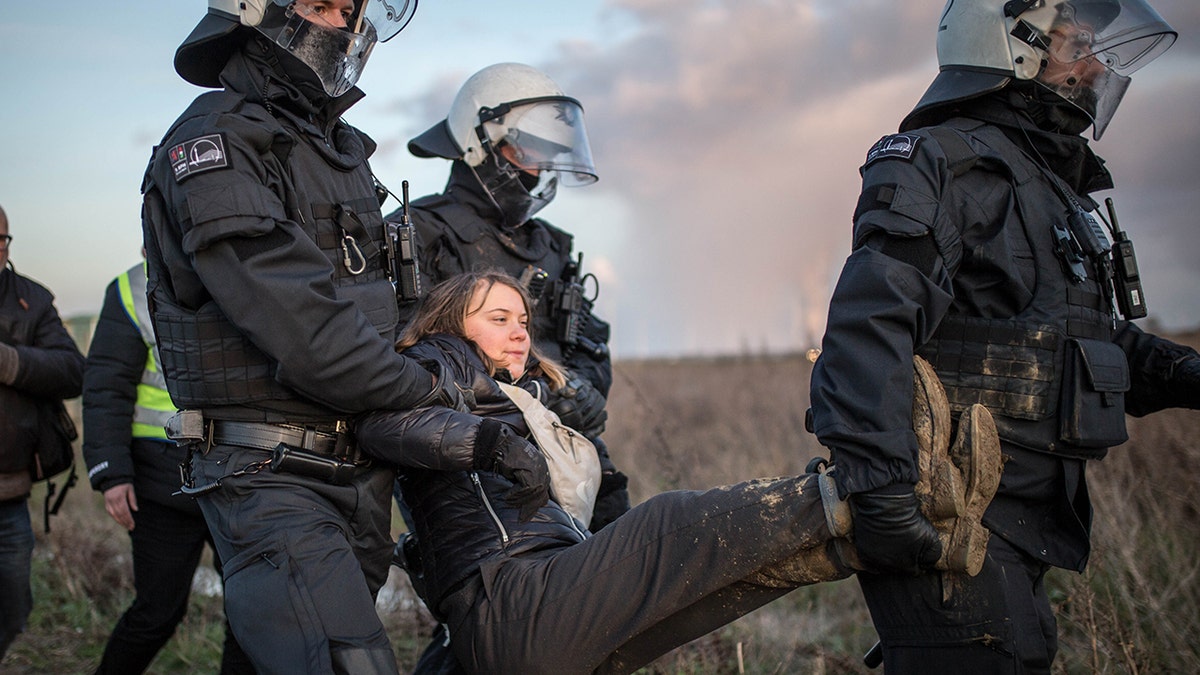 Police officers detain climate activist Greta Thunberg at a demonstration against the expansion of the Garzweiler coal mine near the village of  Luetzerath on Jan. 17, 2023 in Erkelenz, Germany. (Hesham Elsherif/Getty Images)
Thunberg became the face of young climate activists across the world after staging weekly protests in front of the Swedish Parliament in 2018 when she was just 15.
The young activist quickly rose to fame and, in 2019, she was named TIME's "Person of the Year."
CLICK HERE TO GET THE FOX NEWS APP
This year, the 20-year-old has also been detained by police or removed from protests in Sweden, Norway and Germany.
In Gaza, more than 1 million Palestinians have been displaced as Israel wages war against terror group Hamas after the group launched a massive terror attack on Israeli communities.
The Associated Press contributed to this report.