close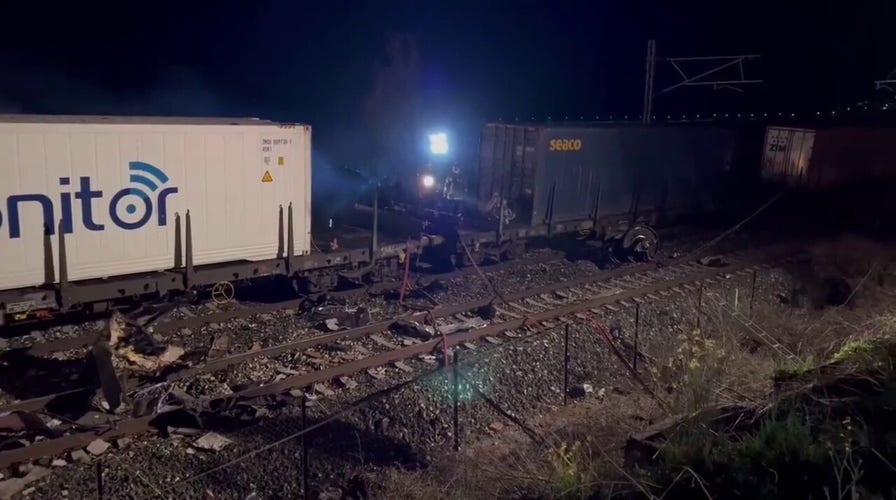 Video
Video captures aftermath of deadly Greece train crash
More than 50 people have been reported dead in Greece following a head-on collision late Tuesday. (Credit: Evangelo Sipsas/LOCAL NEWS X/TMX)
Greek Prime Minister Kyriakos Mitsotakis has apologized to the families of the 57 victims who died last week when two trains traveling in opposite directions on the same track collided head-on.
Mitsotakis wrote in a Facebook message on Sunday that in the Greece of 2023 it shouldn't be possible that no one noticed the two trains barreling toward each other on the same track line.
"As prime minister, I owe everyone, but above all to the relatives of the victims, a big sorry," Mitsotakis wrote. "Both personally, and in the name of all those who have ruled the country for years."
At least 57 people died when a passenger train with more than 350 people aboard crashed head-on with a freight carrier late Tuesday at Tempe, 235 miles north of Athens. Many of the victims were in their teens and 20s.
BODIES FROM GREECE TRAIN COLLISION THAT KILLED 57 RETURNED TO FAMILIES IN CLOSED CASKETS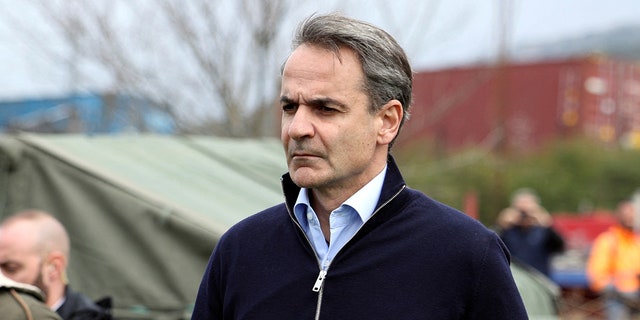 Greek Prime Minister Kyriakos Mitsotakis visited the site of a crash, where two trains collided, near the city of Larissa, Greece, on Wednesday. (Reuters/Alexandros Avramidis)
While the government initially blamed human error, Mitsotakis wrote that "we can't, won't and shouldn't hide behind human error."
The 59-year-old station master accuse of putting both trains on the same track faces multiple charges of negligent homicide and bodily harm, as well as disrupting transportation.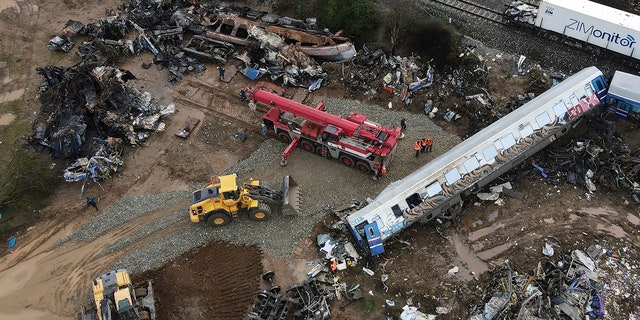 The wreckage of the trains lie next to the rail lines, after Tuesday's rail crash, the country's deadliest on record, in Tempe, about 235 miles north of Athens, near Larissa city, Greece, on Friday. (AP Photo/Giannis Papanikos)
Mitsotakis also wrote that the head-on crash could have been avoided had a digital control system been fully operational.
GREEK TRANSPORTATION MINISTER RESIGNS, STATION MANAGER ARRESTED AFTER HEAD-ON TRAIN CRASH KILLS 57
Greece has a limited rail network that doesn't reach much of the country. Despite years of modernization projects, much of the key rail control work is still manually operated.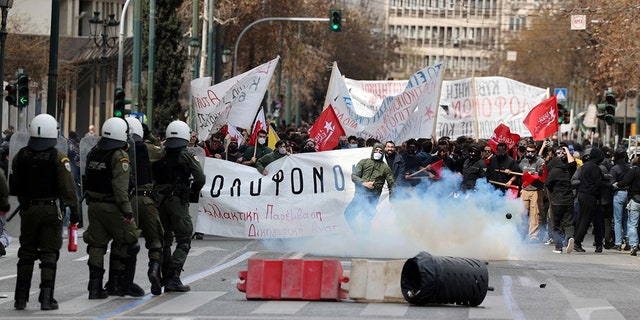 Riot police operated against demonstrators during clashes in Athens, Greece, on Sunday. Thousands of protesters take part in rallies around the country for fifth day over the conditions that led the deaths of dozens of people last week in Greece's worst recorded rail accident. (AP Photo/Yorgos Karahalis)
CLICK TO GET THE FOX NEWS APP
In the wake of the deadly accident, thousands have rallied in protest over the perceived lack of safety measures in the country's rail network.
The Associated Press contributed to this report.