close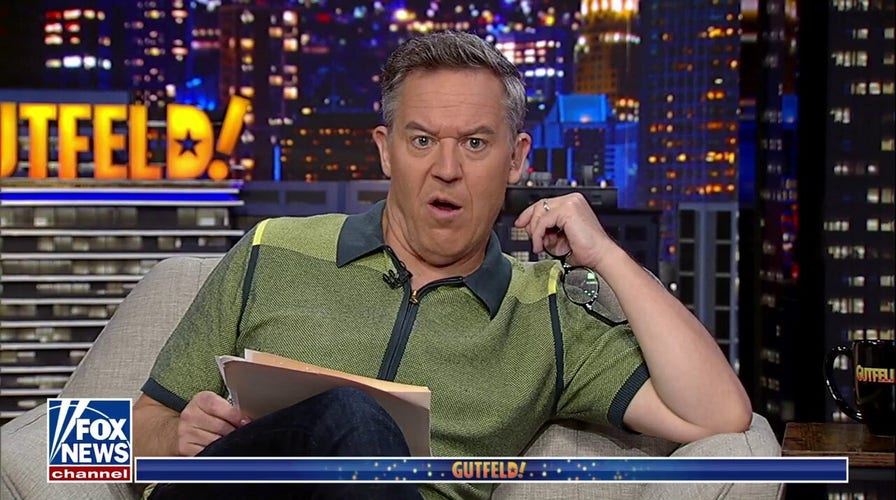 Video
Why are we copying Canada on alcohol guidance?: Gutfeld
Greg Gutfeld and guests discuss how President Biden's alcohol czar is warning that new guidance could be only two beers a week on 'Gutfeld!'
Britain beat out most countries to rank high on a list of the biggest binge drinkers in the world, sitting behind only Romania and surprise No. 1 Denmark.
"Nearly one in five adults (19%) reported heavy episodic drinking at least once a month, on average across 29 countries in 2019," the study from the Organization for Economic Co-operation and Development (OECD) found.
"This proportion varies 10-fold, from less than 3% in Turkey and Italy to more than 30% in Germany, Luxembourg, the United Kingdom and Denmark, as well as Romania," the researchers concluded.
Researchers defined "binge drinking" as having at least six drinks in a single session and found that drinking had dropped in 23 countries between 2011 and 2021, with the largest reductions occurring in Lithuania and Ireland. Latvia, Mexico and Norway experienced the largest increases in the same category.
WANT TO LIVE LONGER? FOLLOW 8 HEART-HEALTHY HABITS, SAYS THE AMERICAN HEART ASSOCIATION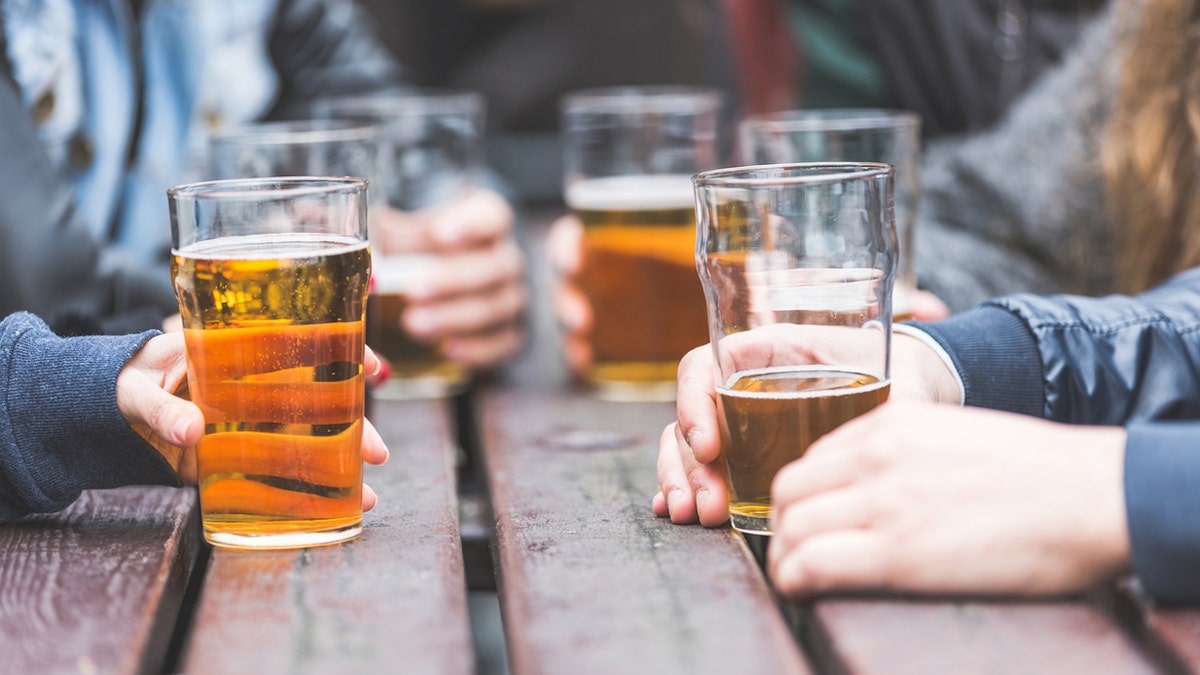 Glasses with beer on a table at a pub in London. (iStock)
About 26% of men in all countries reported heavy episodic drinking at least once a month compared to 12% of women, according to the study. Romania, which ranked at the top, reported that around 55% of men admitted binge drinking, Denmark reported just under 50% and Luxemburg reported around 46%.
Famous drinking nations that ranked lower include Ireland at eighth; Germany, home of Oktoberfest, at fifth; and the United States at 10th. Poland ranked just below the average for all nations, the Netherlands just over the average and Greece third from last. Russia notably was not included because it is not an OECD member, and talks for its inclusion halted following the 2014 annexation of Crimea.
GROWING NUMBER OF AMERICAN SCHOOLS SHIFTING TO YEAR-ROUND CALENDARS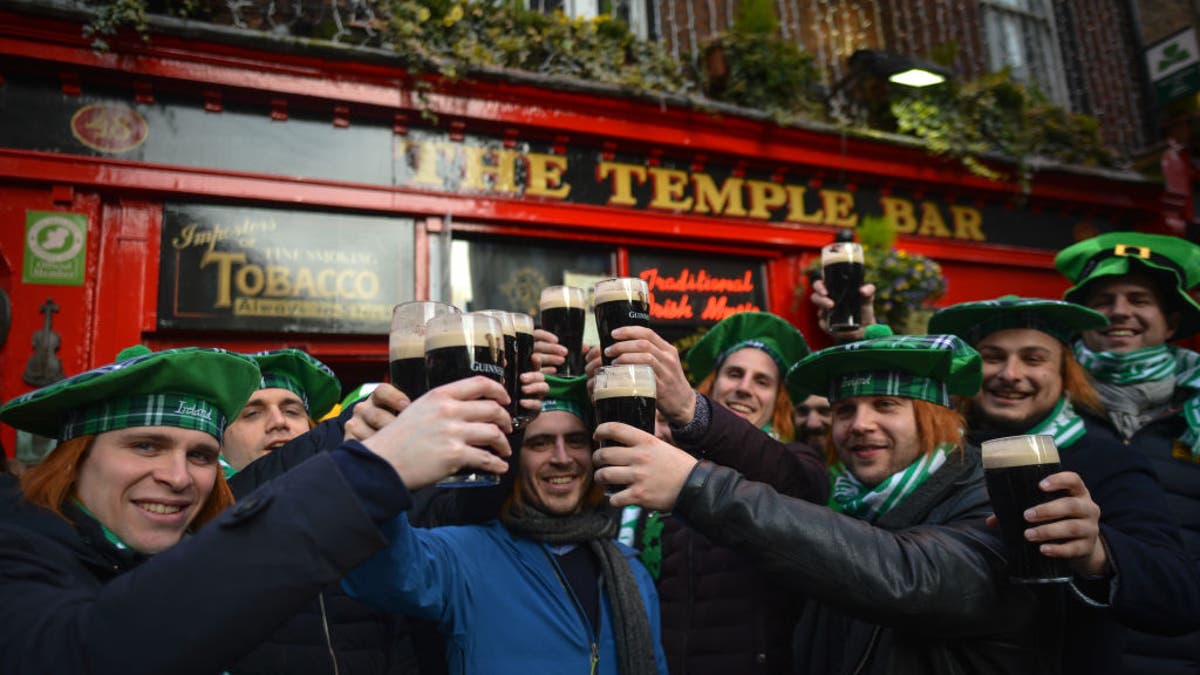 People enjoy drinking Guinness outside Temple Bar pub on the opening day of St Patrick's Day Festival March 15, 2019, in Dublin, Ireland. (Artur Widak/NurPhoto via Getty Images)
The study found that British and Danish women tied at the top of the list, but that in all countries men drank more than women. Norway and the United States had the most similar rates of binge drinking between men and women, followed closely by Spain, Greece, Italy and Turkey, the lowest-ranked nations in the study.
The OECD, an intergovernmental organization headquartered in France and counting 38 member states, included the survey as part of a wider review of health care among its members. The organization stressed that alcohol use remains "a leading cause of death and disability worldwide, particularly among those of working age," including high risk for heart disease and stroke.
DIABETES SCREENING MAY BE AS SIMPLE AS SPEAKING INTO SMARTPHONE WITH NEW AI APP, RESEARCHERS SAY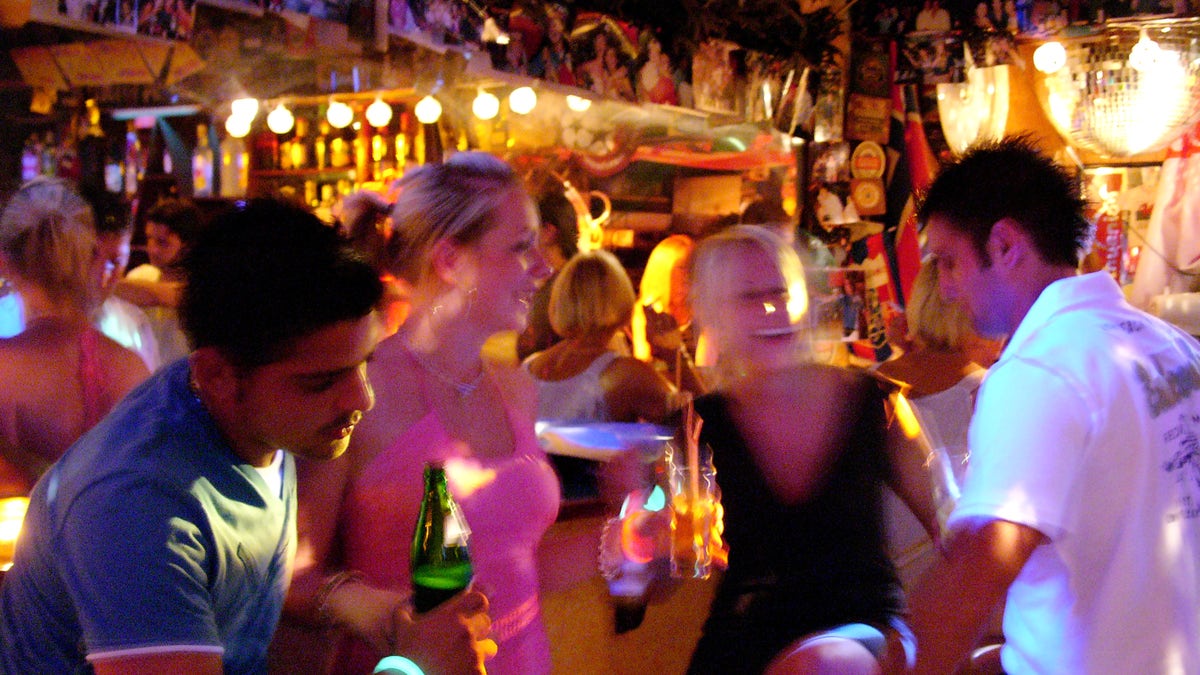 A group of people drink beer and cocktails at a bar in Kassiopi on the island of Corfu. (Pictures Colour Library/Alamy Stock Photo)
A key focus of the study looked at spending on health care specifically on policies that tackle "harmful alcohol use," including "broad-based strategies and those that target heavy drinkers."
One possible measure the study suggested was the use of "minimum unit pricing," which would seek to set a minimum price for alcohol in an effort to dissuade spending so much in one session by targeting cheap alcohol that fuels binge drinking.
CLICK TO GET THE FOX NEWS APP
Another measure suggested is the use of warning labels similar to those used on cigarettes that would warn of the dangers of alcohol consumption, a measure in place in Ireland and Scotland and one that exists to dissuade drinking while pregnant in other countries.
Ireland has mandated "population-wide" labeling, which the study implies is a major factor in driving down consumption in the country overall.
Peter Aitken is a Fox News Digital reporter with a focus on national and global news.