Gisele Bündchen is opening up about how she coped with the end of her marriage to Tom Brady.
In a new interview with Vogue Brazil, the 43-year-old supermodel reflected on how she managed her mental health during her highly publicized divorce from the 46-year-old NFL star, which was finalized in October.
"I've always trusted that every situation, no matter how challenging, has something to teach us and happens for our growth. Breakups are never easy, especially when there's a whole media speculating every step of the way," Bündchen told the outlet.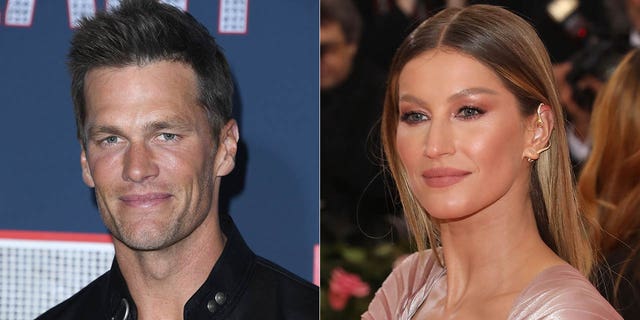 Gisele Bündchen reflected on her split from her ex-husband Tom Brady in a new interview with Vogue Brazil. (Getty)
She continued, "I tried to focus on my children, my health and my projects and dreams."
TOM BRADY AND GISELE BÜNDCHEN SHARE VALENTINE'S DAY MESSAGES AFTER DIVORCE
Bündchen and Brady, who were married for 13 years, share son Benjamin Rein, 13, and daughter Vivian Lake, 10. The quarterback also shares son Jack, 15, with his ex-girlfriend Bridget Moynahan, 52.
In her interview with the outlet, the former Victoria's Secret Angel also discussed her approach to self-care and wellness.
"There are three things I consider fundamental to feeling good: eating healthy, exercising daily, and taking time to rest your mind and body," she said.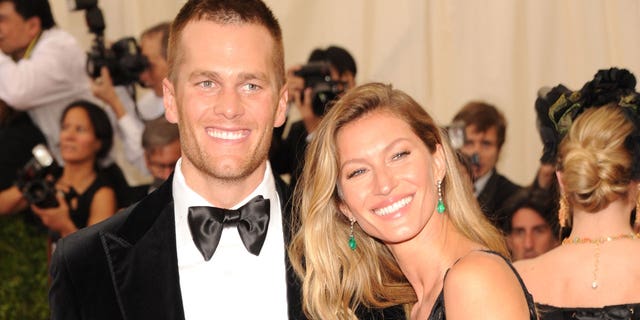 The supermodel and the NFL star were married for 13 years before divorcing last October. (Kevin Mazur/WireImage)
The Brazil native has been candid in the past about the unhealthy habits that she used to have as a young model. In her 2018 memoir "Lessons: My Path to a Meaningful Life," she detailed how she smoked cigarettes and drank a bottle of wine and three Frappachinos every day to cope with anxiety in her 20s.
Bündchen reflected on how she learned to make her health a priority and serve as an example to others in the modeling industry.
"I had to go through difficult times to understand the importance of making healthy choices in my life, and I'm very happy to share that today," Bündchen said. "I don't see it as a responsibility, but I have a great desire to share my learnings with as many people as possible."
Bündchen also explained why she previously said that she feels better at 40-years-old than she did at 20.
"Maturity has brought me a better acceptance and understanding of myself," she shared. "Today, I understand that health is my greatest wealth, essential for me to have a happy life and energy to fulfill my dreams."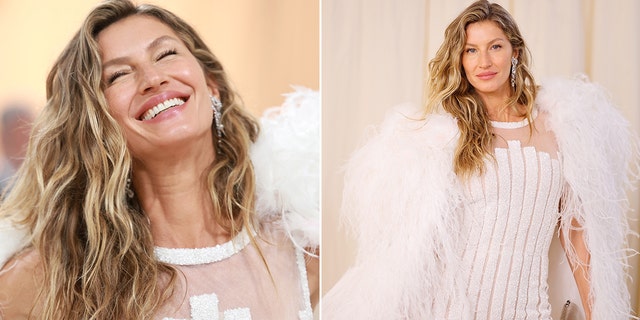 Bündchen said that "breakups are never easy" but she believes every situation "happens for our growth." (Getty Images)
Though Brady and Bündchen's marriage ultimately ended, the two appear to have maintained an amicable relationship post-split.
On Tuesday, the model showed support for her ex-husband after he shared a heartfelt post to Instagram. Bündchen left a prayers hand emoji on Brady's post, in which he reflected on his life and relationships after celebrating his 46th birthday in Africa with Vivian and Jack.
'CRAZY' TOM BRADY, KIM KARDASHIAN DATING RUMORS SEEMINGLY PUT TO REST BY FANATICS CEO MICHAEL RUBIN
The seven-time Super Bowl Champion ruminated on the "next chapter" of his life amid rumors he has kindled a romance with model Irina Shayk. Brady's post was accompanied by photos of his family and the sights of his trip.
"It was another special reminder that life is TRULY about relationships and memories…," he wrote of his getaway. "This past week of my birthday I have had much time to reflect and be grateful for all the incredible blessings.
APP USERS CLICK HERE
          View this post on Instagram                      
"I couldn't imagine growing up as a boy in San Mateo that my life would become what it has… I've experienced quite a bit in the first 45 years I have lived, and what I have loved most is the people who I have shared the most life changing events with….my children, my family, my loved ones and friends and all of you have added so much to this incredible/adventurous life.
CLICK HERE TO SIGN UP FOR THE ENTERTAINMENT NEWSLETTER
"To wake up to sunrises and untouched parts of our beautiful planet, to witness these animals in all their glory, to see how different people can live with true joy and happiness continues to bring me great lessons in learning. Anyone who knows me knows I love quotes….I have two in my mind that I want to begin this next chapter with. They are profoundly meaningful to me and maybe you will like them as well!"
Brady pointed to two quotes he drew inspiration from: "The life you lead, is the lesson you teach," and, "If I am not for myself, who will be for me? If I am not for others, what am I?"
CLICK HERE TO GET THE FOX NEWS APP
The California native added that he would keep those two quotes in mind as he started another revolution around the sun.
"I am taking these next days one at a time, focusing on being my best self for me, and others, and living a life of integrity and purpose."
Fox News Digital's Ryan Gaydos contributed to this report.