Gisele Bündchen is "sincerely happy" for ex-husband Tom Brady following his Wednesday announcement that he has decided to retire from football, but has reportedly "moved on" with her life.
"Gisele moved on with her life quite a while ago and is happy about whatever Tom chooses to do with his life now," a source close to the supermodel told People magazine, adding that "the welfare and happiness of the children" is what is most important to her.
The source stressed that she is "fine with his decisions but is not involved with them."
She is "extremely busy in her career and life" and "optimistic about her future," the source added.
GISELE BUNDCHEN SENDS HEARTFELT MESSAGE TO TOM BRADY FOLLOWING RETIREMENT ANNOUNCEMENT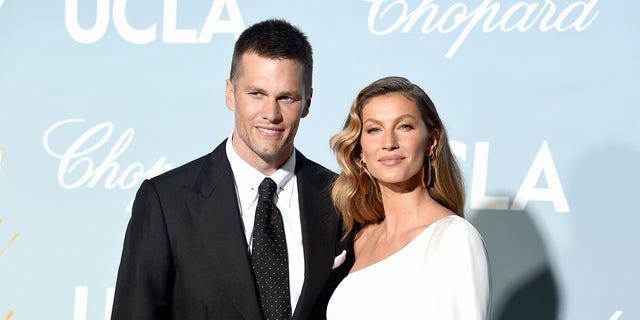 Tom Brady and Gisele Bündchen announced their split last year. 
(Photo by Kevin Winter/Getty Images)
Bündchen commented on Brady's Instagram post announcing his retirement Wednesday that she was "Wishing you only wonderful things in this new chapter of your life."
The couple split last fall after 13 years of marriage and two children: Benjamin Rein, 13, and Vivian Lake, 10.
The source added, "Keeping a positive attitude about Tom and her career is part of what you do as a parent. They are sharing their kids and spreading the love between them so they grow up as normal kids with two caring parents."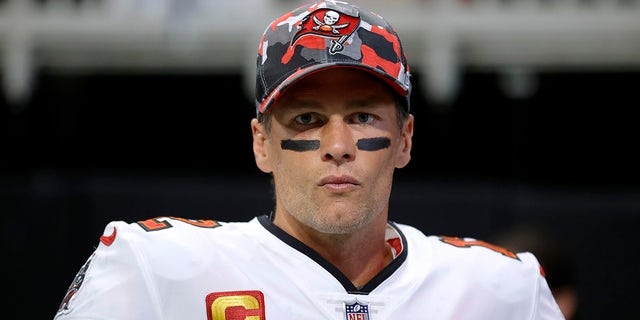 Tom Brady announced he was retiring from the NFL on Wednesday. 
(Alex Slitz)
On Wednesday, the 45-year-old seven-time Super Bowl champion posted a video message on his social media that he was retiring "for good."
Before his Wednesday announcement, the Tampa Bay Buccaneers quarterback had previously said he would leave the game a year ago before he split with Bündchen but then returned for another season.
TOM BRADY POSTS PHOTOS OF EX-WIFE GISELE BÜNDCHEN, FAMILY AND FORMER TEAMMATES AMID RETIREMENT ANNOUNCEMENT
"You only get one super emotional retirement essay and I used mine up last year," he said Wednesday.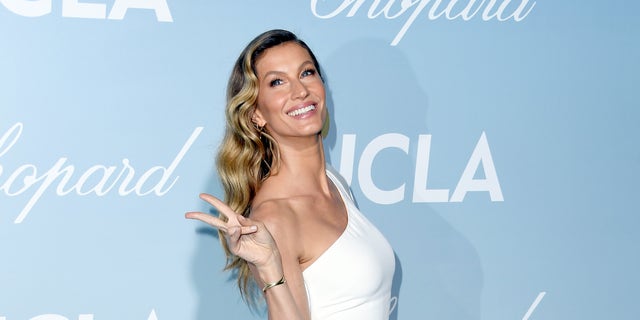 Gisele Bundchen is "extremely busy in her career and life" and "optimistic about her future," a source told People. 
(Steve Granitz/WireImage)
Last year, Brady said he was retiring to "focus my time and energy on other things that require my attention."
Last fall, Bündchen told Elle in its October issue that she had concerns about Brady continuing to play football. "This a very violent sport, and I have my children and I would like him to be more present," she said, but added, "Ultimately, I feel that everybody has to make a decision that works for [them]. He needs to follow his joy, too."
CLICK HERE TO SIGN UP FOR THE ENTERTAINMENT NEWSLETTER
The couple announced their split soon after the story was published.
Brady's retirement was "far from the only issue" in their marriage, another source told People, adding, "Gisele likes to keep things positive. She finds negativity to be toxic and she wants no part of it. She wants Tom to thrive. It's beneficial for their kids."
CLICK HERE TO GET THE FOX NEWS APP
A rep for Bündchen did not immediately respond to Fox News Digital's request for comment.