Disgraced British socialite Ghislaine Maxwell reportedly said in her interview from behind bars post-conviction for the sex trafficking of minors that she believes Jeffrey Epstein was "murdered."
Maxwell, speaking to TalkTV from FCI Tallahassee in Florida, also reportedly said she wishes she "never met" Epstein and recalled meeting Queen Elizabeth II, saying she was "honored" by the opportunity.
"I believe that he was murdered. I was shocked," Maxwell said, according to The Guardian. "Then I wondered how it had happened because as far as I was concerned, he was going to … I was sure he was going to appeal."
"And I was sure he was covered under the non-prosecution agreement. But I wasn't in the indictment. I wasn't mentioned. I wasn't even one of the co-conspirators. I honestly wish I had never met him," Maxwell added. "Looking back now, I probably wish I had stayed in England. But leaving that aside, you know, I tried to leave and start another new job and move on from the end of '98, '99."
PRINCE ANDREW BUILDING $12M LEGAL 'WAR CHEST' TO DEMAND VIRGINIA GIUFFRE RETRACT SEXUAL ABUSE CLAIMS: REPORTS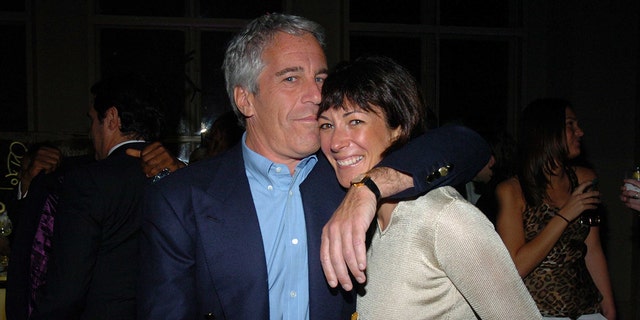 Jeffrey Epstein and Ghislaine Maxwell attend de Grisogono Sponsors The 2005 Wall Street Concert Series Benefitting Wall Street Rising, with a Performance by Rod Stewart at Cipriani Wall Street on March 15, 2005 in New York City. 
(Joe Schildhorn/Patrick McMullan via Getty Images)
"I wish I had been more successful in moving on," Maxwell said. "Because I'd been a banker, and so I should have moved on completely."
Maxwell was sentenced in June to 20 years in prison for her role in a scheme to sexually exploit and abuse multiple minor girls with Epstein over the course of a decade. Epstein was charged in Manhattan federal court in July 2019 with the sex trafficking of a minor. He was later found dead in August 2019 in his New York City cell from an apparent suicide, according to the Justice Department.
Of the Queen, Maxwell told British broadcaster Jeremy Kyle, "I thought the queen was one of the most exceptional women I ever had the honor and privilege of meeting," the New York Post reported.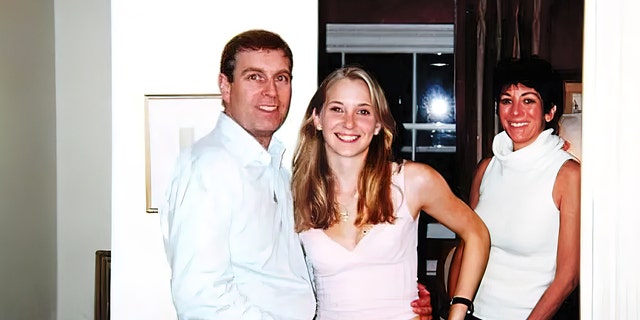 Photo from 2001 that was included in court files shows Prince Andrew with his arm around the waist of 17-year-old Virginia Giuffre who says Jeffrey Epstein paid her to have sex with the prince. Andrew has denied the charges. In the background is Epstein's girlfriend Ghislaine Maxwell. (Florida Southern District Court)
(U.S. Second Circuit Court of Appeals)
As widely reported before the full interview aired, the 60-year-old Oxford-educated Maxwell defended her "dear friend" Prince Andrew, telling Kyle she believes the infamous photo showing Virginia Giuffre, Maxwell and the Duke of York together inside Maxwell's London home in 2001 is a "fake." Maxwell said she has "no memory" of introducing the pair.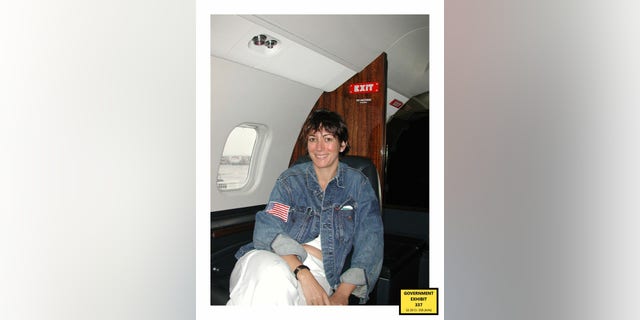 Maxwell was convicted last year of sex trafficking.
(SDNY)
Prince Andrew recently consulted with his attorneys about possibly forcing Giuffre to drop the sexual abuse claims against him – and potentially even apologize – in court, The Telegraph, The Sun and The Mirror reported in the past few days. Though at least one of his attorneys warned against it, the Duke of York reportedly is amassing a $12 million "war chest" for the legal fight.
CLICK HERE TO GET THE FOX NEWS APP
The gag order against Giuffre, included as a stipulation in the multi-million settlement paid by Prince Andrew last February, is set to expire next month. The Duke of York has denied the allegations even in settling, but he was stripped of his military and charity patronages and ordered not to use his HRH title.