close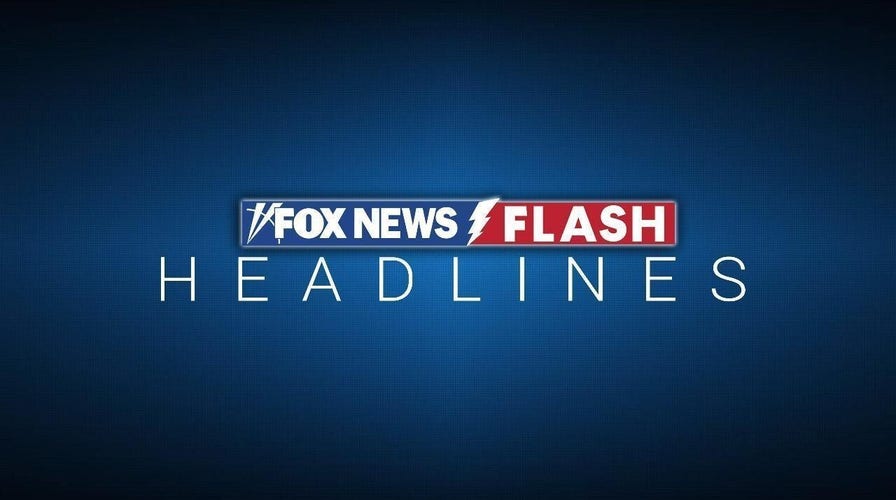 Video
Fox News Flash top headlines for March 23
Fox News Flash top headlines are here. Check out what's clicking on Foxnews.com.
German Foreign Minister Annalena Baerbock urged North Macedonia's leaders Thursday to deliver on a pledge to amend the constitution to speed up the country's path toward European Union membership.
North Macedonia has promised neighboring Bulgaria, an EU member since 2007, to add a reference in its constitution to the existence of an ethnic Bulgarian minority. In exchange, Bulgaria would lift objections to the start of EU membership talks for North Macedonia. But the amendment needs votes in parliament from the conservative opposition, which is publicly opposed to the change.
"Now that the constitution must be changed, I can only encourage you to do so. If you don't want your young people to go to Europe, you have to bring Europe here," Baerbock told reporters after talks with North Macedonia's Foreign Minister Bujar Osmani.
NORTH MACEDONIAN GOVERNMENT PLAGUED BY WAVE OF EMAILED BOMB HOAXES
"I know that the agreement you reached with Bulgaria was not easy for you … and that's why I can understand that there is a debate about it, especially when it comes to one's own identity, history, language and culture," she said.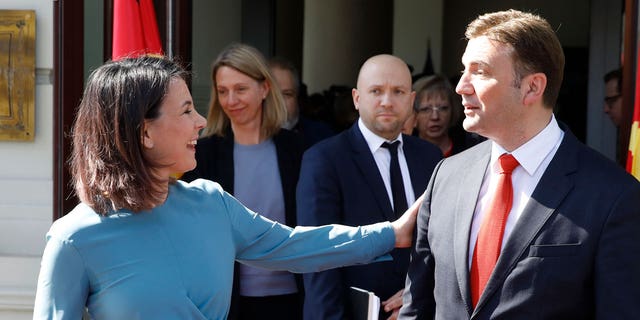 German Foreign Minister Annalena Baerbock and North Macedonian counterpart Bujar Osmani met in Skopje to discuss the fast-tracking of the Balkan nation into the European Union. (AP Photo/Boris Grdanoski)
On her visit to the capital, Skopje, Baerbock also met with North Macedonia's President Stevo Pendarovski and Prime Minister Dimitar Kovachevski.
BULGARIA MAY SUSPEND PROJECTS WITH NORTH MACEDONIA ON ACCOUNT OF HATE CRIMES
North Macedonia and neighboring Albania have been candidate countries since 2005 and launched membership negotiations with the EU last year in a process expected to take years.
Disputes with neighbors have held up accession talks. A spat with Greece over the use of the name Macedonia and the region's ancient heritage lasted decades.
The latest dispute between North Macedonia and Bulgaria is also centered around Macedonian identity, as well as history, language, and culture.
CLICK HERE TO GET THE FOX NEWS APP
The constitutional amendment requires a two-thirds majority in the 120-seat parliament, or 80 votes. But the governing coalition led by the center-left Social Democrats is only backed by 64 lawmakers.