close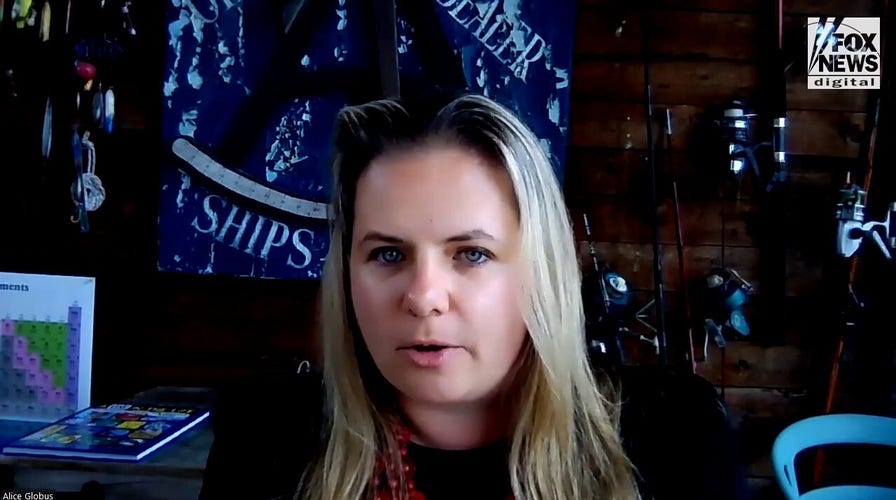 Video
Artificial intelligence can 'minimize' hackers' damage to critical infrastructure
Alice Globus, head of Nanotronics, said AI could minimize the damage done by recent malware attacks on hospitals and the Colonial Pipeline shutdown in 2021.
Germany has invested heavily into what officials say will help them find the future of combat through an artificial intelligence (AI) virtual training area some have dubbed a military "metaverse."
"We compete with the big ones in the industry," GhostPlay project manager Gary Schaal, a professor at Helmut Schmidt University in Hamburg, wrote in a press release. "Our [Unique Selling Point]: agility and the ability to quickly show results."
Developer 21strategies pulled together a mix of start-ups and defense academics to create the virtual battlefield GhostPlay, which allows developers to test out different weapons and systems inside a risk-free environment.
The German Defense Ministry funded the project as part of a 500 million euros ($540 million) COVID-19 spending package that intended to help revive the country's high-tech defense sector, Defense News reported.
TECH GIANT TO SHIELD CUSTOMERS FROM IP LAWSUITS RELATED TO AI TOOLS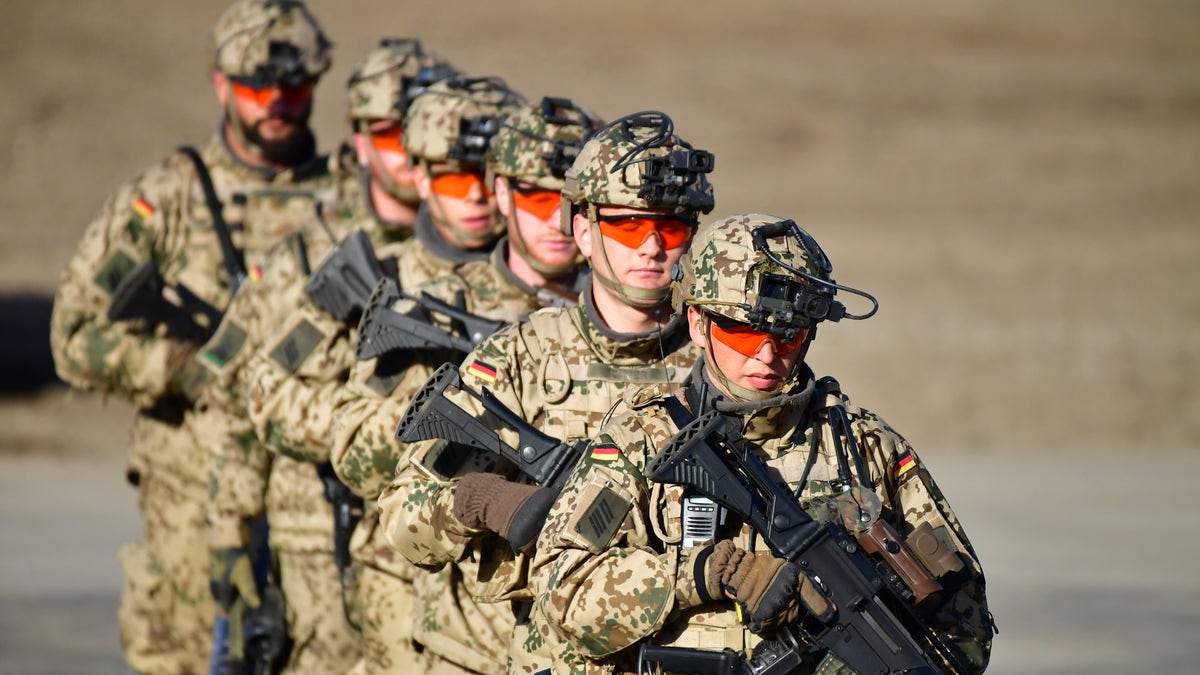 German soldiers are shown during a training exercise near Munster, Germany, on Sept. 28, 2018. (Alexander Koerner / Getty Images)
The GhostPlay website describes the platform as a "simulation environment AI-based decision-making at machine speed."
"Novel, superior courses of action can be developed by simulating complex military battle scenarios," the company wrote. "As a result, flexibility and superiority can be achieved at the strategic, tactical and operational levels."
The simulations can create "unpredictable" conditions to improve the thoroughness of testing and depth of preparation for military planning, the developers said.
WHAT IS ARTIFICIAL INTELLIGENCE (AI)?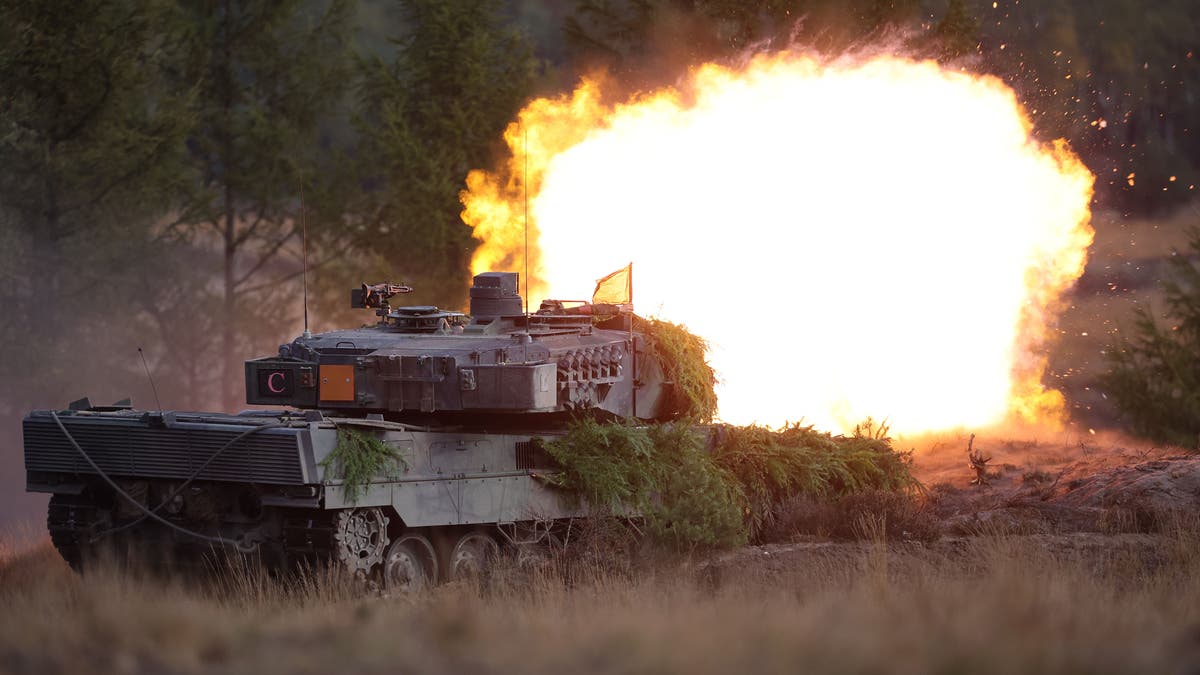 A German Puma infantry fighting vehicle is shown during a training exercise in Ostenholz, Germany, on Oct. 17, 2022. (Ronny Hartmann / AFP via Getty Images)
One of the key aspects that sets the program apart rests in the use of "third-wave" algorithms, which 21strategies CEO Yvonne Hofstetter says creates more "human-like" decision-making from the simulated units.
She explained that second-wave algorithms merely optimize or speed up decision-making, but the third-wave will help create new situations and determine novel actions.
The platform also seeks to recreate environments "down to the last leaf," according to Hofstetter, which GhostPlay achieves through aggregating satellite photos and local databases on everything from housing to vegetation.
TECH COMPANY BOASTS IT CAN PREDICT CRIME WITH SOCIAL MEDIA POLICING THROUGH ARTIFICIAL INTELLIGENCE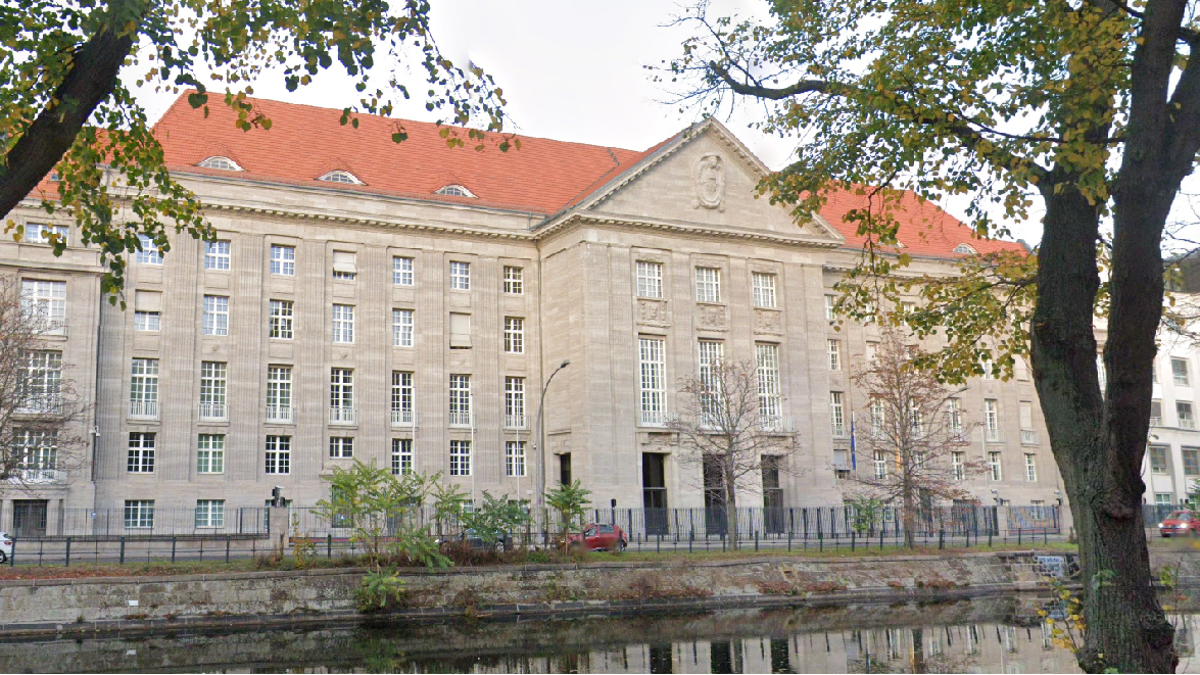 This view shows the Federal Ministry of Defense headquarters in Bonn, Germany. (Google Maps)
"There is enough info … kind of scary, really," Hofstetter said.
The most promising exercise the platform has recently explored looks at how to best optimize swarm tactics, particularly loitering munitions. The Office of Army Development has collaborated with the platform precisely due to its ability to recreate detailed environments in which the munitions would deploy.
CLICK HERE TO GET THE FOX NEWS APP
According to a press release from Hensoldt, a multinational company that provides financing to the GhostPlay platform, "In order to optimally enable highly complex defense systems, we need to master artificial intelligence in its entire range … to this end, we develop many AI competencies in-house and supplement them in a very targeted manner."
Peter Aitken is a Fox News Digital reporter with a focus on national and global news.