close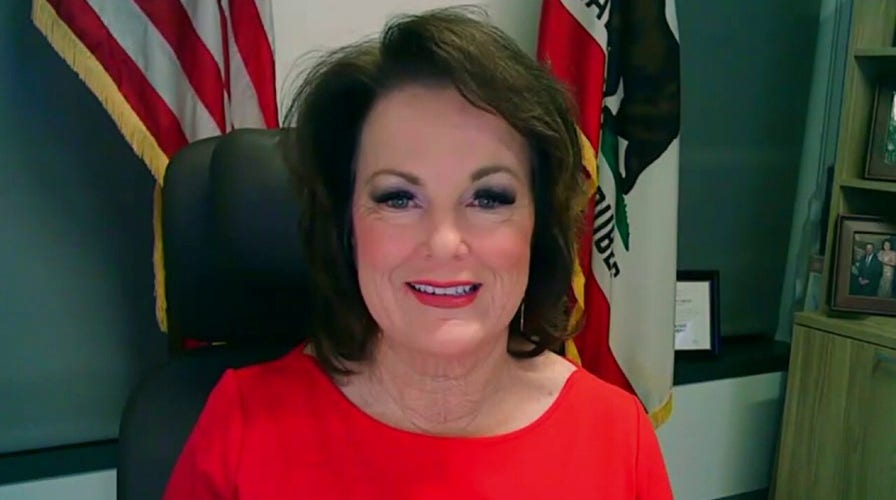 Video
Shannon Grove: Dems not willing to put a strikeable offense for sex crimes is 'appalling'
State Sen. Shannon Grove, R-Calif., weighs-in on California Democrats reducing penalties for sex crimes and shares details on a bipartisan bill to crack down on human trafficking on 'The Next Revolution.'
A German man offering babysitting services online has been convicted of child sex abuse charges after being accused of committing crimes that horrified even veteran investigators.
The 45-year-old man was convicted Tuesday in a Cologne, Germany regional court and sentenced to 14 years and six months after investigators say he had documented the abuse of babies, children and teenagers, and shared videos and images of "unimaginable brutality" with dozens of people.
The man's identity was not publicly released due to "privacy reasons", according to Associated Press.
In total, prosecutors say the man was involved in more than 120 cases of sexual abuse against 13 children between 2005 and 2019, with the youngest victim being just 1 month old.
LISTEN: THE FOX TRUE CRIME PODCAST WITH EMILY COMPAGNO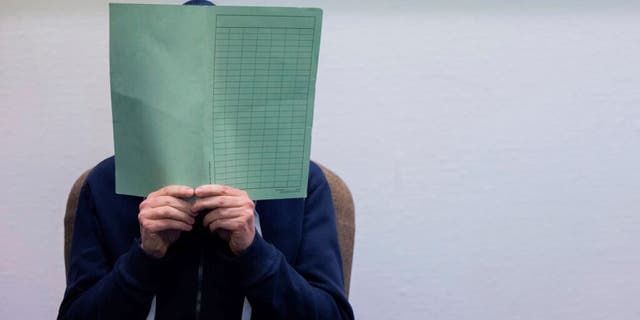 The defendant in the Wermelskirchen abuse complex holds a folder in front of his face in the courtroom in Cologne, Tuesday, Feb. 28, 2023.  (Rolf Vennenbernd/dpa via AP)
When investigators arrested the married man at his home in Wermelskirchen, Germany, investigators said they had never previously "encountered such a level of inhuman brutality and callous indifference to the suffering of young children."
In addition to the prison time, the man is required to pay damages to his victims with amounts ranging between 5,000 and 100,000 Euros, ZDF Heute reported.
The man, an IT expert, is said to have forced children he babysat to perform sex acts that he filmed and stored on his computer. Investigators reportedly found 32 terabytes of data on his devices that included 500,000 images filed and 1.5 million video files.
SERIAL KILLER'S CHILD-RAPIST CELLMATE FOUND DEAD IN A CALIFORNIA PRISON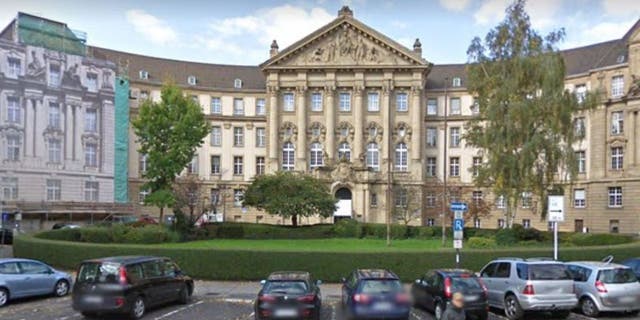 Higher Regional Court of Cologne, Germany (Google Earth)
'DANCES WITH WOLVES' ACTOR NATHAN CHASING HORSE INDICTED ON 19 COUNTS IN SEX ABUSE CASES
Prosecutors had asked the court to impose a 15-year sentence, the maximum length normally permitted under German law, arguing that the defendant's crimes were particularly grave.
The defendant admitted to the allegations during his trial and described them as "despicable", according to German news agency dpa.
CLICK HERE TO GET THE FOX NEWS APP
The Associated Press contributed to this report
Andrew Mark Miller is a writer at Fox News. Find him on Twitter @andymarkmiller and email tips to [email protected].