Ray Stallings Smith III, a former Trump campaign lawyer, has pleaded "not guilty" to the election meddling charges brought against him in Fulton County, Georgia.
Smith's attorney filed court documents Monday that waived his formal arraignment and entered a "not guilty" plea to each of the 12 counts in District Attorney Fani Willis' racketeering case against former President Trump. Trump and his 18 co-defendants are accused of violating Georgia's racketeering law in an alleged plot to overturn President Biden's victory in the state after the 2020 election.
"It is counsel's understanding that by filing this waiver of arraignment, prior to the arraignment date, that Mr. Smith and the undersigned counsel are excused from appearing at the arraignment calendar on September 6, 2023," the document states.
An attorney for Smith did not immediately respond to a request for comment.
DEMS' CLAIMS THAT TRUMP IS 'DISQUALIFIED' BY 14TH AMENDMENT NOT 'GOING TO FLY': EX-CLINTON SCANDAL PROSECUTOR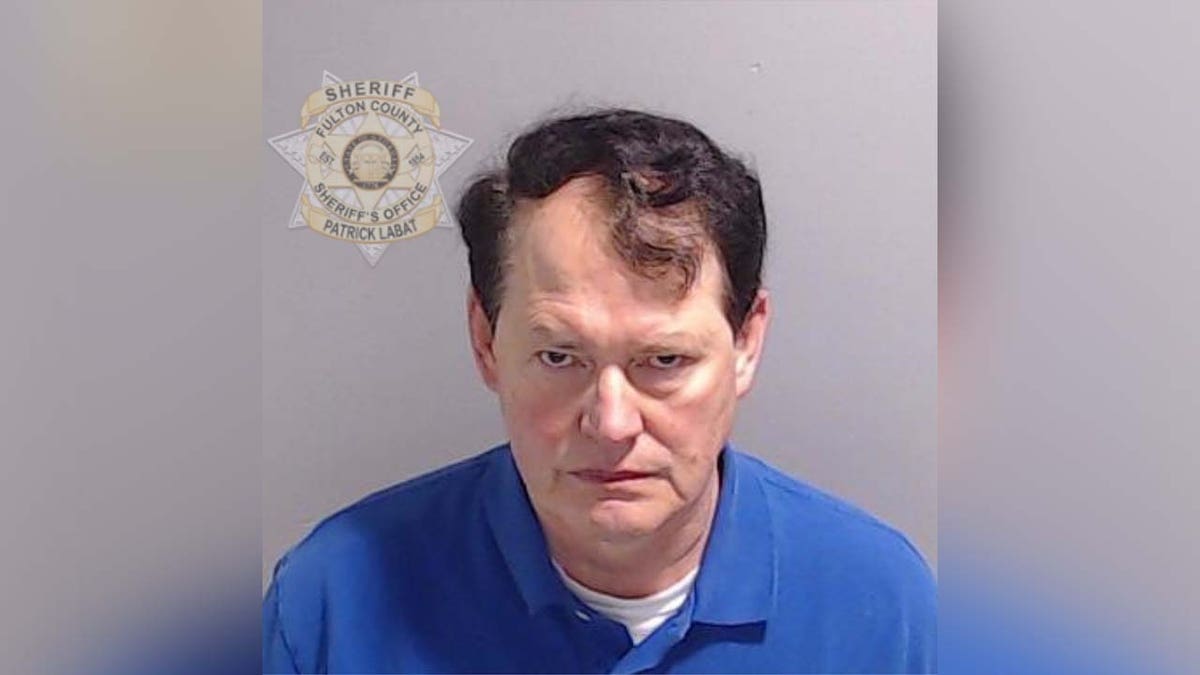 Former Trump attorney Ray Smith's mugshot. (Fulton County Sherriff's Office)
Smith is the first of Trump's co-defendants to enter a plea in the Georgia 2020 election case. By waiving his arraignment, Smith and his attorney will not be required to appear in court next week when the other defendants are expected to enter their pleas.
Fulton County prosecutors charged Trump and all 18 others with at least one count of violating the Georgia RICO Act—the Racketeer Influenced And Corrupt Organizations Act.
Other charges Trump and the defendants are facing include Solicitation of Violation of Oath by a Public Officer; Conspiracy to Commit Impersonating a Public Officer; Conspiracy to Commit Forgery in the First Degree; Conspiracy to Commit False Statements and Writings; Conspiracy to Commit Filing False Documents; Conspiracy to Commit Forgery in the First Degree; Filing False Documents; and Solicitation of Violation of Oath by a Public Officer.
MARK MEADOWS TO MAKE FIRST COURT APPEARANCE IN GEORGIA ELECTION CASE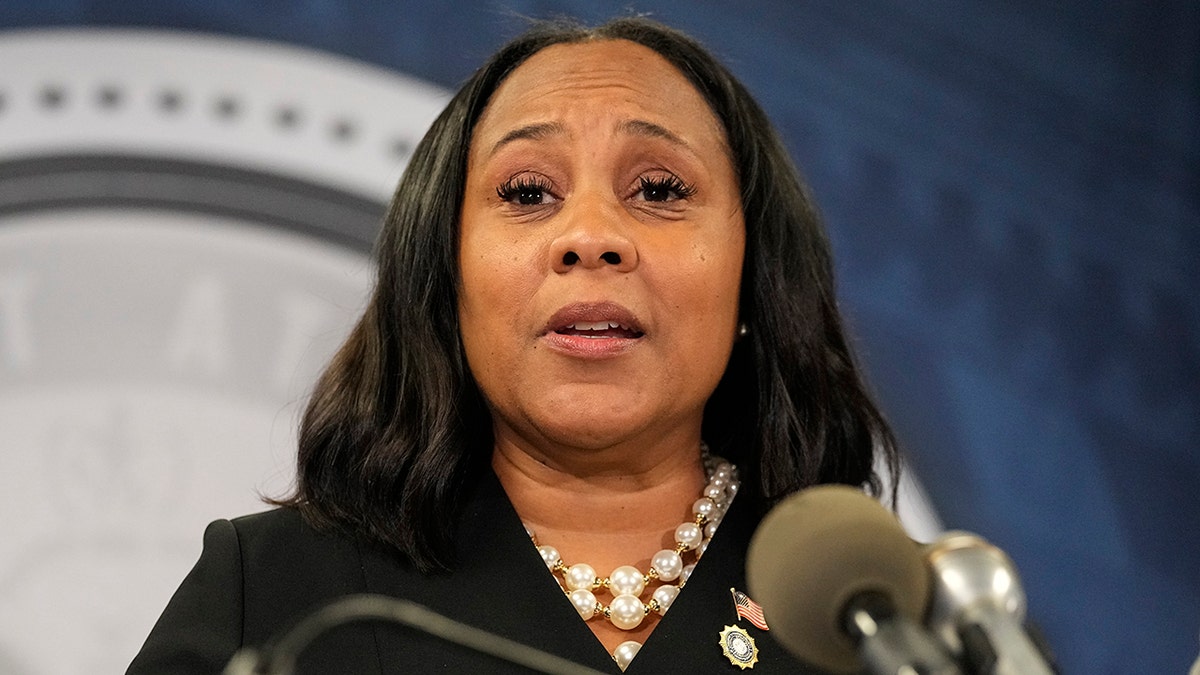 Fulton County District Attorney Fani Willis speaks in the Fulton County Government Center during a news conference, Monday, Aug. 14, 2023, in Atlanta. Former President Trump and several allies have been indicted in Georgia over efforts to overturn his 2020 election loss in the state. (AP Photo/John Bazemore)
The 97-page indictment contains 12 counts against Smith, who is accused of illegally asking state lawmakers to appoint a different set of electors from Georgia who would cast their votes for Trump in the Electoral College.
In 2020, Smith participated in state legislative hearings on behalf of the Trump campaign, arguing it was "impossible" to certify Biden's victory.
"Because of irregularities and abject failure of the secretary of state of this state and the counties to properly conduct of the election it is impossible — impossible — to certify the results of the 2020 presidential election," Smith told the Georgia State Senate Judiciary Subcommittee at the time. He argued that Georgia's election was "flawed" and claimed state lawmakers held the power to choose presidential electors in the event of gross "irregularities" in a presidential election.
TRUMP CO-DEFENDANT, HEAD OF BLACK VOICES FOR TRUMP DENIED BAIL AND WILL REMAIN IN PRISON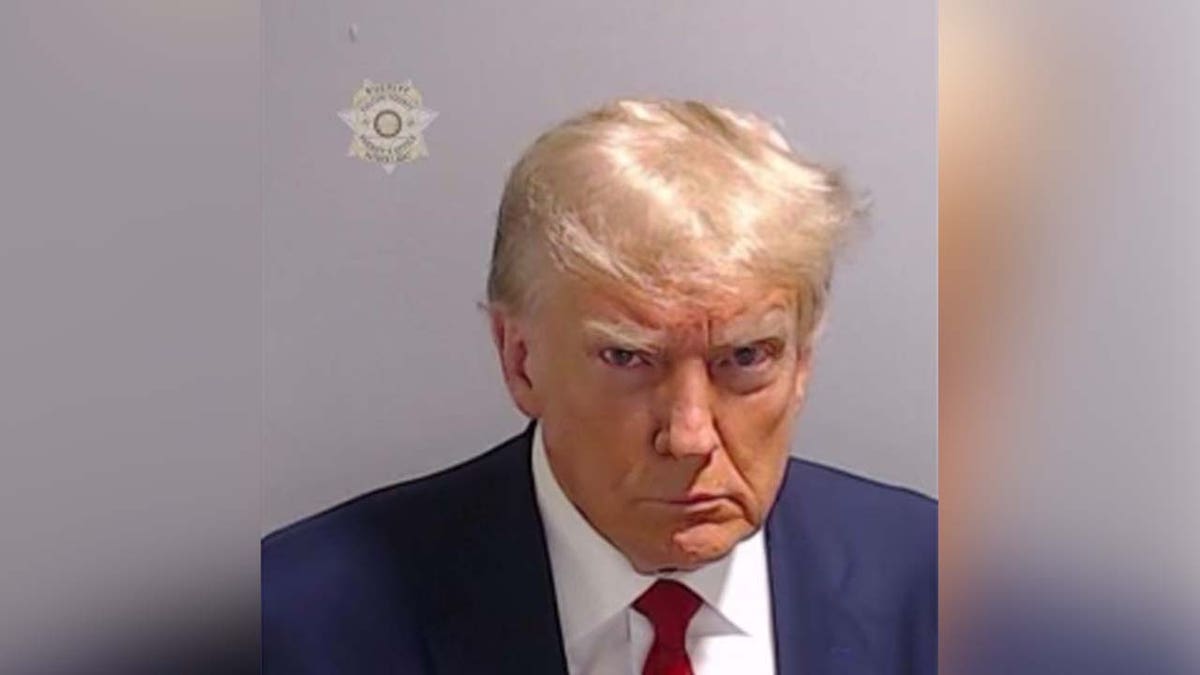 Former President Trump's mugshot. (Fulton County Sheriff's Office)
Smith presented the Trump campaign's case that Georgia election code was not followed in 2020 to lawmakers— claims tossed out of court — and interviewed several witnesses put forward by Trump's defense team. He now faces three counts of soliciting a public officer to violate their oath and two counts of making false statements at the hearings.
CLICK HERE TO GET THE FOX NEWS APP
Smith also faces six counts in connection to an alleged scheme to submit a false slate of electors, including forgery, two false statement charges and several conspiracy counts.
Fox News' Ronn Blitzer contributed to this report.