close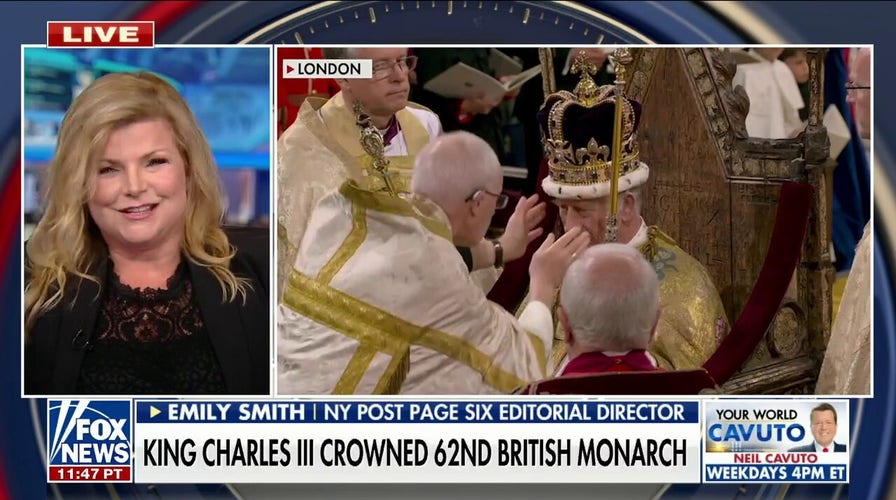 Video
King Charles III's coronation was 'spectacular': Emily Smith
New York Post Page Six editorial director Emily Smith joins 'Fox News Live' to recap the coronation of King Charles III.
Gen Z Americans have increasingly slipped into using a British accent in a number of situations, and some have pointed to a new cross-culture pollination of television shows.
"There are various reasons why people choose to adopt a new accent, such as professional advancement, cultural identity, improved communication or simply for enjoyment or to create entertainment," Calbert R. Graham, a senior research fellow in linguistics at the University of Cambridge, told Fox News Digital.
"Further research is necessary to understand the reasons behind this current trend among Gen Z. However, it should be emphasized that this phenomenon is not entirely new," Graham explained. "With the prevalence of social media platforms like TikTok, people can now easily share their experiences and creations.
"Rather than writing about these experiences in a diary — as I would do in my day — they can create videos to share with their followers, thus amplifying the visibility of accent adaptation."
HOLLYWOOD EXOTIC DANCERS BECOME ONLY UNIONIZED STRIPPERS IN US AFTER PETITIONING FOR 'DIGNITY AND RESPECT'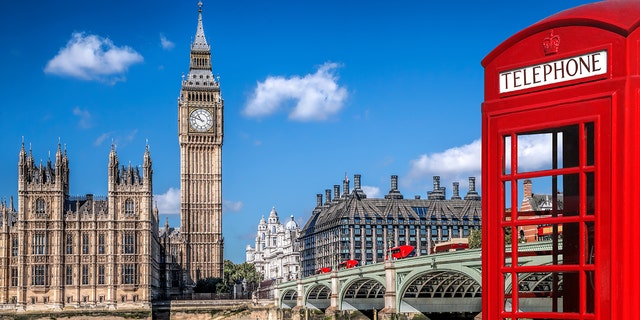 London is among the most popular international destinations for summer 2023.  (iStock)
A recent report from The Guardian included a number of anecdotal stories about Americans in their early to mid-20s, now the upper limit of Gen Z, who discuss the reasons why they sometimes use a British accent.
Kyra Green uses the accent to add "a little bit of confidence and pizzazz when I didn't feel it internally."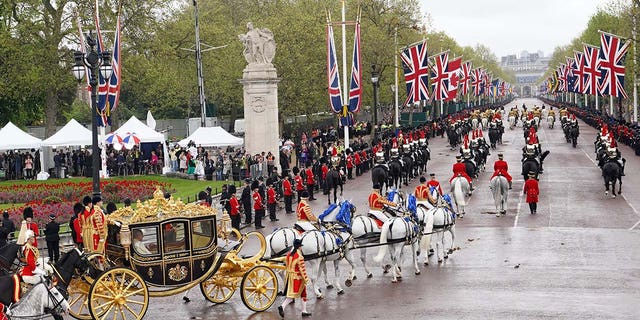 King Charles III and Queen Camilla are carried in the Diamond Jubilee State Coach as the King's Procession passes along The Mall to the coronation ceremony in London May 6, 2023.  (Niall Carson/PA Images via Getty Images)
Green, who appeared on "Love Island," professed a love of the U.K. original series, saying the accent "really took over" when she started watching.
"It blew the accent the f— up, and everyone was obsessed with their cute little sayings, like 'doing bits'," Green explained.
The resurgence of popular British TV shows and characters, such as Netflix's wildly popular "Bridgerton," is amplified by social media, with shows from almost 20 years ago popping up on TikTok in the form of memes.
AMERICA'S EXECUTIVES ARE NOT IN TOUCH WITH LIVED REALITY OF RACE IN THE WORKPLACE; IT'S WORSE THAN YOU THINK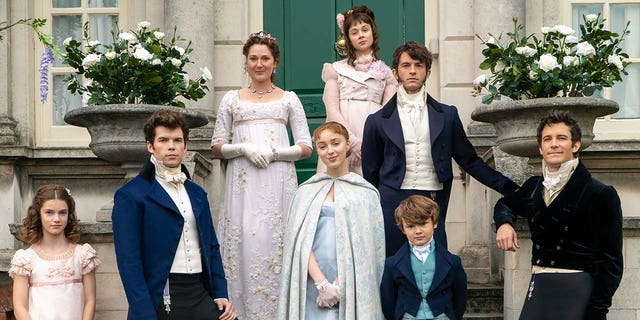 "Bridgerton": (L to R) Florence Hunt as Hyacinth Bridgerton, Luke Newton as Colin Bridgerton, Ruth Gemmell as Lady Violet Bridgerton, Phoebe Dynevor as Daphne Bridgerton, Claudia Jessie as Eloise Bridgerton, Jonathan Bailey as Anthony Bridgerton, Will Tilston as Gregory Bridgerton and Luke Thompson as Benedict Bridgerton  (Netflix)
Graham stressed that accent adaptation is not a new or unique phenomenon, pointing to a number of cases in Britain of the same phenomenon. "Upspeak," or "question intonation," makes statements sound like questions due to a rising pitch at the end of a sentence. It may have come from Australian soap operas in the 1990s.
"Moreover, in the U.K., many British 'yoofs' speak in a way that is heavily influenced by Jamaican English or Creole, primarily in London," Graham said. "Cultural identity and geography are closely tied to these accent choices.
THE BUD LIGHT CONTROVERSY IS NOT GOING AWAY; HERE'S WHY
"It is worth noting that many Britons, particularly the youth, imitate American English, including word stress and vocabulary, in an attempt to sound like they're from 'the hood.'"
Graham argued that accent adoption could occur for a number of reasons, from professional advancement to cultural identity, improved communication or simply enjoyment.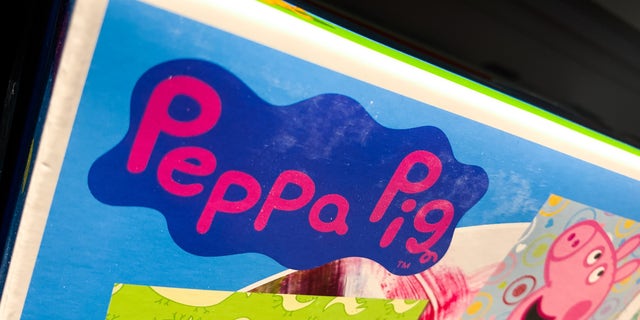 A "Peppa Pig" logo on packaging in a store in Poland April 19, 2022. (Jakub Porzycki/NurPhoto via Getty Images)
Asher Lieberman, a 21-year-old content creator from Miami, said he picked up the accent from watching old X-Factor auditions on YouTube. He described the accent as a "defense mechanism" to help "buffer from my actual personality," as well as a way to manage conflict.
"I asked my roommate, 'Can you please take out the rubbish,'" Lieberman said. "It's me being playful. It's the British part of me asking for something that needs to be done, not the real me."
CLICK HERE TO GET THE FOX NEWS APP
Parents a few years ago reported their children adopting English accents after watching "Peppa Pig." One parent called the phenomenon the "Peppa Effect" after her child started calling her "mummy."
"The most entertaining aspect of my life right now is that my toddler has been watching Peppa Pig and now speaks with a British accent," one person tweeted in 2019.
Peter Aitken is a Fox News Digital reporter with a focus on national and global news.