Fulton County District Attorney Fani Willis has proposed a commencement trial date of March 4 in the Georgia election case of former President Donald Trump and 18 other defendants, according to court filings obtained by Fox News.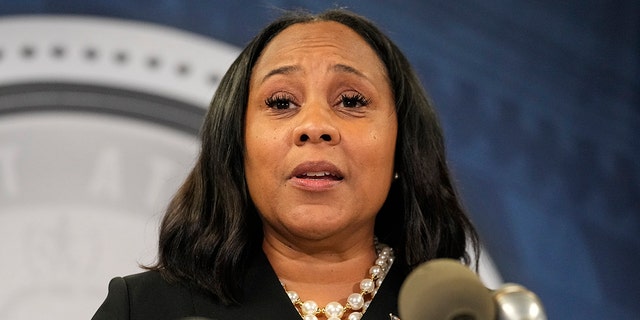 Fulton County District Attorney Fani Willis speaks in the Fulton County Government Center during a news conference, Monday, Aug. 14, 2023, in Atlanta. Donald Trump and several allies have been indicted in Georgia over efforts to overturn his 2020 election loss in the state. (AP Photo/John Bazemore)
DA Willis is also proposing that arraignments for the defendants happen the week of Sept. 5.
Trump and 18 others were indicted Monday by a Fulton County grand jury. They are accused of committing various crimes as part of a scheme to keep Trump in power after his 2020 election loss to Democrat Joe Biden.
CLICK HERE TO GET THE FOX NEWS APP
This is a developing story. Check back for updates.