close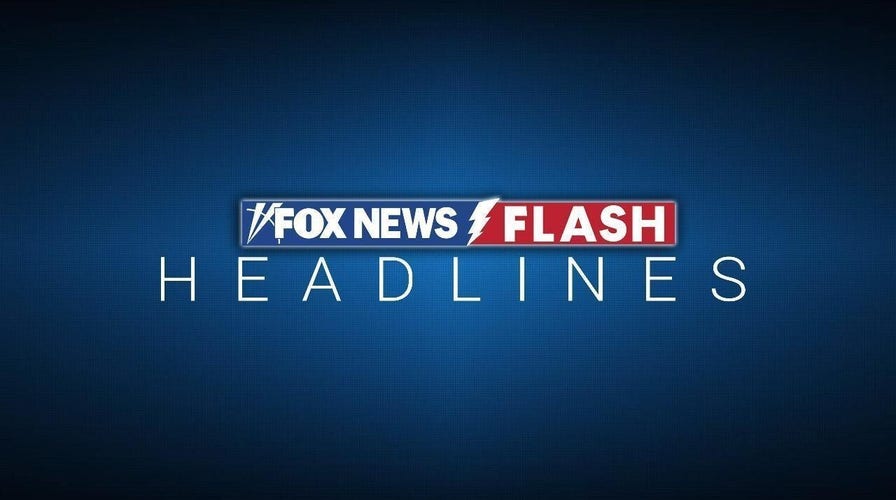 Video
Fox News Flash top headlines for April 6
Fox News Flash top headlines are here. Check out what's clicking on Foxnews.com.
French President Emmanuel Macron appealed on Thursday to Chinese leader Xi Jinping, who received an effusive welcome from Vladimir Putin in Moscow last month, to "bring Russia to its senses" and help make "lasting peace" in Ukraine.
Macron pointed to Chinese support for the United Nations Charter, which calls for respect of a country's territorial integrity, and for nuclear agreements. He said peace and stability based on those were threatened by the Russian president's invasion of Ukraine.
Xi's government declared it had a "no limits friendship" with Russia ahead of the February 2022 attack but has tried to appear neutral. Beijing has called for peace talks.
"I know I can count on you, under the two principles I just mentioned, to bring Russia to its senses and bring everyone back to the negotiating table," Macron told Xi.
TOP GOP CONGRESSMAN ISSUES STARK WARNING OVER US 'VULNERABILITY' TO CHINA AFTER MEETING WITH TAIWAN PRESIDENT
"We need to find a lasting peace," Macron said. "I believe that this is also an important issue for China, as much as it is for France and for Europe."
Xi didn't mention Ukraine or Russia but said he welcomed relations with France. He said Beijing and Paris are "staunch promoters of multipolarization of the world," a reference to reducing U.S. dominance in economic and political affairs.
Xi's government sees Russia as a source of energy and as a partner in opposing what they say is U.S. aggression and unfair criticism of their human rights records.
China is the biggest buyer of Russian oil and gas, which helps prop up the Kremlin's revenue in the face of Western sanctions. That increases Chinese influence, but Xi appears reluctant to jeopardize that partnership by pressuring Putin.
"China has always adhered to an objective and fair position on the issue of the Ukraine crisis," said a Foreign Ministry spokesperson, Mao Ning. "We have been an advocate of a political solution to the crisis and a promoter of peace talks."
French President Emmanuel Macron, bottom left, chats with Chinese President Xi Jinping during a welcome ceremony held outside the Great Hall of the People in Beijing, on April 6, 2023. (AP Photo/Ng Han Guan, Pool)
Earlier, Macron said during a meeting with the ruling Communist Party's No. 2 leader, Premier Li Qiang, that France wants to "build a common path" in dealing with "all the major conflicts" in addition to Ukraine.
Li said there was likely to be a "broad consensus" between Macron and Xi but gave no indication whether Beijing might be willing to lobby Moscow to make peace.
ERNST SLAMS 'COMMUNIST CHINA' FOR TRYING TO DICTATE US-TAIWAN RELATIONS AFTER MEETING WITH ITS PRESIDENT
The meeting will "send positive signals of concerted efforts by China, France and Europe to maintain world peace and stability," Li said.
Macron was accompanied to Beijing by European Commission President Ursula von der Leyen in a show of European unity.
Last week, von der Leyen warned that the European Union must be prepared to develop measures to protect trade and investment that China might exploit for security and military purposes.
CLICK HERE TO GET THE FOX NEWS APP
Meanwhile, NATO's 31 member countries warned Wednesday of "severe consequences" should China start sending weapons and ammunition to Russia.
NATO Secretary-General Jens Stoltenberg said giving lethal aid would be a "historic mistake." He warned there would be "severe consequences" but declined to give details.
Mao, the Chinese spokesperson, rejected NATO criticism.
"When it comes to responsibility in Ukraine, I think the United States and military blocs such as NATO should take responsibility," Mao said. "NATO is in no position to accuse or pressure China."