close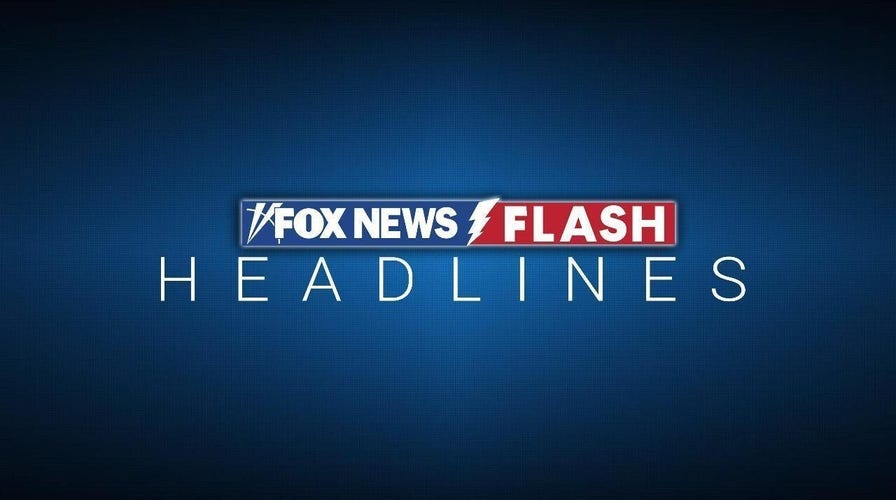 Video
Fox News Flash top headlines for January 31
Fox News Flash top headlines are here. Check out what's clicking on Foxnews.com.
From tiny islands to major cities, demonstrators poured into France's streets Tuesday in the latest clash of wills with the government over its plans to push back the retirement age. Labor unions aimed to mobilize more than 1 million demonstrators in what one veteran left-wing leader described as a "citizens' insurrection."
The nationwide strikes and protests were a crucial test both for President Emmanuel Macron's government and its opponents. The government says it is determined to push through Macron's election pledge to reform France's pension system. Labor unions and left-wing legislators fighting in parliament against Macron's plans are counting on protesters to turn out massively to strengthen their efforts to kill the bill that that would raise the retirement age from 62 to 64.
Veteran left-wing leader Jean-Luc Mélenchon predicted "a historic day" of protests and defeat for Macron, as large crowds of protesters marched in cities and towns outside Paris — ahead of a major demonstration planned later Tuesday through the French capital.
"It's not often that we see such a mass mobilization," Mélenchon, speaking in the southern city of Marseille. "It's a form of citizens' insurrection."
FRANCE BUYS NEW MASTERPIECE 'BOATING PARTY' FOR ORSAY MUSEUM AT $47 MILLION
On the tiny western isle of Ouessant, off the tip of Brittany, about 100 demonstrators gathered outside the office of Mayor Denis Palluel and marched on Tuesday morning, he said.
Speaking by phone with The Associated Press, Palluel said the prospect of having to work longer alarmed mariners on the island with arduous ocean-going jobs.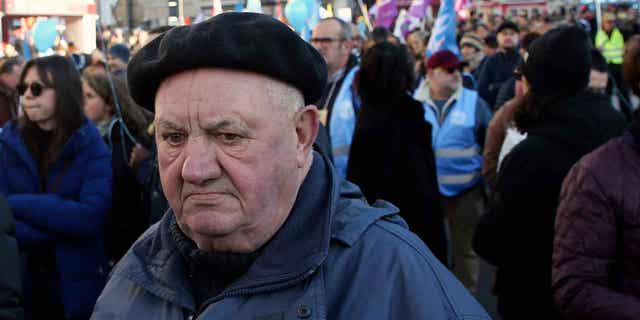 Protestors march in Bayonne, France, on Jan. 31, 2023. French labor leaders hope to bring more than 1 million demonstrators into the streets again in the latest clash with the government over plans to push back the retirement age. 
(AP Photo/Robert Edme)
"Retiring at a reasonable age is important, because life expectancy isn't very long," he said.
A first round of strikes and protests brought out between 1 million and 2 million demonstrators earlier this month, including many tens of thousands in Paris. Labor leaders were aiming to at least match or even better those numbers Tuesday, with around 250 demonstrations expected around the country. The government mobilized 11,000 officers to police the protests.
AUSTRALIA, FRANCE ANNOUNCE PLANS TO JOINTLY SEND SEVERAL THOUSAND ARTILLERY SHELLS TO UKRAINE
Positions are hardening on both sides as lawmakers begin locking horns in parliament over the government's retirement reform bill.
On Monday, Macron described the reform as "essential." His prime minister, Elisabeth Borne, insisted this past weekend that raising the retirement age to 64 is "no longer negotiable."
Strikers and protesters intend to prove otherwise.
CLICK HERE TO GET THE FOX NEWS APP
Rail operator SNCF warned of major network disruptions Tuesday because of strikes. It recommended that passengers cancel or postpone trips and work remotely if possible.
Strikes also hit some schools and other sectors. Radio station France Inter played music instead of its usual morning talk shows and apologized to its listeners because employees were striking.