close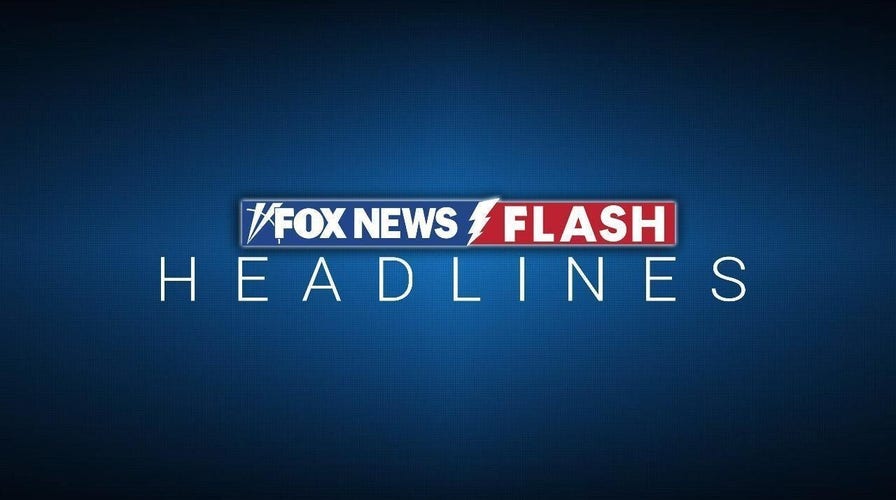 Video
Fox News Flash top headlines for January 30
Fox News Flash top headlines are here. Check out what's clicking on Foxnews.com.
France has acquired a stunning Impressionist masterpiece for its national collection of art treasures, with a donation from luxury goods giant LVMH paying nearly $47 million for "Boating Party" by 19th-century French artist Gustave Caillebotte.
The oil on canvas shows an oarsman in a top hat rowing his skiff on languid waters. The work, remarkable in its realism, delicate colors and almost cinematic perspective, as though the artist was in the boat with the rower, went on display Monday in the Musée d'Orsay. It is the latest addition to the Paris museum's already impressive collection of Impressionist art.
The painting was sold by Caillebotte's descendants. It had been one of the last Impressionist masterpieces still in private hands, said Jean-Paul Claverie, an adviser to LVMH boss Bernard Arnault.
ANTI-OIL ENVIRONMENTALISTS POUR TOMATO SOUP ON VAN GOGH 'SUNFLOWERS' PAINTING
"A work of art of this level, this quality, an absolute masterpiece, there are nearly no more left in the Impressionist period," he said. "This painting was, of course, sought after by the biggest museums in the world," he said.
Managing to keep the painting in France represented "a beautiful victory," said the government's culture minister, Rima Abdul Malak.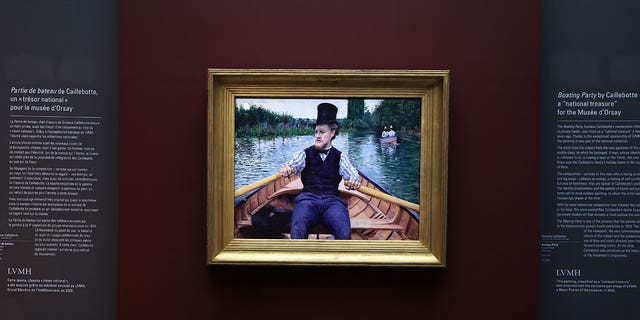 "A Boating Party" by oil painter Gustave Caillebotte is displayed at the Orsay Museum, France, on Jan. 30, 2023.
(AP Photo/Aurelien Morissard)
Although a prolific painter in his own right, Caillebotte was long better known as a millionaire patron of France's Impressionist artists who revolutionized Western painting in the late 19th century.
Born into a wealthy family, Caillebotte accumulated an enviable collection of dozens of works by his friends Claude Monet, Pierre-Auguste Renoir, Camille Pissarro and other artists he helped support financially. Before his death, he bestowed their artworks to the French state, hoping they'd be displayed in the Louvre.
SAN FRANCISCO GALLERY OWNER CONFRONTED FOR HOSING DOWN HOMELESS WOMAN, DEFENDS HIMSELF: SHE WAS 'VIOLENT'
After Caillebotte died at age 45 in February 1894, France took possession of 38 of his paintings by Monet, Renoir, Édouard Manet, Paul Cézanne and other artists for its national collection. That donation later formed the core of the Impressionist collection at the Musée d'Orsay, opened in 1986 in a former railway station.
His reputation as an important collector and donor of Impressionist art long overshadowed Caillebotte's own contributions to the movement as a painter, partly because he didn't include his own work in the collection he bequeathed to the French state.
CLICK HERE TO GET THE FOX NEWS APP
When Caillebotte died, unmarried and without children, his brother Martial Caillebotte inherited 175 of the artist's works.
Much of his work stayed in his descendants' hands and just a sliver of it ended up in French museums.