close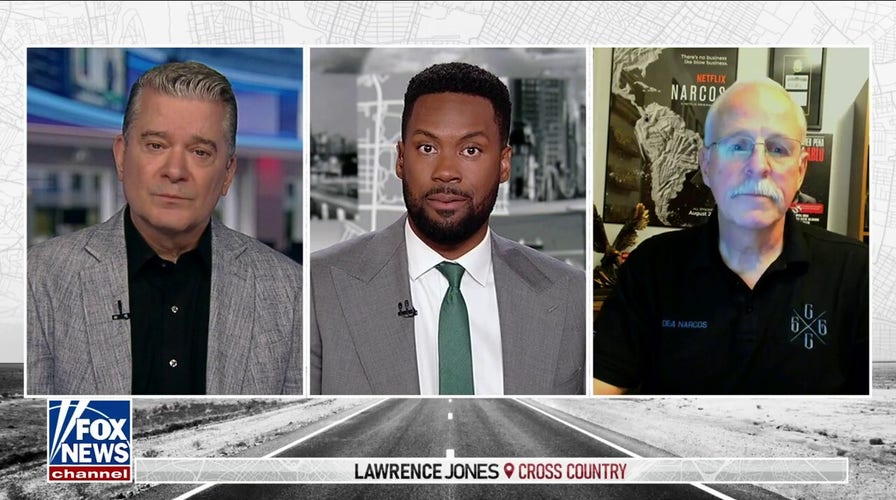 Video
Manhunt still underway for escaped Pennsylvania murderer
FOX News host Lawrence Jones has the latest in the search for convicted killer Danelo Cavalcante on 'Cross Country.'
A teenager in Washington state has pleaded guilty to killing his mother's ex-lover last year after he temporarily disappeared when investigators found the victim dead in an Orting home.
Gabriel Davies and accomplice Justin Yoon, both 17, pleaded guilty last week to second-degree murder charges in Pierce County as part of a plea agreement in which prosecutors dropped other charges of first-degree burglary and unlawful gun possession.
About one year ago, Pierce County authorities arrested Davies and Yoon, both 16 at the time, in the killing of 51-year-old Dan McCaw, who had previously been in a relationship with Davies' mother, according to FOX 13 Seattle.
Authorities were conducting a welfare check at McCaw's home Sept. 1 after he did not show up to several work shifts.
WASHINGTON TEEN MISSING UNDER SUSPICIOUS CIRCUMSTANCES IS FOUND, CHARGED WITH MURDER OF MOM'S EX: REPORT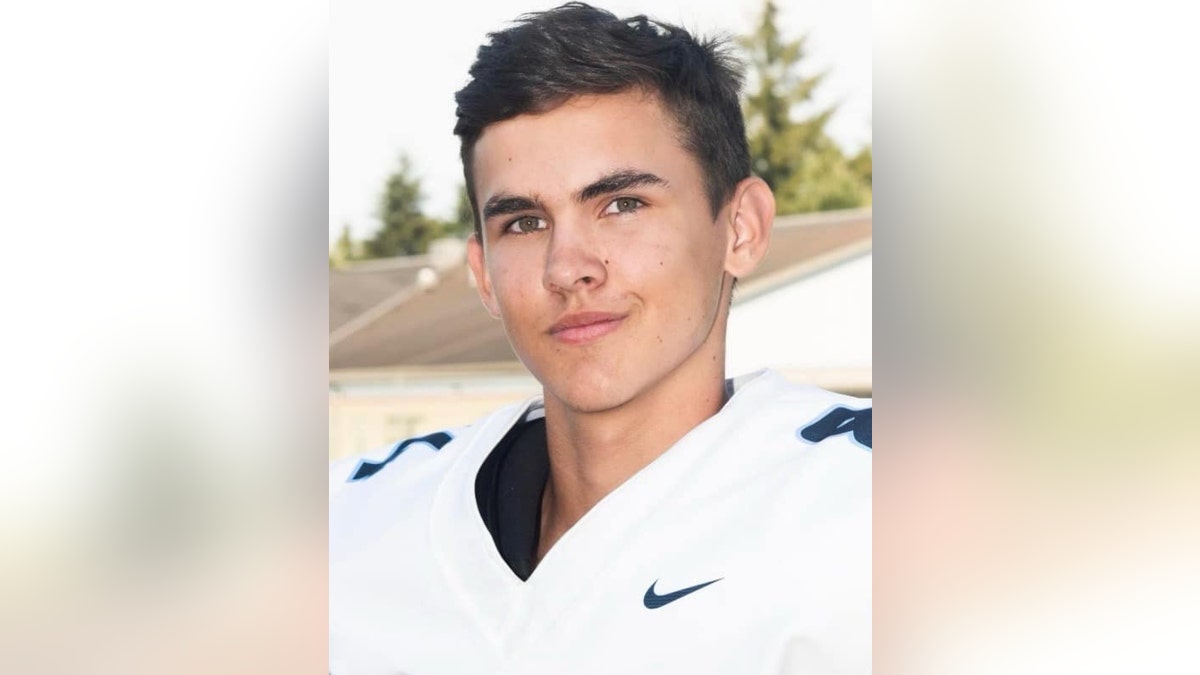 Gabriel Davies, 17, pleaded guilty to second-degree murder. (Thurston County Sheriff's Office)
Deputies noticed the smell of decay, a German shepherd coming in and out of a doggy door and an unsecured door on the east side of the house that led to a laundry room, according to the Thurston County Sheriff's Office (TCSO).
"They made partial entry into the room and noted possible blood spatter on the washing machine or dryer just inside the door. The door was partially blocked, and when deputies entered further into the room, they discovered [McCaw's] body on the floor," an arrest affidavit states. "The deputies observed a significant amount of blood surrounding the victim's body."
Initially, investigators thought the victim had committed suicide because there were no signs of forced entry at the home, but further investigation revealed McCaw had been shot and stabbed.
VIRGINIA POLICE CRACK COLD CASE, ARREST NEW YORK SUSPECT FOR 1994 MURDER
Detectives located numerous shell casings, an empty rifle magazine and ammunition on the floor at the home.
The day before investigators found the deceased victim, Davies was reported missing under "suspicious circumstances," according to authorities. TCSO put out an alert Aug. 31, 2022, stating Davies had left his home in Olympia for football practice that afternoon but never showed up.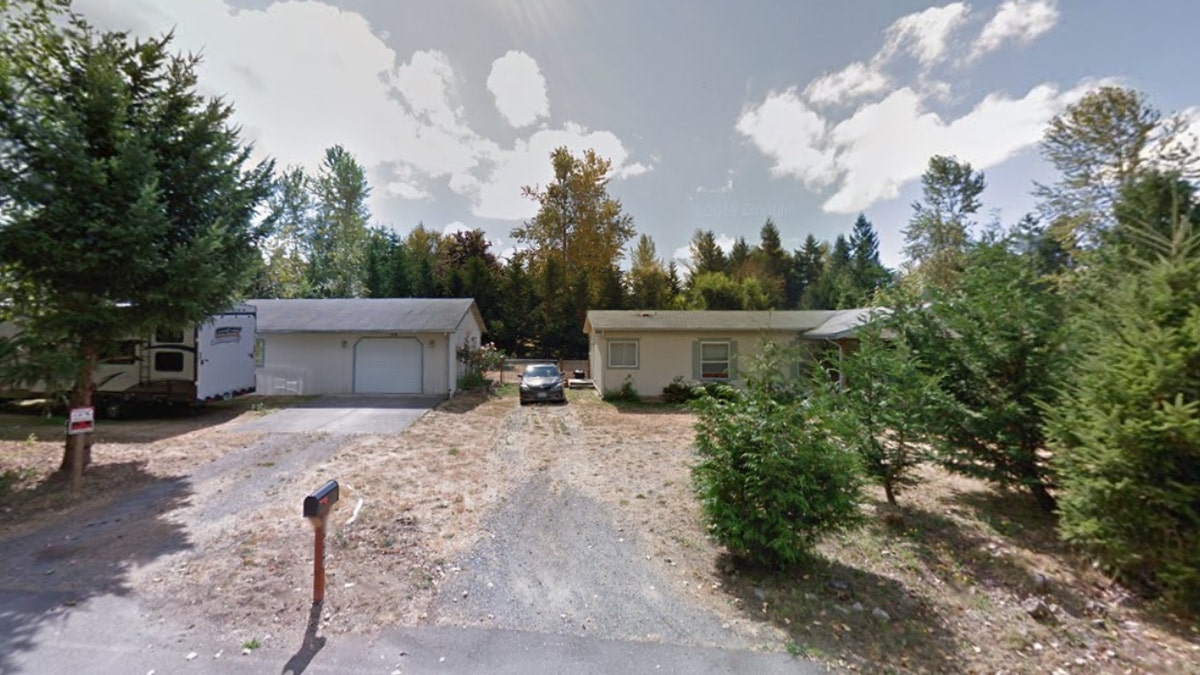 Pierce County authorities arrested Gabriel Davies and another teenager, Justin Yoon, in the killing of a 51-year-old man in the 21700 block of 190th Street East in Orting. (Google Maps)
Deputies found the teen safe the next day walking on a road without a shirt or socks, three miles from where investigators found his damaged vehicle that had been abandoned in the Tenino area of Thurston County.
"The vehicle had exterior damage, and suspected blood was found on the steering wheel and driver's door panel," the affidavit states. "Thurston County deputies also located Gabriel Davies' cell phone smashed in the roadway near the vehicle."
MISSING KENTUCKY MOM CRYSTAL ROGERS: FBI RETURNS TO FARM WHERE WOMAN WAS LAST SEEN
Davies initially told detectives he "could not remember what had happened to him or where he had been during his disappearance," the court document states. "He later stated that he could not say what had happened to him because people were going to hurt him."
Yoon's father later contacted the lead TCSO detective investigating McCaw's homicide and "claimed to have information about a crime in which Davies was involved." Both Davies and Yoon were identified as suspects in McCaw's murder.
Surveillance footage recovered from the victim's house apparently shows both Yoon and Davies sneaking into McCaw's home through the doggy door on the night of his murder. Both suspects appeared to be "carrying items, including a possible handgun," and one "appeared to have pepper spray on his belt."
On Sept. 2, 2022, a day after detectives found McCaw's body, Davies' father called the lead TCSO detective on the case, saying, "Gabe was involved in [D.M.'s] death," according to the affidavit.
PENNSYLVANIA KILLER DANELO CAVALCANTE'S SISTER ARRESTED BY ICE; ESCAPEE TRIES TO CONTACT FORMER CO-WORKERS
Davies' father explained that McCaw's "biker buddies" had approached his son "to steal something" from the victim's residence and "threatened his son with harm if he didn't do it." Davies then apparently "confided in" Yoon, who helped him create a plan to "steal the item from a safe" in McCaw's home.
"The father reported that his son knew where the victim's gun was kept and said that 'when the victim came into the house, Justin ran after him and stabbed him,' and stated that 'Then, Gabe heard a gunshot.' He reported that his son told him that he went out to the garage to get the 'item' out of the safe when he heard a second gunshot. The father reported that his son told him the firearm used in the incident was ditched near his home," the affidavit states.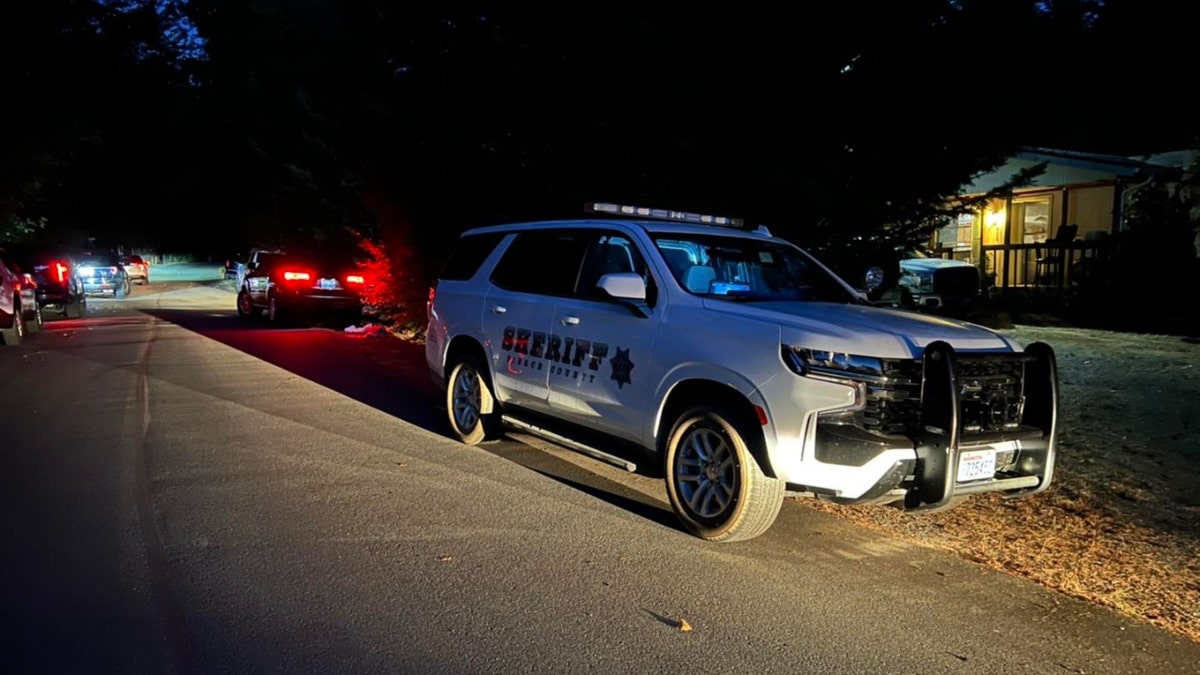 Peirce County detectives obtained search warrants for Davies' and Yoon's homes after receiving information from Davies' father and took them into custody without incident.  (Pierce County Sheriff)
Davies' father also told authorities his son said McCaw's "biker buddies" were part of an outlaw motorcycle club that "followed him," and that "the blood in his truck was from the bikers smashing his face against the interior of the car," authorities said.
CLICK HERE TO GET THE FOX NEWS APP
Peirce County detectives obtained search warrants for Davies' and Yoon's homes after receiving information from Davies' father and took them into custody without incident. Detectives later located two guns that had been stolen from the victim's home and disposed. They also found a small bag containing "12 throwing knives, another pouch that contained six throwing knives, and an additional three knives that were still in their sheaths."
The two teenagers are being held without bail until their Nov. 3 sentencing hearings. They are each facing up to 18 years in prison, according to The News Tribune.
Audrey Conklin is a digital reporter for Fox News Digital and FOX Business. Email tips to [email protected] or on Twitter at @audpants.