close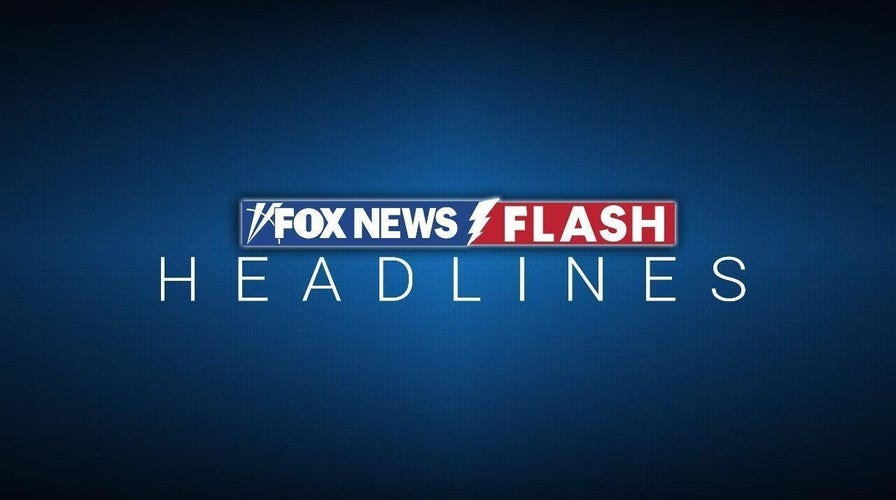 Video
Fox News Flash top headlines for April 18
Fox News Flash top headlines are here. Check out what's clicking on Foxnews.com.
Former U.S. President Bill Clinton said Tuesday he was optimistic that one of Northern Ireland's main political parties would soon end a boycott that has kept the regional government on ice for more than a year.
Clinton said he had met with Democratic Unionist Party leader Jeffrey Donaldson on Monday, and "I left that meeting more optimistic than I entered it."
Clinton is in Belfast this week to mark 25 years since the Good Friday Agreement ended decades of sectarian bloodshed. The deal established a Northern Ireland government with power shared between British unionist and Irish nationalist parties.
BILL CLINTON REEMERGES AS DEMOCRAT SURROGATE AFTER BEING SILENCED BY #METOO MOVEMENT
The DUP walked out more than a year ago to protest post-Brexit trade rules that imposed a customs border between Northern Ireland and the rest of the U.K. It has refused to return, despite a deal reached by the U.K. and the EU in February to remove many of the border checks.
Clinton said the deal, known as the Windsor Framework, had gone a long way to resolving the political impasse.
"So I expect that, in the not too distant future, the barriers to bringing up the government again will be removed," he told the BBC. "Because everybody knows that economically, socially and politically, they would be worse off if they packed it in over the current level of disagreement."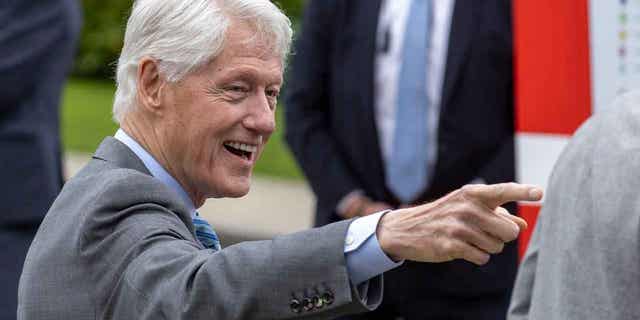 Bill Clinton smiles as he attends an event marking the 25th anniversary of the Belfast Good Friday Agreement in Northern Ireland, on April 17, 2023.  (Liam Mc Burney/PA via AP)
U.K. Northern Ireland Secretary Chris Heaton-Harris also urged the DUP to go back into government, saying those who valued Northern Ireland's place in the United Kingdom should "put the union first, restore the devolved institutions and get on with the job of delivering for the people of Northern Ireland."
BILL CLINTON HAS A HISTORY OF SERIOUS HEALTH ISSUES
"The biggest threat to Northern Ireland's place in the union is failing to deliver on these priorities," he told a Good Friday Agreement commemoration conference in Belfast.
The political impasse has left Northern Ireland's civil servants running a skeleton caretaker government, with no politicians in place to make big decisions amid a cost-of-living crisis and a creaking public health service.
The other parties in the Northern Ireland Assembly have expressed frustration, but Donaldson said Tuesday that his party would not be "browbeaten into submission."
"The great and the good can lecture us all they want for a cheap round of applause but it won't change the political reality," he wrote on Twitter, adding: "Berating unionists won't solve the problem."
CLICK HERE TO GET THE FOX NEWS APP
Doug Beattie, leader of the smaller Ulster Unionist Party, warned that putting too much pressure on the DUP would be counterproductive.
"If you try and batter people … they just go to their trenches and they dig in," he told reporters.
But Beattie said he was confident the government would be restored.
"I'm in no doubt whatsoever that the DUP is going to go back into the executive," he said. "I'd put money on it. I would sell my house on it. I'm telling you, they are going back in. But it's all about when."