Andy Taylor of Duran Duran fame has been battling cancer since 2018, but thanks to a new treatment, he has some hopeful news to share.
Nearly a year ago, Taylor missed the band's induction to the Rock & Roll Hall of Fame due to his failing health, and in his place he sent a letter explaining his diagnosis and how proud he was to have been able to survive long enough to see the accomplishment. Shortly after, he said a scientist contacted him to discuss a treatment that could extend his life by five years.
As he explained on BBC Breakfast, "The great irony is I missed the biggest night of my life, and within a week I was in touch with an amazing fellow called Sir Chris Evans, who is the most incredible scientist. He did my genomics, looked at it, and said, 'There's a treatment that can save you.'"
FORMER DURAN DURAN GUITARIST ANDY TAYLOR GIVES CANCER UPDATE: 'I'M TRYING TO STAY ALIVE'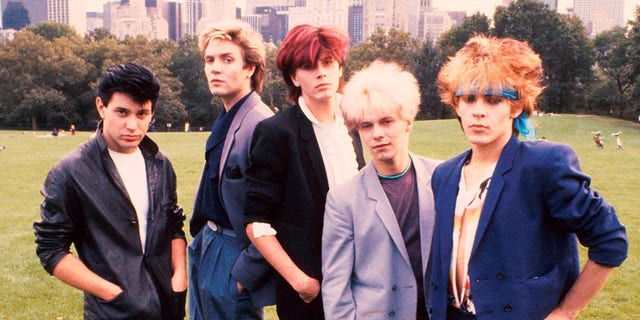 Group Portrait of British band Duran Duran in New York City in 1981. Left to right are drummer Roger Taylor, singer Simon Le Bon, bassist John Taylor, guitarist Andy Taylor and keyboard player Nick Rhodes. (Michael Putland/Getty Images)
"Now this treatment, which is a nuclear medicine, Lutetium-177, is targeted so it only sees cancer cells," he continued. "It can't see healthy cells."
"I had my first round of it six weeks ago — I'm in next week for another round — and it kills stage four cancer in your bones, and what it's effectively done is extend my life for five years."
Evans, founder of The Cancer Awareness Trust, also spoke with BBC, saying, "When patients like Andy Taylor have unfortunately progressed to stage four prostate cancer with secondary metastases, particularly in the bone tissue, then treatment options are limited. He'd already received some of the best medicines available and was in serious decline."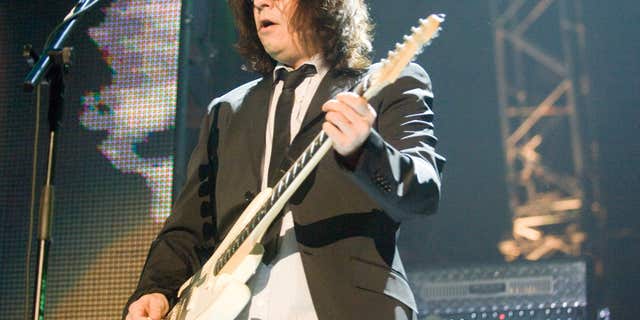 Andy Taylor has been battling prostate cancer for years. (Hayley Madden)
After looking into "his genetic profile and the specific genomic mutations present in his cancer," he put Taylor on the treatment he's on now.
"We are optimistic he will do well on future rounds and this may result in quite a substantial life extension for Andy to continue being very creative and active making and performing live music," he said.
DURAN DURAN GUITARIST ANDY TAYLOR REVEALS STAGE 4 PROSTATE CANCER DIAGNOSIS
Taylor, who was so ill before the Rock & Roll Hall of Fame induction ceremony that he "couldn't really stand up and play," said that he'd asked his doctors if he could start working again if things went well.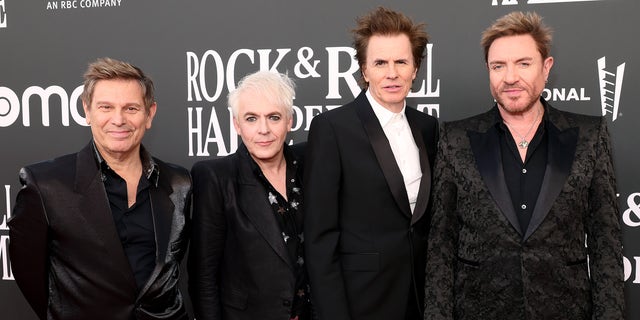 Roger Taylor, Nick Rhodes, John Taylor, and Simon Le Bon of Duran Duran attended the 37th Annual Rock & Roll Hall of Fame Induction Ceremony at Microsoft Theater on November 05, 2022 in Los Angeles, California without original member Andy Taylor. (Photo by Emma McIntyre/Getty Images for The Rock and Roll Hall of Fame)
"I don't want to be a patient stuck here. I want to be a working patient, a little beacon of hope, because this stuff — cancer — just drags you and your family down in the darkness," he said.
CLICK HERE TO SIGN UP FOR THE ENTERTAINMENT NEWSLETTER
As it turned out, things did go well — so much that he's releasing a new album called "Man's a Wolf to Man" that releases next month.
"It's been a hell of a journey," he said.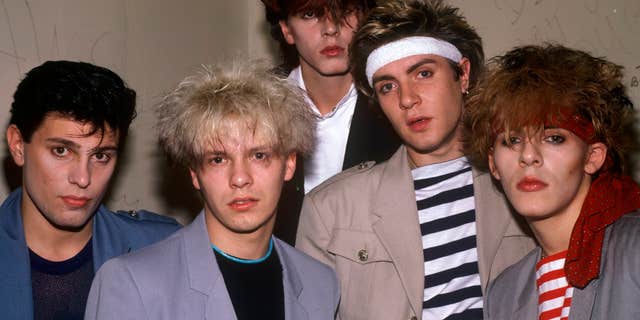 L-R: Roger Taylor, Andy Taylor, John Taylor, Simon Le Bon, Nick Rhodes. (Peter Noble/Redferns)
In February, Taylor spoke with People magazine about his diagnosis, saying, "As harsh as it is, it's a death sentence. So you sort of walk out of the hospital in a stunned silence because you could never be prepared for … You've got to start from the fact that it's a slow burn, so it's not going to take you quickly."
He added, "If I could get a genie out of a bottle and make one wish, it's that nobody ever has to go through what I went through."
CLICK HERE TO GET THE FOX NEWS APP
The musician said then that he's "trying to stay alive and live a life, which I am absolutely not giving up on … Music's never had a greater value to me. One of the things that I learned early was, if you keep your mind active and you're there and physically active, it really does [make a difference]. You're carrying this grim reaper of a weight."